Apple TV news is coming soon, reports claim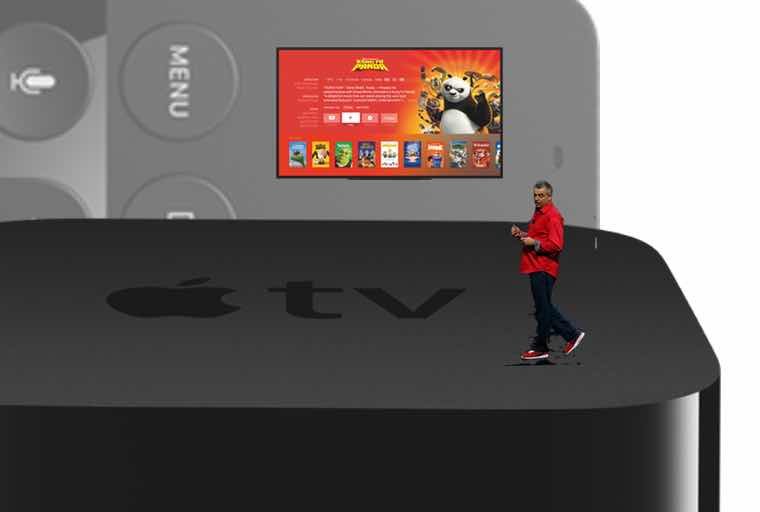 USA Today reports Apple will introduce a new Apple TV app that recommends you new shows based on what you like to watch during tomorrow's allegedly Mac-focused event.
Signal fire
This makes sense. There have been ample signals the company plans something related to Apple TV:
Eddy Cue has been discussing the product for the last few weeks;
The company already promised some form of EPG;
Many are still waiting for Single Sign On,
The entry level Apple TV 3 configuration was recently removed from sale.
Any one of these would mean little, but all together they suggest Apple is putting something in place, and a focus on content discovery seems a good place to look.
Contenteers, contenteers, contenteers
"The real opportunity for us is to make it easier to get access to all this content," Cue explained at the recent Vanity Fair event. And in June he told CNN, "We want to get to the point where customers are able to buy whatever they want, however, they want," indicating the company has a channel-agnostic approach to content – it just wants to make it easy to get. "We love working with our partners. We're great at technology, and they're great at creating content, and we think that's a great partnership to have," he recently said. Apple knows the value of the content creation people. It has known this since Steve Jobs ran Pixar, if not before.
So what's on?
The most likely near-term improvements I can imagine include:
Better content discovery, such as the app mentioned in today's reports.
A price cut in the current model and introduction of a 4K-capable Apple TV, building toward announcement of a 4K (UHD) iTunes Movies service.
Continued innovation in display technology, enabling Macs and iPads to deliver best-in-class 5K displays.
Apple recently hired former Time Warner Cable executive, Peter Stern, so don't be too surprised to see new TV bundles reaching the box, particularly since original iPhone partner, AT&T, is in the process of purchasing Time Warner, with a view to replacing satellite and cable television with a la carte mobile networks. Those dump pipes didn't change fast enough.
One more thing
What about the Amazon Echo competitor Apple has been speculated to be working on? Tim Cook dissed this idea during the fiscal call last night, but I'm not utterly convinced he was saying Apple couldn't see some opportunity in something that was a little more useful than a glorified kitchen listening post. Imagine a mesh Wi-Fi network that also acted like a Sonos system and Siri listening post, "Read me the recipe for Portuguese Chorizo in tomatoes and play me some Fado music."
Dear reader, this is just to let you know that as an Amazon Associate I earn from qualifying purchases.