Apple puts social justice at heart of Swift Student Challenge winners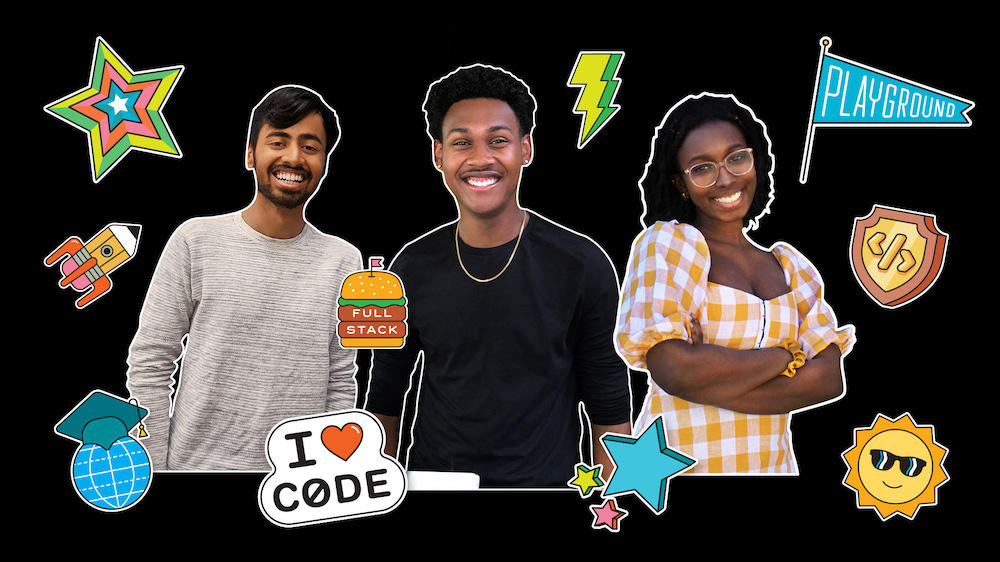 Apple has chosen 350 Swift Student Challenge winners from across 41 countries, including three young developers whose work the company chose to discuss today: Sofia Ongele, Palash Taneja, and Devin Green.
Catch them young
For the first time ever, there will be a special collection of curated sessions perfect for budding coders and designers, and daily Swift Playgrounds challenges that anyone can participate in and enjoy.
The teen students were chosen based on their original Swift playground submission. What's interesting is that all three of the developers Apple has chosen to discuss are committed to using tech to do good. Problems are a call to action they hope to meet.
Developer: Sofia Ongele
New York Fordham University sophomore Sofia Ongele, 19, has developed ReDawn. It's an app that helps survivors of sexual assault find the help they need and was made after one of her college friends was sexually assaulted during her freshman year.
Ongele, who was introduced to coding in 2016 at a free coding course fo teenage girls, tells Apple:
"I wanted to make something that makes this process less isolating."
She has been approached by organizations that want to partner with her on the app and now teaches others to code.
 "I'm so passionate about passing on that knowledge to more women, and women of color, so that they wouldn't feel that this is a field that's too out of reach for them to pursue."
Developer: Palash Taneja
Palash Taneja, 19, grew up in New Delhi, India. Four years ago, he contracted a severe case of dengue fever, a mosquito-borne virus that left him hospitalized.
"That whole experience of two to three months of suffering — I think that really inspired me to learn programming and to use it as a problem-solving tool," says Taneja, who just finished his freshman year at the University of Texas at Austin.
He has built a web-based tool that uses machine learning to predict how mosquito-borne diseases like dengue fever spread. His winning Swift Student Challenge entry is a Swift playground that teaches coding while simulating how a pandemic moves through a population, showing how precautions such as social distancing and masks can help slow infection rates. He created it to help educate young people, after he saw others not taking warnings seriously.
Taneja is also passionate about education. In India, while still a teenager himself, he volunteered teaching English and math at a school for students whose families couldn't afford to pay tuition. Before he left for college in the US, he created a program that translates popular online education videos into roughly 40 languages, so that children who don't have physical access to quality education can learn on the web.
Developer: Devin Green
While Devin Green was completing his senior year of high school at home due to COVID-19, he used his bedroom in Castro Valley, California, as a laboratory. He designed a program using a pressure mat under his bed. If weight is still on the mat after he's supposed to be up, an alarm goes off and won't stop until he uses his phone to scan a QR code.
"There are 12 different QR codes around my house, and it's randomized every morning," says Green. "So, I never know exactly where I have to go to shut the alarm off."
His winning Swift Student Challenge playground features a robot named Stanny that will recognize and respond to 63 different comments and questions.
Green also has two apps on the App Store, the first of which he built when he was 13. The second, called Slight Work, is a homework app that uses the Pomodoro Technique to maximize work time with structured breaks.
"Social justice and politics are areas I really want to contribute to," says Green. "Giving people access to the materials they need to stay educated about current social matters or access to voter registration or basic citizenship rights — solving those problems is really important to me."
Please follow me on Twitter, or join me in the AppleHolic's bar & grill and Apple Discussions groups on MeWe.
Dear reader, this is just to let you know that as an Amazon Associate I earn from qualifying purchases.