Apple now buys more semiconductors than anyone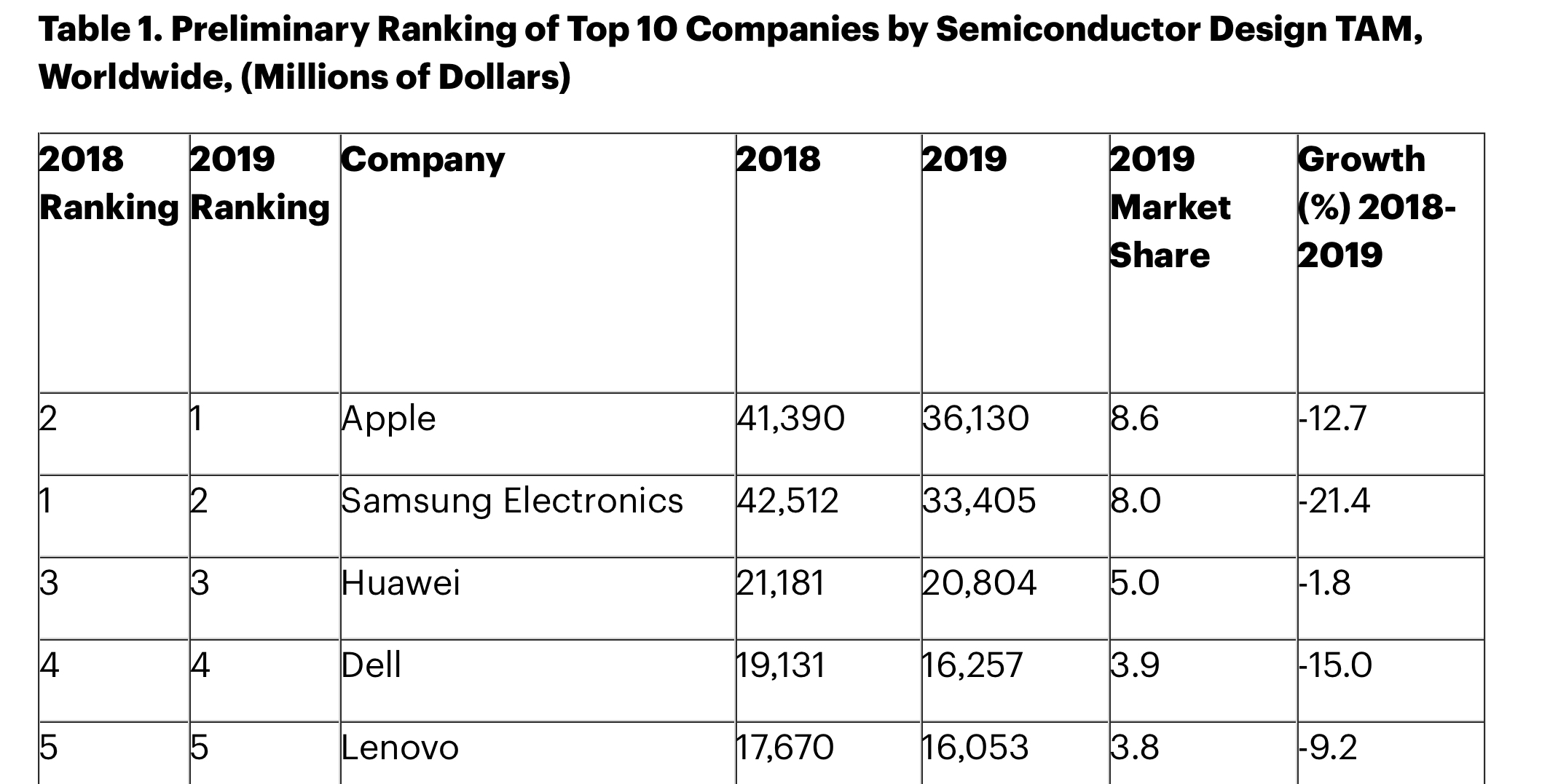 Apple purchased more semiconductor chips than any other company in 2019, accounting for 8.6% of the total worldwide market, according to Gartner.
A winning way with wearables
Pressed by disappointing demand, Samsung fell to second place with 8%. 
This seems to reflect Apple's multiple strands of success: Macs, iPhones, iPads  and rapidly growing leadership in wearables, with AirPods and Apple Watch winning over many consumers.
Despite that success, the context seems to reflect softening global demand in all markets across all manufacturers, which I think should be cause for concern.
"The members of the top five did not change in 2019, but all of them decreased chip spending through 2019," said Masatsune Yamaji, senior principal analyst at Gartner.
"The major reason was the sharp memory price decline. Memory prices were extremely high and a serious burden for many OEMs in 2018, representing 45% of their total chip spending.
"However, the situation improved in 2019. The top five OEMs reduced their memory spending share to 36% in 2019 while improving the computing performance of their products with better processors and greater memory content."
Global uncertainty and the slowing macroeconomy had a significant impact on semiconductor buyers in 2019. Political friction including the U.S.-China trade war, Brexit, conflict between Japan and South Korea and protests in Hong Kong increased in 2019 and slowed growth in the global economy. 
"This macroeconomic environment cooled demand for a wide variety of electronic equipment. Total electronic equipment revenue decreased $4.7 billion in 2019, a 0.2% decline from 2018," said Mr. Yamaji
Dear reader, this is just to let you know that as an Amazon Associate I earn from qualifying purchases.