Apple Delays HomePod Smart Speaker System, Needs 'More Time'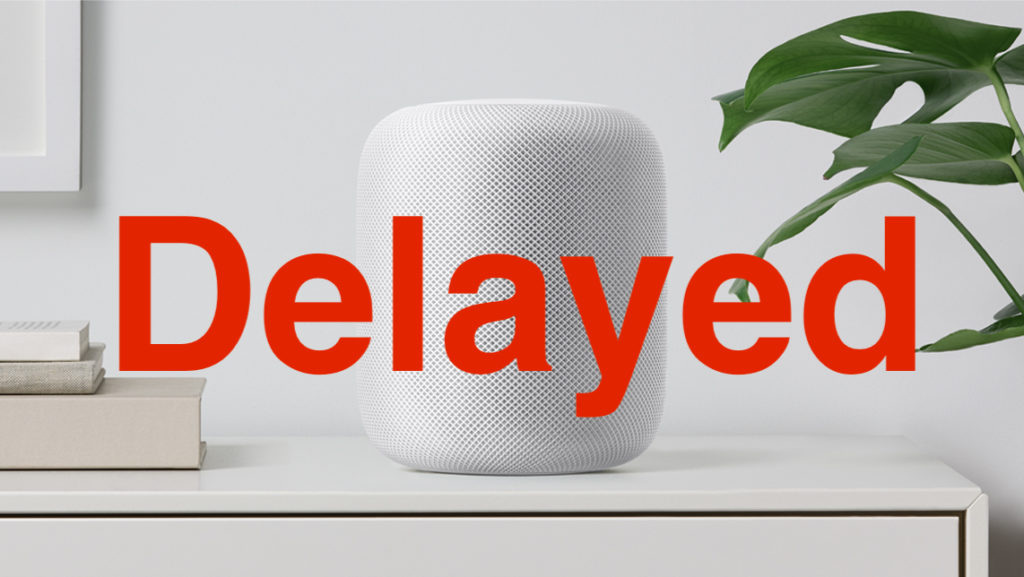 How hard is it to design a smart speaker system? Apple just showed us that if you're trying to design one properly, it's a little harder than anyone else thought. How? It said it needed more time to get its June-announced HomePod product right.
Give me just a little more time
An Apple spokesperson told TechCrunch:
"We can't wait for people to experience HomePod, Apple's breakthrough wireless speaker for the home, but we need a little more time before it's ready for our customers. We'll start shipping in the US, UK and Australia in early 2018."
This is all rather interesting. (And kudos to the company for using the pre-Thanksgiving Friday to quietly release the bad news).
After all, if any product seemed custom-made for the Holiday shopping season it had to be the HomePod. Perhaps the company wanted to ramp-up its security credentials?
Maybe it just hopes to connect the release to the next big thing in Apple Music? Might it simply want to sell the system as the essential companion device to the next thing in Apple Movie Rentals, linking it up to Apple TV? Perhaps, you know, it just can't get the parts? Who knows. Do you know? Because, to be honest…
I. Have. No. Clue.
What I do know is that once the system ships Apple will be pushing as hard as anything to get the device into both its key audiences: older people, and younger people (ie. Everyone).
The bid for older people will be more than the convenience of Siri, while for the youth the idea is most certainly still All About The Music.
Meanwhile, of course, Amazon is seeding the market with cheap as chips fire sale prices on its own smart speaker solutions, and Google is just being Google and photocopying itself into oblivion.
So, it looks like we'll be waiting for a while (though not so long as we've had to wait for the Apple Car bubble to explode).
Meanwhile here are some of the things you should be able to do with your HomePod system once it does ship.
Hey Siri, who's the drummer in this?
When does [team] play next?
How windy is it out there?
What time is it in XXX?
Set a three-minute timer?
Text [name] meet me at [insert time]
How long will it take to drive to [place]?
Remind me to…
What's the football score?
What are the most popular mountains in?
What is the best local Thai restaurant?
Here are some tech specs:
7 beam-forming tweeter array
1 4-inch, Apple-designed woofer
6-microphone array
11a/b/g/n/ac Wi‑Fi with MIMO
Multiroom speaker support with AirPlay 2
Capacitive touch controls on device
You sort of know it will probably be pretty good once it does arrive, though, right?
Dear reader, this is just to let you know that as an Amazon Associate I earn from qualifying purchases.