Apple Card: U.S. launch imminent, UK/European launch in progress – reports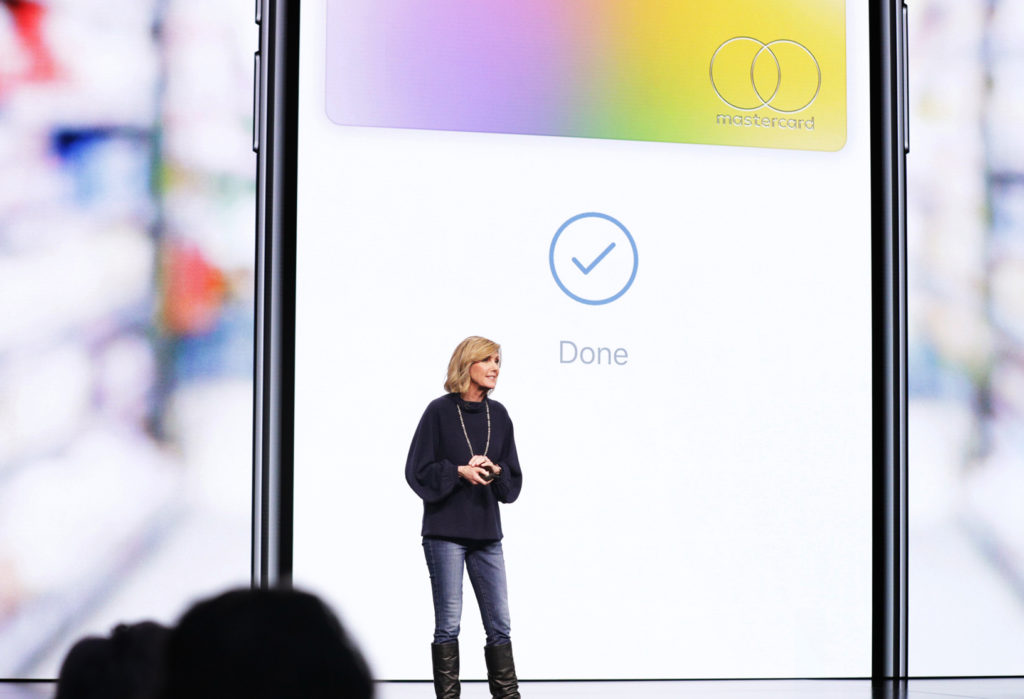 Apple Card is like a new Bill of Rights for personal finance, and Apple (and partner, Goldman Sachs) seem set on expanding the service internationally as swiftly as possible.
U.S launch imminent, Europe follows soon
Apple Card hasn't even launched yet, but there seems to be lots of speculation saying the card will appear when Apple ships iOS 12.4, which has relevant supporting code to support Apple Card inside – a beta of which shipped mid-July.
Those aren't the only signals:
Apple is already speaking with European fintech regulators
The credit card is scheduled to launch first in the U.S. in the next few months, but Apple has began discussing an expansion into Europe with financial regulators, a person familiar with the talks told Bloomberg in June.
Apple patents Apple Card internationally
Apple has filed trademarks in databases in both Europe and Hong Kong. The European filing would cover the 28 European Union members, of which the UK remains one until at least October…(9to5Mac). Patently Apple spotted the trademark covers both the word Apple Card and the Apple icon  and the word Card
Goldman Sachs has invested hundreds of millions of dollars
Apple's Card partner, Goldman Sachs, which has spent $1.3 billion on its consumer arm Marcus, the Apple Card, and other new initiatives to date, Goldman Sachs chief financial officer Stephen Scherr told analysts after second-quarter earnings Tuesday. This year alone, the firm spent $275 million on the new businesses.
The company expects the 'depth' of these investments to happen this year and promised a kind of strategic update (state of the union) announcement to investors in January.
"What we have built jointly with Apple, both on the front-end and on the back-end is intended to be operationally resilient, but equally is intended to be efficient both in terms of the delivery. . . .and on the back-end," Scherr told us.
** Goldman Sachs also recently raised its valuation on Apple stock.
Apple employees are testing the card
Apple's corporate and retail employees are testing Apple Card ahead of a planned launch in summer…
Apple Pay just works in Europe
"Apple Pay has a wider reach and more success in Europe than in the US. The US comprises 21% of iPhones, but just 12% of Apple Pay users, making it a fairly stagnant market, but one that Apple Card could begin to change. Europe, however, is a particularly bright spot for the wallet, with the firm approaching full coverage of the European continent, leading to a rapidly expanding user base in a region that has higher interest in and engagement with contactless payments overall." (BusinessInsider).
"Apple Card lives on your iPhone, in the Wallet app. And that makes all kinds of new things possible. Apple Card completely rethinks everything about the credit card. It represents all the things Apple stands for. Like simplicity, transparency, and privacy. It builds on the incredible ease and security that millions of people love about Apple Pay. And it's the first card that actually encourages you to pay less interest. You can buy things effortlessly, with just your iPhone. Or use the Apple‑designed titanium card anywhere in the world."
What Goldman Sachs thinks
Goldman Sachs Head of Digital Finance, Harit Talwar, who is testing Apple Card, recently said:
"I love using the card It is top of my wallet both physical and digital wallets… I must tell you, the moment I take out the physical card everybody says 'Wow'…"
He's been spinning the same message furiously.
There's no way the venerable institution attempting to launch a consumer banking business will want to lose any kind of early mover advantage. It wants to disrupt consumer financial services.
He explains much more about what his company wants to do here (includes cool Dalai Lama reference):
Even Morgan Stanley supports the move: Goldman "is in the middle of a decade-long repositioning to increase capital efficiency and lower its earnings volatility," Morgan Stanley analysts wrote earlier this month.
"The partnership with Apple is another step in the journey to increase loans and resultant net interest income, a more stable revenue source than trading revenues."
So, when is Apple Card coming?
Apple will publish iOS 12.4 perhaps as soon as this weekend.
This suggests (though far from definitively) that next week could be a little busier for Apple news. And probably a good week for shopping…
Please follow me on Twitter, or join me in the AppleHolic's bar & grill and Apple Discussions groups on MeWe.
Dear reader, this is just to let you know that as an Amazon Associate I earn from qualifying purchases.