22 Ways Apple Improved its iOS Health Solutions at WWDC 2017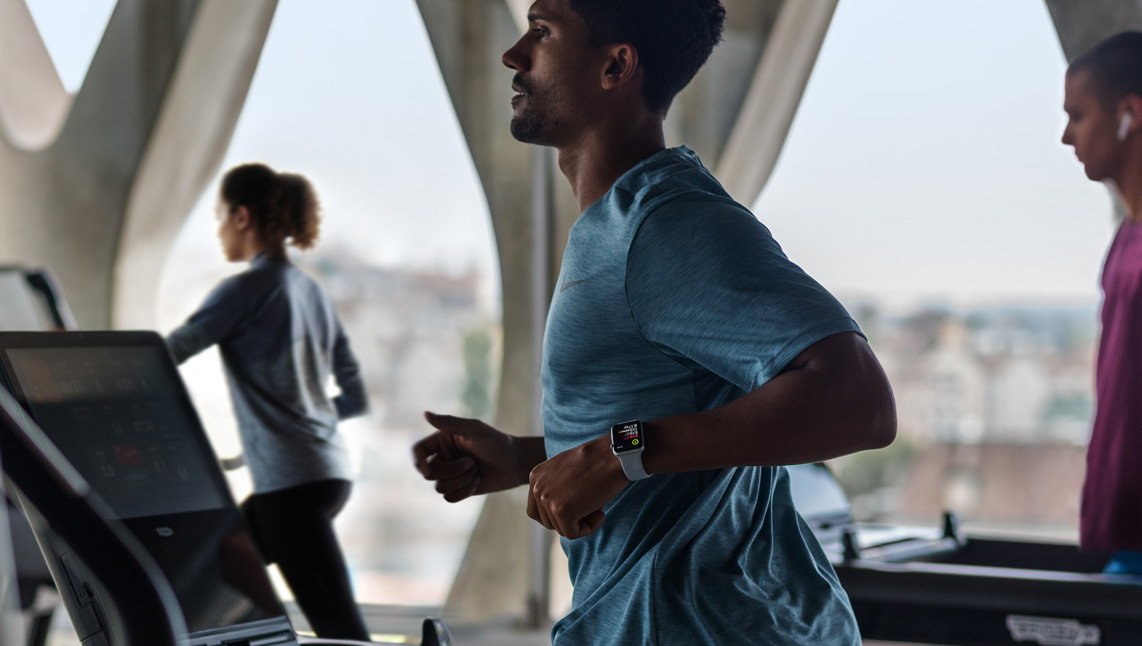 Pressed for time, Apple's big keynote didn't spend too long discussing them, but the company made a huge number of significant health-related announcements at its recent developer conference all the same.
Chief among these was the revelation that Apple Watch will support Dexcom's non-invasive diabetes sensor, but this wasn't the only piece of news at the event, though many were revealed during developer side-sessions.
Other announcements included a range of improvements to HealthKit, ResearchKit and CareKit frameworks, as reported by MobiHealthNews.
Health Records
Since WWDC we've learned that Apple is consulting with the Argonaut Project on health records interoperability, a highly significant conversation that could promote radical improvements in how health records work and are shared.
The idea is that Apple can build a private, secure, and trusted ecosystem for patient data.
This follows the company's move to purchase Gliimpse and others with an interest in development of Electronic Health Records. Apple wants to turn its iPhone into a one-stop shop for personal health data
Apple Watch improvements
watchOS 4 adds a few interesting-seeming features designed to improve its health and fitness features, including more accurate swim tracking (including the capacity to track different stroke styles), support for high-intensity interval training, and queues of different kinds of workout you might engage in during a single routine.
Apple has also introduced support for a range of new data types, including things like oxygen intake during peak exercise, these are estimated (Apple Watch doesn't know what you breath) but do help build a better picture of your physical performance.
One of the biggest enhancements is integration between Apple Watch and connected fitness equipment solutions you find in some gyms.
"You'll be able to simply tap your Apple Watch on an NFC reader in your gym equipment, and your Watch will automatically launch the workout app. Then your heart rate is read by the watch and sent to the equipment, and data like incline and speed is sent from the equipment to your watch. So now all the information matches, it's much easier and it's a lot more accurate," said Apple VP of Technology Kevin Lynch.
Manufacturers including LifeFitness, Matrix, TechnoGym, Star Trac, Cybex, Schwinn, and StairMaster will begin introducing kit that integrates Apple Watch support later this year. These manufacturers account for around 80 percent of U.S. fitness equipment sales.
There are also a range of additional features. The Apple Watch Activity app will be more personalized, which means it will attempt to encourage users to meet new goals and will build future goals on the basis of past performance to make them more achievable
HealthKit improvements
HealthKit improvements included:
The ability to track insulin delivery
The ability to track blood glucose samples
Introduction of support for new Workout types, including tai chi and mixed cardio activities
Another feature, Sync Identifiers, enables Apple to detect duplicate data when users are tracking with multiple devices – basically it prevents the Health app counting activity twice.
ResearchKit improvements
Apple has introduced support for new tests within its framework, including
Improved tone audiometry tests that can test heating in each ear
A mental processing test (Stroop Test)
Task-switching tests
Visual attention tests
A series of shoulder and knee motion tests that use an iPhone's accelerometer and gyroscope to figure out motion
Apple also made it much easier to put instructional videos inside of ResearchKit apps
CareKit improvements
Apple made some highly significant improvements in CareKit. Most significantly the company has made it much easier to connect Carekit apps to hospital IT infrastructure. This will be invaluable in delivering future care as it means CareKit apps can better integrate with backend cloud solutions.
Apple also made it possible to share patient data using PDF, which makes it much easier for people to share information about themselves and their treatment with medical pros.
CareKit also offers a new patient view that brings together data from Care Card and Symptom Tracker, and uses Activity-style rings to show users how well they are following their care plan.
The company introduced a prototyping tool that non-developers can use to create a non-functioning app mock-up. Why would this be useful? It means teams can develop ideas, enables non-developers to focus their thoughts, and may be useful for product development and research.
Have I missed any other health-related improvements in Apple's operating systems and platforms? Please let me know in comments below.
Dear reader, this is just to let you know that as an Amazon Associate I earn from qualifying purchases.