WWDC: AirPods to get Live Listen support in iOS 12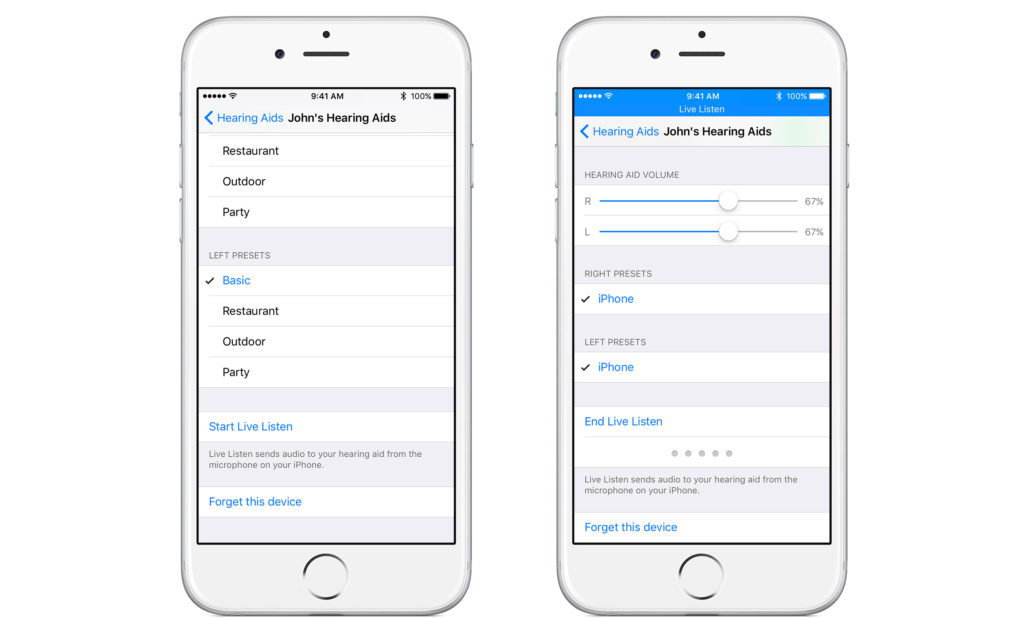 Apple kept this one back from its keynote to announce it today: AirPods will gain support for an accessibility feature called LiveListen in iOS 12. That makes AirPods incredibly useful to people with hearing problems, as they become something like a hearing aid — though
LiveListen uses your  iPhone microphone to listen to nearby conversation, beaming the noise to compatible headphones, which will in future include AirPods. This was previously only available to compatible, third-party devices like hearing aids or implants under the Made for iPhone scheme. 
It's introduction as a standard feature with AirPods should provide a big boost to accessibility.
Here is how it works, though the video shows the feature working with a Made for iPhone hearing aid.
The feature is enabled in Accessibility Settings. Turn it on and place your IPhone on the table or give it to the person you want to hear to speak into the device. The solution makes it easier to listen to others in a noisy place, or to hear people speaking across the room.
Live Listen is an Apple-only technology that was originally developed for Made for iPhone hearing aid wearers so they could use iPhone to pickup audio streamed directly into their hearing aid. People with complex hearing problems should get medical advice to manage their unique condition, of course, but this feature should help a lot of people.
Apple has an article explaining a little more about LiveListen here.
Dear reader, this is just to let you know that as an Amazon Associate I earn from qualifying purchases.