Who switched off the Android>iPhone switcheroo switch?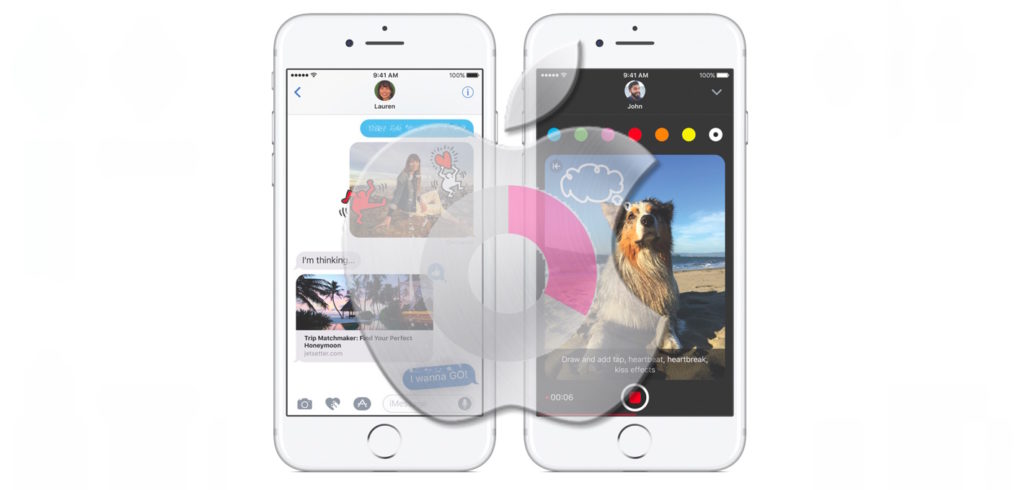 Smartphone that lasts for years: Check; Free and regular OS and apps update: Check; Retains high value: Check: These three checks and more are just some of the reasons iOS users are very loyal, and continue to become so.
iOS loyalty hits new peak
"Loyalty hit the highest levels we've ever measured," said Mike Levin, Partner and Co- Founder of CIRP.
The research shows that the two major mobile operating systems, Google Android and Apple iOS, enjoyed their highest loyalty rates measured to-date, with iOS loyalty at an all-time (so far) high.
This has an impact: Nine out of ten iPhone users who upgrade will choose a new iPhone rather than anyone else.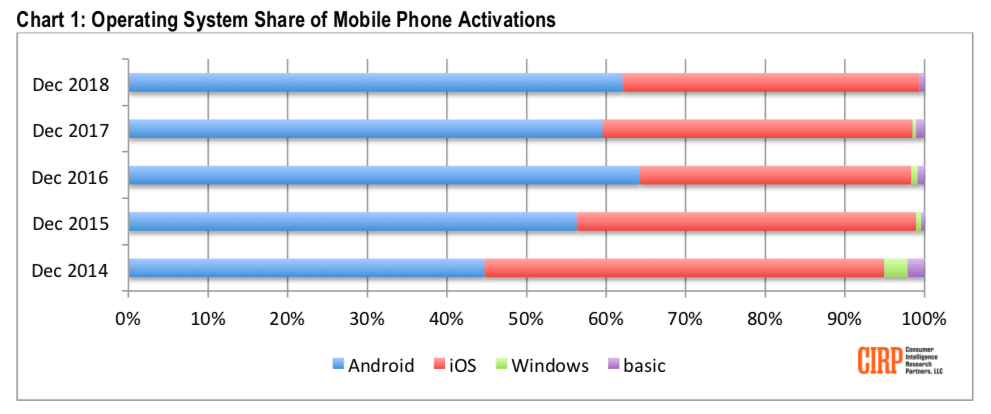 "Apple launched its new phones in the fall, so iOS historically has a higher market share in the December quarter," said Josh Lowitz, Partner and Co-Founder of CIRP.
"Looking at the past five December quarters, we see that Apple has not matched the high of the 2014 iPhone 6/6 Plus launch in the past four years. Apple's 37% share this year was slightly below the 39% in the December 2017 quarter, which is consistent with Apple's own announcement of softer sales in the December 2018 quarter."
Android switch switch-off?
There's a little bad news.
Both Android and iOS improved loyalty, measured as percent of activations with the same operating system. Both operating systems exceeded 90%, with Android at 92% and iOS at 91% (Chart 2).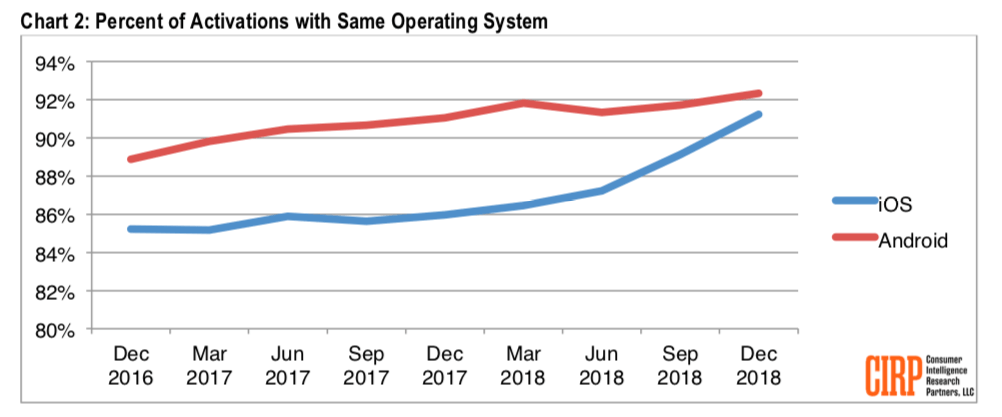 In the December 2018 quarter, Android accounted for 62% of US activations and iOS accounted for 37%
The data suggests that Android users have ceased to aspire to purchase an Apple iPhone. I'd argue this is because Apple raised prices as part of its response to a saturated smartphone market. (The other part of its response being to build the world's best phones.)
"Both systems have seen loyalty trending upward for the past several quarters, as customers have become comfortable with the features and consistency of their operating system.
[amazon_link asins='B0775MV9K2′ template='ProductCarousel' store='9to5ma-20′ marketplace='US' link_id='044e01e6-6553-4135-a04a-c331bf69f589′]
"Learning a new operating system takes effort, so fewer and fewer customers have found the need to switch. This, coupled with the quality and reliability of new phones is likely contributing to the longer upgrade cycles we are witnessing."
I still think we need a 4-inch iPhone SE2 to get people switching again.
Dear reader, this is just to let you know that as an Amazon Associate I earn from qualifying purchases.