Turns out Apple Watch is even better at heart problem detection than we thought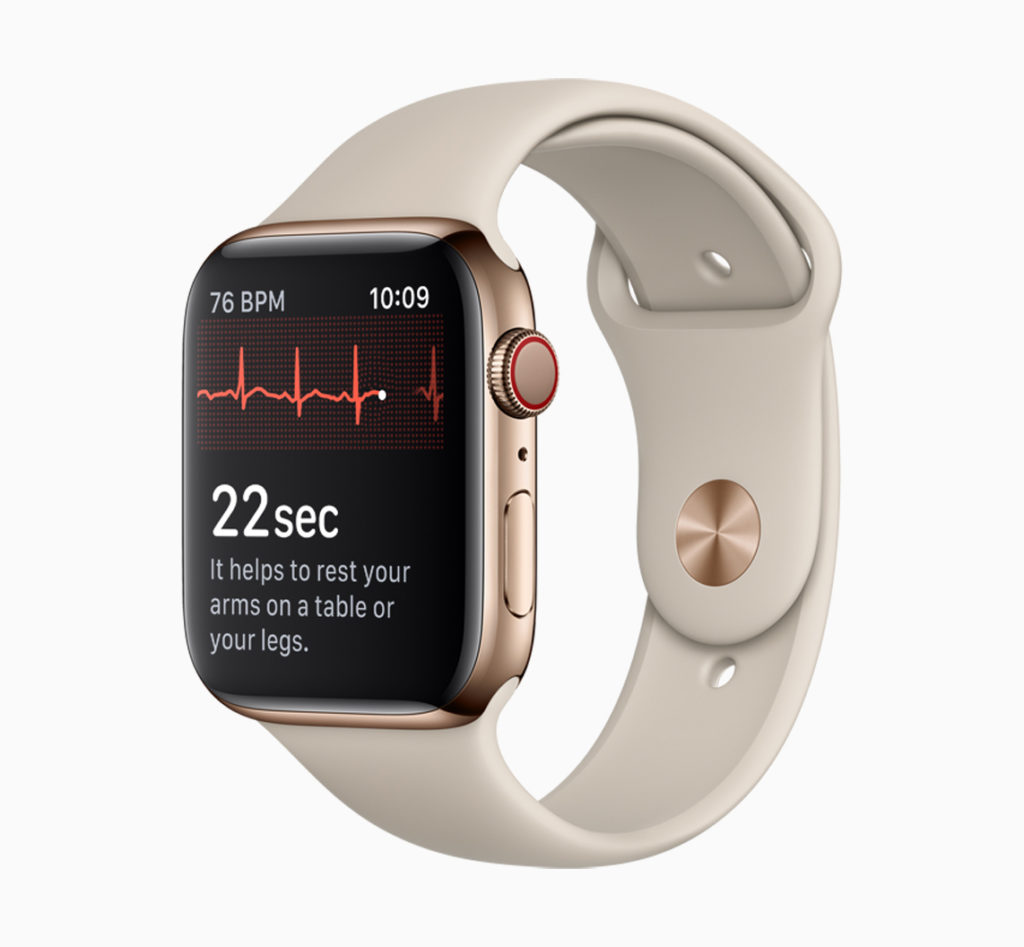 The Apple Watch has hidden talents, and all it takes to unleash them will be research investment. Case in point: A paper in the European Heart Journal notes the device can detect the symptoms of coronary ischemia, which links to heart disease and heart attacks.
Straight for the heart
We know heart monitoring tech and ECG app built inside the Apple Watch can already detect the telltale symptoms of atrial fibrillation – and we know lives have been saved when the device has detected these problems. What's new is the news that the same technology can also help diagnose coronary ischemia.
'New diagnostic possibilities'
In their report, cardiologists Michael Drexler and Thomas Münzel, from the European Heart Journal, concluded:
"As many experts and patients as possible worldwide should know that the Apple Watch ECG app can be used to diagnose cardiac arrhythmias and it may also be able to detect coronary ischemia. When used appropriately, the digital diagnostic aids may prevent myocardial infarctions and save many lives – as in the case of the 80-year-old patient from Mainz."
They also observe that development of smart technologies "paves the way for new diagnostic possibilities".
Building to the future
That's the point, really – much of this is driven by the sensors included on these devices, but the potential can only be realized through investment in research.
Now, we know Apple is attempting to support health research on its devices, with ResearchKit, CareKit and other tools enabling these devices to be used in mass health solution testing.
The company is also working with world class researchers to explore how its solutions can help improve care around hearing, heart and women's health.
More recently, Johnson & Johnson and Apple announced a study exploring how Apple's existing product features can reduce the likelihood of stroke and improve health outcomes with the earlier detection of afib. This three-year study may become the largest randomized trial in the history of cariodvascular disease.
But the focus on heart help will likely extend as Apple places new sensor technologies inside its wearable device.
Onward to Apple Watch 6
Apple Watch 6 is anticipated to introduce a few additional features that may be of relevance to future health care:
A Pulse oximeter – this could be of critical importance in the fight against Covid-19, by the way, as health professionals are warning that infected individuals have displayed anomalous oxygen readings, sometimes at critical levels. Any early warning could make a huge difference in early detection, I hope.
Sleep tracking: Self-explanatory.
Mental health abnormalities detection, analysing body rections to predict panic attacks.
Apple has previously been thought to explore non-invasive diabetes sensors and other technologies.
Roll them together and it's pretty clear that the data surfaced by these systems will have implications in the fight against multiple illnesses and disease. I can even predict use of these technologies in tandem with data analytics systems to identify important disease and infection trends.
However, there is also the possibility that other symptomatic diagnostic tools may already be available within the existing devices, if we ask the right questions and do the research first.
Please follow me on Twitter, or join me in the AppleHolic's bar & grill and Apple Discussions groups on MeWe.
Dear reader, this is just to let you know that as an Amazon Associate I earn from qualifying purchases.