The iPhone's Powerful A11 Bionic Chip Absolutely Smokes Android (Updated)
The latest Geekbench figures show that Apple's processor development teams have utterly beaten all comers when it comes to processor performance. And Apple's SVP of Hardware Technologies Johny Srouji, has confirmed the company began to design it that way way back when the iPhone 6 was the smartphone everybody wanted.
"'This is something we started 10 years ago, designing our own silicon, because that's the best way to truly customize something that's uniquely optimized for Apple hardware and software,'" Srouji told Mashable.
Srouji confirmed that when the company begins to design silicon, it starts by looking three years out, which means the A11 Bionic was under development when Apple was shipping the iPhone 6 and its A8 chip." Back then we weren't even talking about AI and machine learning at a mobile level" Srouji said, "The neural engine embed, it's a bet we made three years ahead."
Faster faster
Apple announced its latest iPhone range last week, and this means the scores you'll find on Geekbench are that much more accurate at this point.
That's because the devices are now in people's hands and the data the service has is becoming far more accurate.
And that's awful news for Apple's competitors.
The following charts show that the iPhone 8 delivers 4,195 in single-core tests and 10,005 in multi-core tests. The best-performing Android device meanwhile is the Galaxy S8, which provides 1,965 (single-core) and 6,494 (multi-core).
That's a vast difference.
In fact, the difference is so vast that you should really see the Galaxy S8 as a viable competitor for last year's iPhones, rather than this year's models.
Take a look at the benchmarks and you'll see that even the iPhone SE gives the Samsung flagship a run for its money. The entry-level iPhone provides 2,394 single-core and 4,083 (multi-core), while the iPhone 7 (last year's Apple smartphone) gives us 3,328 single-core and 5,545 multi-core figures.
That's particularly telling when you compare the $349 it costs to purchase an iPhone SE against the $690 cost of a Galaxy S8. (Though the latter has a few other advantages, not least it's discreetly notched display).
No contest
The data certainly shows that when it comes to processor performance, Apple's new iPhones have absolutely no credible competition.
And that's only going to become an even harder claim for competitors to beat in the years to come as Apple finesses its W2 chip, Apple eSIM chips, its own Graphics processors, and so on. The company is quite clearly focused on making sure that the silicon its software runs on is optimized to the max.
That's good news for iPhone users, of course, but means in future the apps you can use on an iOS device will become increasingly difficult to port to other platforms, as very few devices other than Apple's will be capable of running them as effectively.
One more thing
On paper, Apple's A11 Bionic chips are more powerful than those used inside some current MacBook Pros. That's interesting as it means the differences in application performance between platforms should also now begin to erode, as Apple continues its quest to turn PCs into trucks.
"We're clearly on a path now where, with generations of our products, one of the core elements is the chips in them that, to us, they're intrinsically part of the definition of the product," Apple Senior Vice President of Worldwide Marketing Phil Schiller told Mashable.
Updated to add Apple comment to Mashable as it felt incredibly relevant.
Here are the charts:
iOS Single-core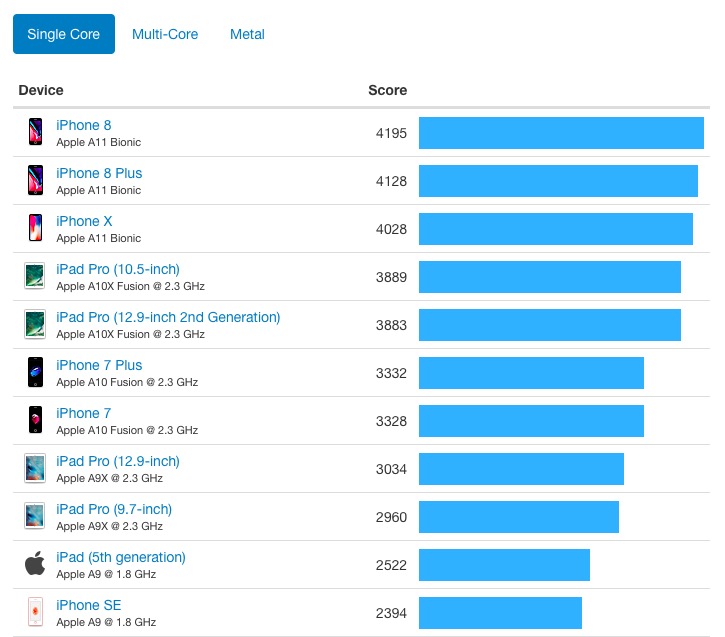 iOS Multi-core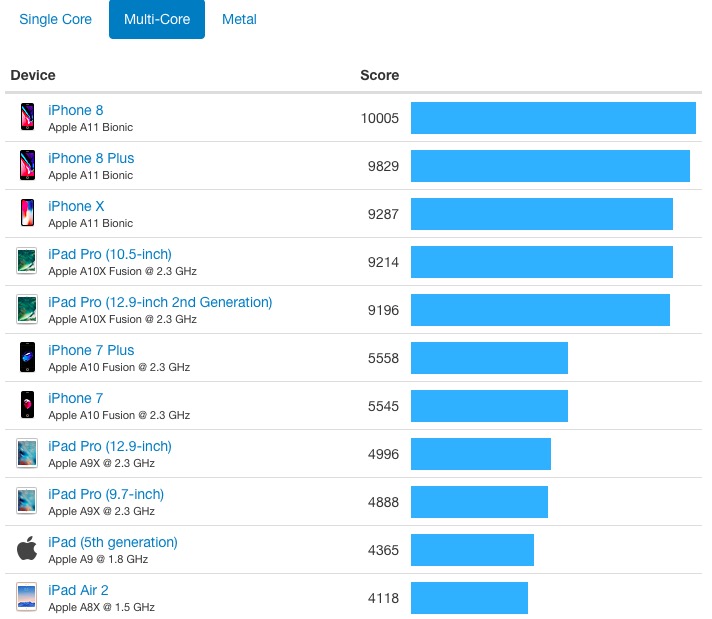 Android single-core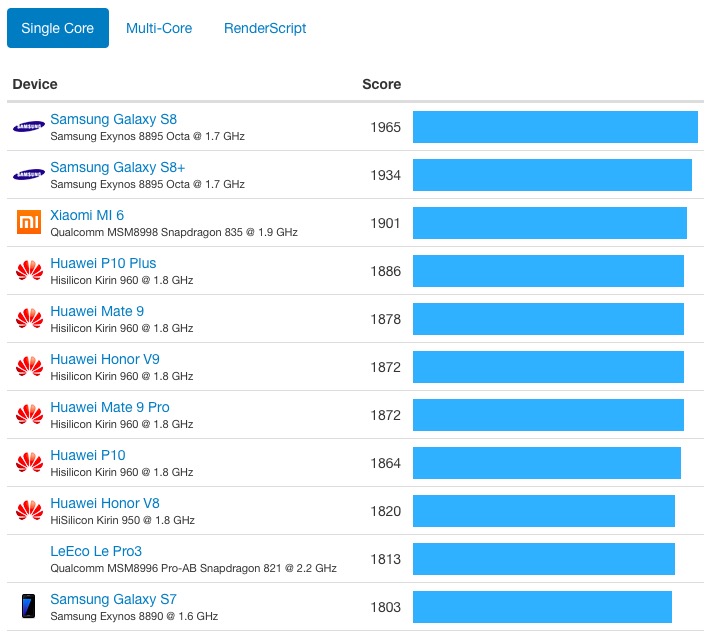 Android multi-core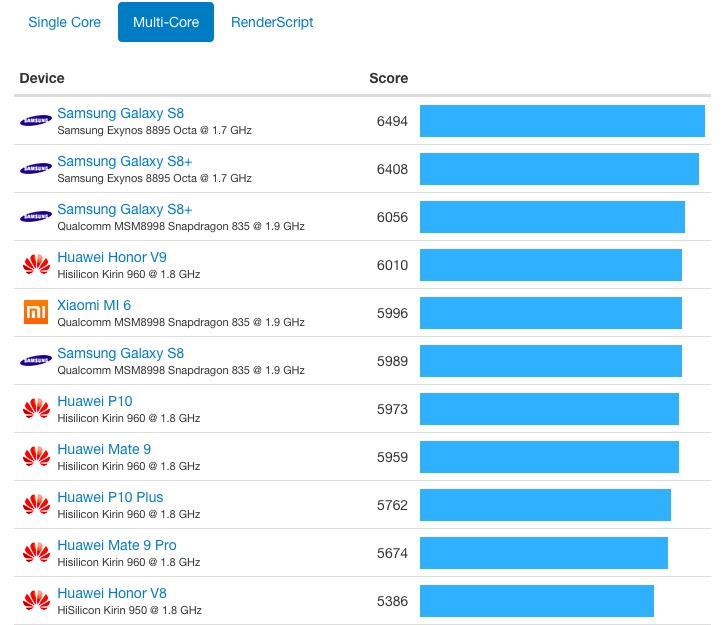 Dear reader, this is just to let you know that as an Amazon Associate I earn from qualifying purchases.