The iPad Pro reviews are in
Apple's 2pm embargo on the world's first iPad Pro reviews has expired. Here's what the reviewers had to say.
What is the iPad Pro?
Apple introduced its new 12.9-inhc iPad Pro at its Spring Loaded event. The new pro tablet has lots to recommend it, but it's the decision to use an M1 chip inside the device that's attracted the most attention, as this is the same processor Apple now uses in its Macs.
The iPad Pro also ships in a cellular 5G configuration and has a Liquid XDR Retina Display. You can read about the product here and review its specifications on Apple's website here. You can even shop for them on Amazon.
Let's take a glance at the reviews.
TL;DR: The iPad Pro is phenomenal, definitely professional though for many users an iPad Air is all they need. If there's a limitation it's the iPadOS software and the need for better multitasking — so we're all waiting to see what we learn on this at WWDC 2021. And the display is amazing.
A fascinating computer
"The iPad Pro delights me. When you get past the hand-wringing about whether it can emulate a MacBook and try to embrace the potential in its in-betweenness, it's a really fascinating and useful computer." Daniel Bader, iMore.
'The best tablet money can buy'
"The new iPad Pro 12.9-inch for 2021 is the best tablet money can buy, with top-end power, a fantastic display, a whole host of new smaller upgrades and an all-round experience that makes it a must-have for both Apple fans and those who want an unrivaled tablet experience." James Peckham, TechRadar.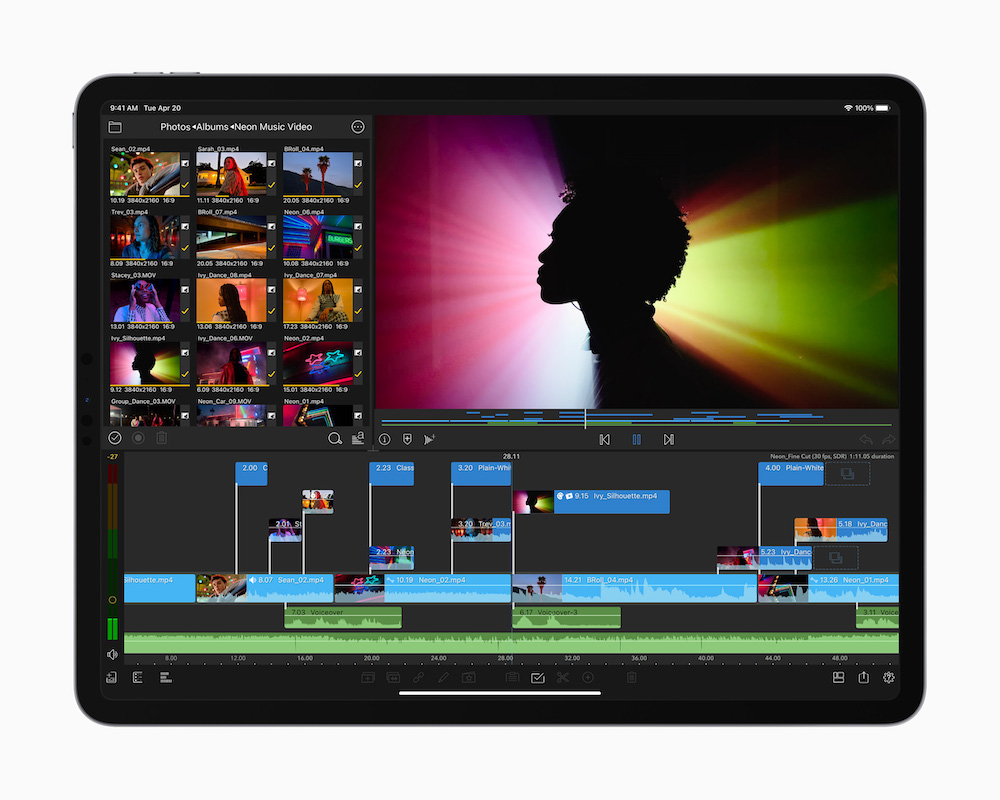 A full computing experience
"The iPad Pro continues the iPad's decade-long evolution from a casual computing device mostly for consuming content around the house, to a full-fledged computer." Todd Haselton, CNBC.
The only weakness is iOS
"Really, while I'm also waiting for a wave of M1-optimized apps to arrive that make the most of the power of the new iPad Pro, the most pro thing I'm hoping to do with it is open a lot more apps and tabs at once if future versions of iPadOS allow it." Scott Stein, CNET.

"The iPad Pro's limitations as a standard computer are but best summed up by this example: you can hook it up to an external monitor but iPadOS can only mirror what's on the iPad's screen, which is not very useful, unless an app is coded to specifically use a second screen. A few apps, such as Affinity Photoor LumaFusion, show a previews of your finished work on the monitor while editing on the iPad's screen. But they are the – often expensive – exception to the rule." Samuel Gibbs, The Guardian

"It's not that the device isn't capable, it's just at we can feel that there's something much bigger, software wise, coming just around the corner to capitalise on that new found power within, which will only make this device even more powerful." Stuart Miles, Pocket-Lint.

"Because this thing is so powerful, it's begging for more robust software. The new iPad Pro very much feels a portent of dramatic changes to come, but in this moment, it's — for better or worse — just an obscenely powerful tablet." Chris Velzco, Engadget.
More power than you need?
"There is no tablet better than the 2021 iPad Pro, but there certainly might be one that's more appropriate for you. This is not the tablet for most people — it's the tablet for those that either have plenty of cash to burn, or want something for their actual job." Christian de Looper, Digital Trends
Amazing visuals
"The Liquid Retina XDR display makes you wish every device had a screen as punchy, colourful and bright as this. It's worth the money for this alone." David Phelan, The Independent.
Please follow me on Twitter, or join me in the AppleHolic's bar & grill and Apple Discussions groups on MeWe.
Dear reader, this is just to let you know that as an Amazon Associate I earn from qualifying purchases.