Smartphones: Android dominates, Apple wins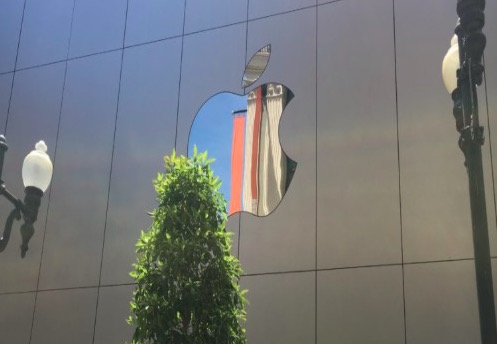 The Android market has just about reached its strongest point, the platform has absolute control of the smartphone industry, but there's no reason to rejoice: #whereisthemoney?
You see, even though Android has become the dominant OS, no one actually makes money on the platform, other than Google.
Hardware manufacturers in that space are engaged in a constant price war, and it's Google that has the best access to the valuable user data that underpins the Android smartphone industry.
This leads to insane situations, such as this:
Fun fact: Sony made nearly half as much operating profit ($36m) selling 3.5m smartphones as Samsung ($87m) did from selling 77m.

— Charles Arthur (@charlesarthur) November 1, 2016
Woody Oh, Director at Strategy Analytics, observes:
"Android's leadership of the global smartphone market looks unassailable at the moment. Its low-cost services and user-friendly software remain attractive to hardware makers, operators, and consumers worldwide. However, several challenges remain for Google. The Android platform is getting overcrowded with hundreds of manufacturers, few Android device vendors make profits, and Google's new Pixel range is attacking its own hardware partners that made Android popular in the first place."
That's ironic given the size of the industry.
Strategy Analytics, global smartphone shipments figures claim the industry reached 375 million units in the third quarter of 2016, but that the Android operating system captured a record 88 percent global market share, squeezing Apple's iOS and everybody else.
Apple held just 12 percent of the growing industry in the quarter, but that's not atypical given so many consumers were waiting for the enthusiastically-received iPhone 7, which is currently dominating smartphone sales everywhere.
The thing is that, despite its relatively small market share, Apple has a sustainable business while competitors don't.
Think about it: Those who compete with it are engaged in heavy competition with each other, make no real money, have no unique selling point, and are dependent on another for their software. This means they are not unique; are not profitable, and have no sustainable business plan and little room for improvement.
In contrast, Apple has enough cash to spend billions on R&D, making its products increasingly unique in comparison to its  commodity-driven, low value, low price, low profit and no opportunity competition.
The stage is rapidly being set for some big name exits from the smartphone industry, leaving few significant players — other than Apple — behind.
And this will be why Google has been forced to introduce its boring Pixel. Will that device be more than a blip? I don't think so.
Dear reader, this is just to let you know that as an Amazon Associate I earn from qualifying purchases.