Quiz: 6 things you probably didn't know about iTunes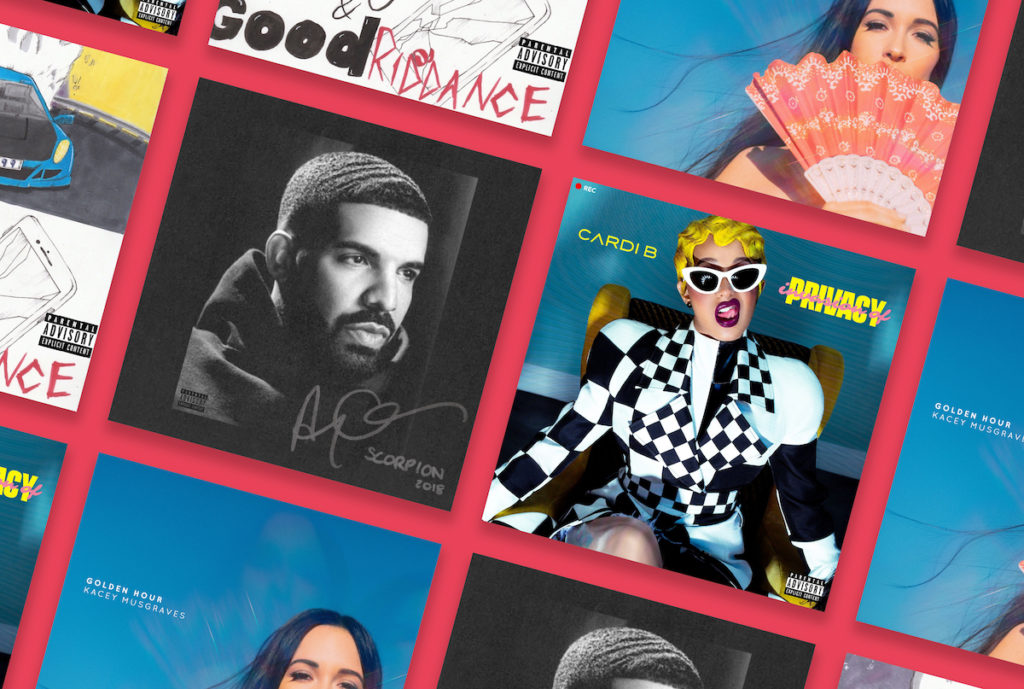 I thought you might enjoy a little quiz based on an infographic from iMobie.com I've come across. It offers up some of the less well-known statistics about iTunes.
6 things you didn't know about iTunes
Question 1: What was the first phone to support iTunes?
Question 2: How many tracks has iTunes sold?
Question 3: Which nation likes iTunes the most?
Question 4: Which was the shortest-lived version of iTunes?
Question 5: Which was the longest-lived version of iTunes?
Question 6: When did Apple introduce a social network for music and what was it called?
**Answers below**
A potted history
I like to think that some readers may have stuck with me across the years.
If you did, then you might recall that I was very interested in the transition from physical to digital entertainment media.
(I had a blog about it. I got quoted in newspapers and invited onto TV. I thought I was on the way to a Rubinstein house. I wasn't).
Over the years I watched the evolution of iTunes and of Apple.
Here's something I wrote about this evolution several years ago. It got published somewhere, but I think the title's gone now. (I can't clearly recall who I sold this to, so if it was you I'll remove it if you think it matters.)
It's a little out of date and refers to a very specific point in time, but may be of interest:
A history of iPod and iTunes
Music was around before language. Our ancestors would imitate the sounds around them, dance and make rhythms to help communicate, to find a mate.

Today's humans carry music with them, tethered to their iPods by those ubiquitous white headphones. Even in the digital dawn music continues its dialogue with the primitive parts of the human soul.

With this in mind, just why has the iPod become so essential? How has our collective musical experience become so connected to Apple's device, the "Walkman" of its generation? Simplicity counts.

In a media-connected age most music lovers don't want devices to be smarter – and more complex – than they are. While not the first to release an MP3 player when it launched the iPod in October 2001, Apple led the pack in its drive to deliver an effective solution people could use, tempting them with a then-gargantuan capacity of "1,000 songs in your pocket". It hit a nerve. It took Sony a decade to shift 50 million Walkmans, iPod sales exceeded that in half the time. Apple has sold over two million in the UK.
Not invented here
The idea to develop a hard drive-based music player grew outside Apple. Inspired by file-sharing website, Napster, former Philips executive Tony Fadell left that firm with a vision to create the device alongside an accompanying music service. He approached media firms, including Real Networks, looking for a partner. Most spurned him; Apple did not.

February 2001 and development began. The prototype (originally developed at PortalPlayer) was the size of a cigarette packet with several buttons on the front. Under the direct supervision of Apple boss Steve Jobs, Apple's since-retired head engineer, Jon Rubinstein, assembled a top-secret team for hardware development. The design group meanwhile worked on look, feel and the user-focused controls, culminating in the easy to use iPod ClickWheel.

Apple's chief designer, award-winning Brit, Jonathan Ive insists there's no excuse for bad product design: "It's frustrating, we are surrounded by products that seem to testify to a complete lack of care," he says.  His team is dedicated to elegant excellence, "We work really hard on challenging solutions so we can make good products," he explains during a rare public chat at the Design Museum in 2004. Simple-seeming solutions show his team does its work.

The outer simplicity belies an inner complexity. Inside the tiny music player lurks a host of tiny devices that reflect the inexorable march of globalisation. Comprising components from Taiwan, China, the UK and US, iPods are manufactured in huge, secrecy-shrouded factories in China. In effect, the iPod is a world in your pocket.
Simplicity sells
Pre-iPod, digital music players were clunky machines for technologists, not music lovers. They were bulky, fragile, with limited capacity. All had short battery life. Most sucked songs from the computer using USB 1.1 – it took all night to download 1,000 songs to your player, even if it carried that many. Music management software and navigation was limited, playlists were rarely supported. Apple's design, coupled with its marketing clout, eclipsed all others. Apple's trump card was that iPod v.1 was Macs-only, at a time when other MP3 players didn't fully work with Macs. With iTunes integration and a guaranteed audience of Mac users (typically, designers, artists, musicians and music-hungry consumers), Apple sold 140,000 iPods in a under 13 weeks. It released Windows-compatible iPods in October 2003. Sales immediately doubled. Christmas 2005 saw Apple sell over 14 million iPods. Why?

It's simple. Former Universal Music executive Barney Wragg (now head of digital at EMI) explains: "What Apple did was prove the iPod isn't about the technology, but about what it does – it appeals to humans. They weren't first to market, but their solution looks nice, works well and is easy to use. iTunes wasn't cutting-edge, but was very well-done. It just works, and its digital-rights management is transparent to the consumer. The killer application is the music."

While other competing products may be better-featured, until recently they couldn't match Apple's essential ease-of-use. Creative Technology products such as the Zen series of players come close today, and Microsoft is developing its own 'iPod killer', called 'Zune'.
iTunes and iPod – key to success
Apple's iPod business model is to sell iPods for Windows and Macs that integrate with iTunes and the iTunes Music Store. Launched in the US in 2003, iTunes Music Store became the first digital music service to achieve significant sales. It now holds 80 per cent of the online music download market, according to the analysts at Merril Lynch. Songs bought through iTunes only work on iPods, as more people buy iPods, more songs get sold. iTunes has sold over one billion songs to date – and each sale means another user has invested in their Apple music player. There are hundreds of companies selling add-on devices for iPods, from the obvious (cases, speakers, car integration systems) to the extreme (underwear and toilet roll holders, for example). Each add-on product sale reinforces a consumers commitment – and investment – in Apple's music system.

That network effect, combined with heavy marketing and continued consumer acceptance, means iPods now dominate the digital landscape. Sales have climbed 32 per cent year-on-year since 2005. Meanwhile, Apple has diversified the product range from one single iPod to a family of three: iPod, iPod nano and iPod shuffle. Its advertising campaigns have transformed its product into a fetish object for the early twenty-first century. And Apple is already preparing to change the game again… (NB: iPhone turned up the following year).
Who are you?
Who buys them? iPod sells across age, sex and racial barriers. Pester power also helps, a US July survey reveals that 64 per cent of 13- to 17-year-olds want iPods. In the UK, an Entertainment Media Research (EMR) survey claims 52 per cent of MP3 player owners are male, and 48 per cent female (up from 44 per cent last year). Though 56 per cent of owners are between 13-24-years old (reflecting a gadget-obsessed youth culture); a quarter of MP3 player owners are between 25 and 34-years old; 12 per cent are 35-44-years old and 7 per cent of us are over 45. It's a tidal wave – one-in-five people who don't yet own an iPod or other MP3 player hope to buy one in the next six months. And most people choose an iPod.

Apple won't reveal UK sales figures geographically, but we do know that the company sells approximately nine iPods worldwide every second of every day (based on Apple's Christmas 2005 sales figures).
Listen to the music
With millions of iPod owners around, what are they listening to? Record labels reckon there's 40 illegal downloads for each legitimate one, but most music fans rip music from their CDs, too.

The EMR survey reveals that two-thirds of iPod users like to share music with friends, from burning CDs to sharing music files. File-sharing is losing its shine, the report claims it decreased from 40 per cent to 36 per cent in the last year, and over half of music lovers who have downloaded music illegally say they plan to download less in future (the survey claims). Teenagers remain the most likely to download illegally, reflecting music industry fears that the next generation of music fans may choose to find their sounds from outside the existing business.

Looking back to the mix tape phenomenon of the '80s, when the industry began to warn that home taping was killing music (until critics pointed out that sales were actually booming), there has clearly always been a human need to share music – a demand that perhaps stretches back to the pre-historic, pre-language, pre-accountancy honeymoon period of human evolution. The debate is perhaps best summed-up by Sonic Youth singer/guitarist Thurston Moore, who wrote in is book, 'Mix Tape', "Trying to control sharing though music is like trying to control an affair of the heart – nothing will stop it."
Don't stop the music
It's easy to see how huge an impact the iPod and iTunes has had on music sales. It's 'Crazy', as the recent Gnarls Barkely smash hit explains: "There was something so crazy about that space". Maybe. But digital sales have impacted – and saved – the singles charts. With Apple holding the collective consciousness of digital sound, iTunes sales today are critical to an act's singles success. 'Crazy' was the first song to reach number one on legal digital sales alone.

It's good for the music industry, a spokesman for UK music industry group, the BPI, explained: "Piracy took a huge chunk out of the UK singles market before the launch of iTunes UK; after 25 years of annual singles sales of around 70 milion, file-sharing was a key factor in the market halving in five years. Certainly the arrival of digital has revived the singles charts; singles sales are as healthy as they have been for ten years." He confirmed that 70 per cent of overall single track sales are digital, and while 90 per cent of music sales are CD albums, "digital sales are growing fast: we're looking at around 50,000 a week – around two per cent of the market."

Former Creation Records boss, music industry maverick, Alan McGee, believes Apple leads an industry he sees as "completely out of date". Whether the Dirty Pretty Thing's manager is correct is a subjective assessment, but the iPod and the digital music wave it unleashed have changed music, expanding the market despite file-sharing and bringing bands closer to their audience. MySpace is another symptom of this. The historic success of the Arctic Monkeys with their debut album was based on them using the Internet to find fans.
[amazon_link asins='0674025598′ template='ProductCarousel' store='9to5ma-20′ marketplace='US' link_id='b3a404b5-4a83-4545-aeb3-cc1f83d1fe49′]
The mobile future?
There's chatter speculating that mobile phones will supplant iPods as music machines. Mobile networks have been investing heavily in sponsoring music events to make their brands synonymous with the music scene. The logic is that "consumers" (that's you and me) don't want to have to carry more than one digital device. Today's consumers have grown resistant to advertising, and are proving hard to convince that mobiles are music's holy grail. A recent In-Stat survey shows that four-out-of-ten owners of mobiles with music capabilities have yet to put any sounds on their phones.

Speaking at the Design Museum, Apple's Ive voiced his frustration with mobiles. He thinks they suffer from poor user interfaces, over-complex navigation, and clumsy product design. Industry insiders point out that phones are prone to failure, but as networks customarily offer free replacement to subscribers, no one makes too much fuss.

Ive may have known something others at the time did not. American Technology Research analyst Shaw Wu thinks Apple plans to launch an iPod that is also a mobile phone in 2007. Development of this "has been going on for years" he says.

History repeats itself. If Apple plans a mobile move to protect its market, it needs to deliver an all-in-one product with all the complexity of an exisiting mobile phone, but with the simplicity and consumer appeal of the first-ever iPod.

The experience matters. University Of Sussex lecturer Dr. Michael Bull (who became prominent with his study of the Sony Walkman) sees no compelling reason to go mobile, saying: "Different technologies suit different ideas. An iPod is an iPod. A phone is a phone. Consumers interact with them in different ways. Phones can play music, but it doesn't mean people want to listen to music on them."
Perhaps because music is older than words.
Answers to the quiz:
The first cellular phones to support iTunes were both made by Motorola – the ill-fated and Steve Jobs-despised ROKR and SLVR in 2005.
Over 144 billion tracks sold in 14-years
Australians love iTunes more than Americans
iTunes 5 was the current version of iTunes for just 34-days before being replaced by the next version.
iTunes 12 received 47 app updates and was the current version of the app for over 4-years.
Apple's social network for music was called Ping. It was introduced in 2010. It was no good because you couldn't express yourself through it. What's social about a space you can't express yourself in?
How did you do? Please let me know…
I do hope you enjoyed the little quiz!
Please follow me on Twitter, or join me in the AppleHolic's bar & grill and Apple Discussions groups on MeWe.
Dear reader, this is just to let you know that as an Amazon Associate I earn from qualifying purchases.