QuarkXPress (with Dark Mode) is now available at Mac App Store
In really big news for graphic and desktop publishing professionals, Quark Software has made QuarkXPress 2018 available via the Mac App Store, and the latest October update to the suite includes built-in support for Mojave's Dark Mode.
Desktop publishing pros
Over the decades, Xpress has built its reputation for being one of the best available all-round DTP tool, though it runs close against Adobe's CS. The two competitors have been in the race for decades, with each exploiting moments of weakness shown by the other:  It was Quark, not Adobe, who first managed to migrate its pro designer tools to Intel Macs, though Adobe was first out the gates with a version of InDesign for OS X.
Now Quark is the first of the two firms to make its software available to every Mac user via the Mac App Store, at a discounted special period price – though there are a few smaller limitations, not least the need to purchase future major upgrades at full price.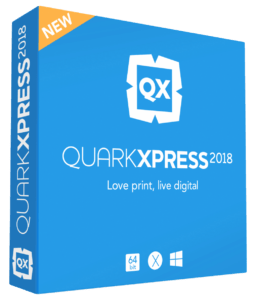 What does Quark say?
"The Mac App Store has revolutionized the way apps are installed on the Mac platform providing a one-stop location to purchase, install and update software. Quark has now added the Mac App Store to the list of ways customers can purchase QuarkXPress," Quark said in a press announcement.
Is Quark shipping the full version through the Mac App Store?
You are getting the full version of the app, though the way you receive updates will work a little differently, Quark says.
That's due to how the Mac App Store works. This means that one of the biggest differences between QuarkXPress 2018 and the QuarkXPress 2018 Pro edition sold through the Mac App Store is that the latter version does not support upgrades sourced directly from Quark, but smaller "point" releases (updates) will be made available via Apple's software store. You will need to pay for major upgrades to the suite. "The significantly lower price of QuarkXPress Pro in the App Store reflects this," the company said.
There are a few other smaller differences due to how Apple operates its store, but Quark is trying to keep these to the minimum:
Requirement to define at least one "work folder" beforehand
No Auto Update by Quark (updates will be pushed via the Mac App Store)
No JavaScripting possible, the JavaScript palette and JavaScript debugger palette are not present in QuarkXPress 2018 Pro (we plan to add this in the future)
Does not support exporting eBooks in the Kindle format
Path of Preferences/XTensions and all other dependencies moved to Containers Path (file system)
File Import works fine in Column view on Mojave with mouse click only
Cache Cleaner Tool not available.
What's new in QuarkXPress 2018?
Quark now ships annual updates to its DTP suite for print and digital design. The new edition includes the following enhancements?
PDF Conversion:
Convert any PDF file and even copy and paste objects from InDesign, Illustrator, charts from Excel, and more into editable QuarkXPress objects.
Direct InDesign IDML Import:
Convert InDesign IDML documents directly into the QuarkXPress format.
First-class OpenType Controls:
Get the most out of OpenType fonts with controls that are easy to access and use.
[amazon_link asins='1980436428′ template='ProductCarousel' store='9to5ma-20′ marketplace='US' link_id='b3a3af93-d2c1-11e8-a473-fd9fe492017e']
Color Fonts Support:
QuarkXPress 2018 is the first layout application that supports color font use in print, PDF, and digital outputs.
Unlimited Creation of Single Apps and Web Apps:
Create unlimited iOS, Android and Web apps directly from your desktop at no additional charge from Quark.
Bezier Editing:
Stay in one application for page layout combined with high-end typography and vector drawing.
Integration with other Apps:
Convert PDF, Illustrator, and EPS files to native QuarkXPress Objects; import text, pictures and hyperlinks from Microsoft Word; import tables and charts from Microsoft Excel; and import and adjust Adobe Photoshop and Illustrator files.
Dark Theme:
To make the experience on Mojave seamless, QuarkXPress adds a "dark theme".
More information about what's new is available here.
Can I try QuarkXPress 2018 before I purchase it?
Quark has made a trial version of the software available here.
Got a story? Please follow me on Twitter and join me in testing my MeWe group, AppleHolic's bar & grill.
Dear reader, this is just to let you know that as an Amazon Associate I earn from qualifying purchases.