Just paid for your iPhone 11? Now you need one of these 12+ cases…
I imagine the first wave of iPhone 11 purchasers have become hooked on their devices by now – and will probably be inclined to invest in a little protection for their devices (particularly if you live in Texas or New York, apparently).
So, here it is, the big cases round-up.
Feel free to purchase them at the sites provided, or visit Amazon to look for them there as I'll get a little affiliate commission to help me pay my server fees.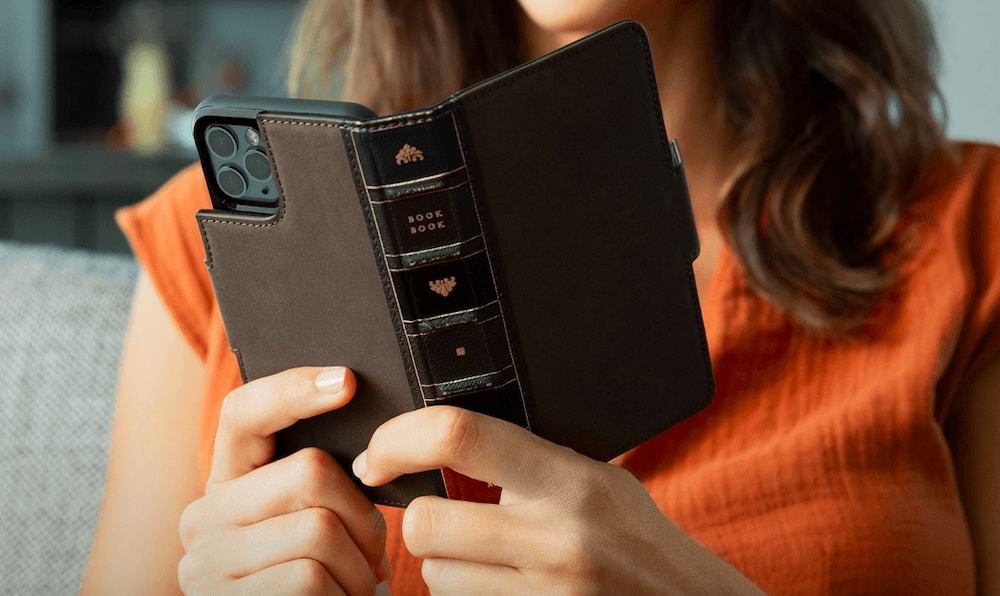 BookBook Vol.2
Want to turn your iPhone 11 into a small leatherbound book? You need Book Book, which shrouds your smartphone between the covers, includes a little Apple Card wallet as well as space for your other cards and features a bunch of protection to keep the thing safer. Your iPhone isn't just protected by the cover, it's slotted inside a hard protective magnetic shell while in the case, which you can remove when you choose to leave the book part at home. Web.
 Nimble's Bottle Case (from $35)
The company told me this is the world's first 100% recycled iPhone case. They are made from recycled plastic bottles and the company is donating 5% of revenue to organizations protecting ocean and marine life. You get a little credit card pocket, water resistance and a variety of different colors. The company also makes a range of recharging accessories. Web.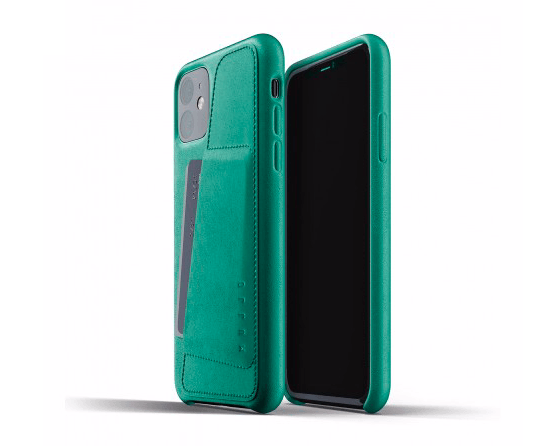 Mujjo's leather cases (c.$50)
Mujjo's cases are high-quality leather offerings that have become highly popular. The iPHone 11 series of cases are available with and without a little built-in wallet and are available in a range of colors, including rather fetching green leather. Web.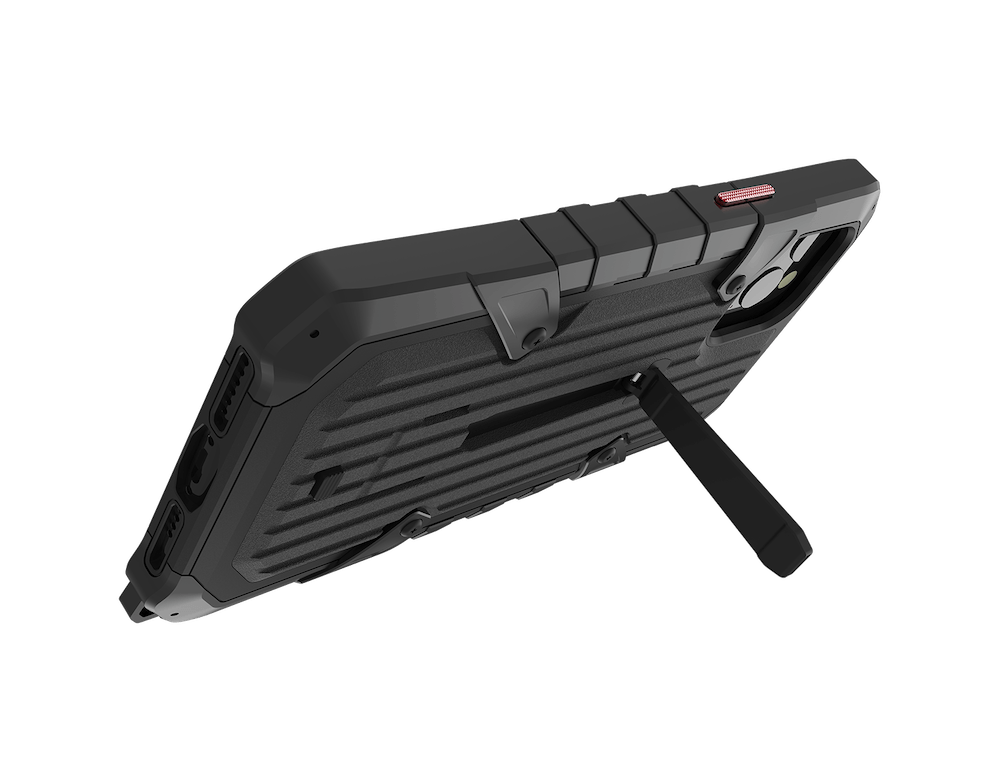 Element Case
Lots of people seem to like the unique cases offered comprising Element's X2 collection. They have cool names like BlackOps, Rally and Shadow and there are literally loads of unique designs to choose from.
Having said that, some of these are hideously expensive (Black Ops Elite costs $249), but they offer cutting edge protection, are made from advanced materials and are designed to make your iPhones tough, at the same time as bringing brilliant design touches. Web.
 Urban Armor Gear ($49)
UAG is offering the all new Civilian range of cases for iPhone 11, Pro and Pro Max. These are nice sleek cases manufactured at high quality with a hint of design and all the robust protection you expect from the company. Tactile buttons & easy access to touchscreen and ports, compatible with wireless charging and Apple Pay, the cases meet military drop-test standards (MIL STD 810G 516.6). Web.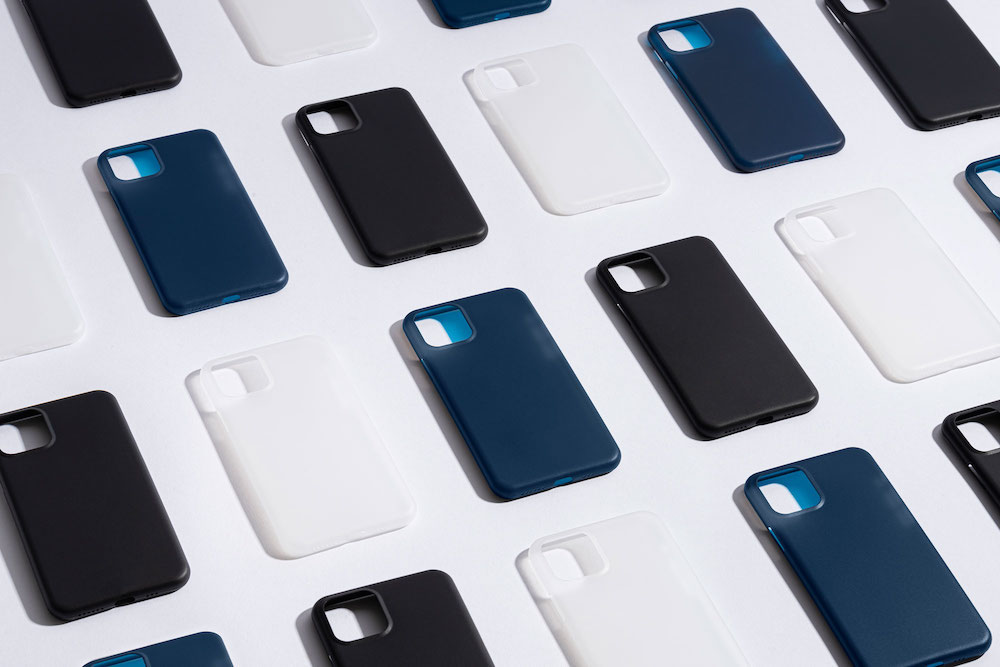 Totallee Case ($29)
Got a white iPhone 11 Pro and want to make it green? Or got a green one and want to celebrate the color (as well you may)? That's where Totallee's green iPhone 11 cases come in. These light (0.1 oz), thin (0.02") cases are available for iPhone 11 Pro and Pro Max.
Don't want green, don't worry – there's six other colors, leather and transparent options available, too. Web.
The Hex range ($99.95)
The new HEX cases look great. Available in a rage of colors, they consist of three separate components that can be used together or on their own – you get a hard shell protector lined with premium textiles, a flip case and a small credit card wallet, all of which can fit together securely. The polycarbonate hybrid case is inlaid with premium textiles and is made from high quality polycarbonate matched with tooled TPU impact bumpers and a .85mm 360 degree raised edge lip for drop and screen protection. And you can get them in camo, which I think is cool. Web.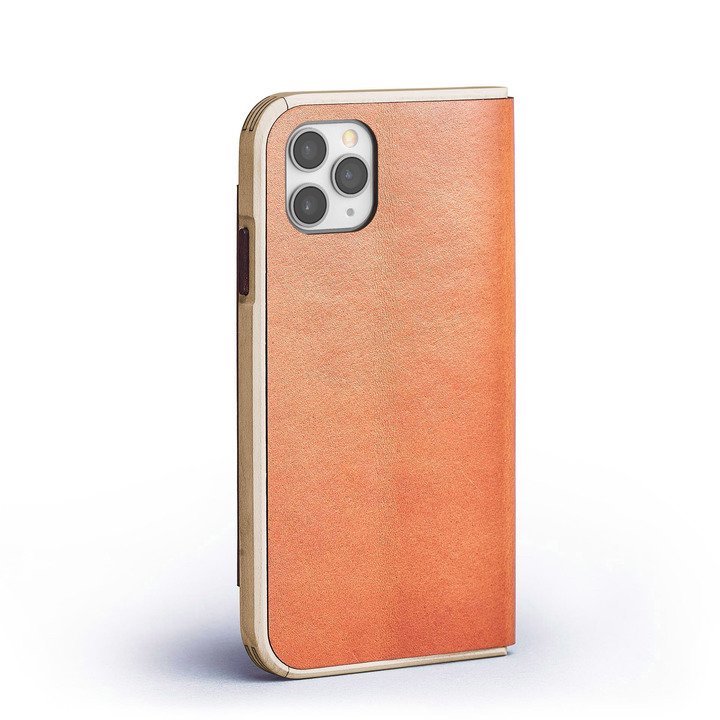 Wood you believe it? Grovemade (varies)
The iPhone cases from Grovemade are hand-finished classic wood and leather cases that complement the sleek design of the iPhone. There are three models, including the walnut and premium- vegetable tanned leather iPhone Wallet case ($130); the $100 hand-sanded walnut or maple with a seamless vegetable-tanned leather backplate iPone case and the minimalist all-wood iPhone bumper ($60). Web.
Waterfield Executive Leather case ($69)
With sumptuous full-grain cow or pebbled bison leather, each lined with soft Ultrasuede that protects and cleans the screen these hand-crafted cases are slim, neat and stylish.
They are available in black pebbled full-grain bison leather with camel-colored Ultrasuede liner or chocolate distressed full-grain cow leather with black Ultrasuede liner. The Ranger, Fused Suede and Crossbody cases are also available. Web.
 The LifeProof Flip ($59.99)
The LifeProof FLiP case has a wallet-inspired panel to discretely hold cards and cash on the back of the case and is a single-piece case with water- and stain-resistant. It is designed to slide easily into and out of pockets, and the magnetic bottom keeps the folio attached safely. You also get drop protection up to 6.6 feet. Web.
Smartish has introduced its new range of cases, with names like Dancing Queen, Gripzilla and Prop Tart. You can get all of them on Amazon today with prices starting from around $11.99, the company said.
WaterField's 11-series launch
WaterField Designsis back with its range of handcrafted cases for the iPhone 11, 11 Pro and 11 Pro Max. These include the Ranger holster-style case ($89), the Fused Suede Case ($29), and the Marqui Crossbody Pouch ($79).
Hitcase has introduced a large selection of cases for Apple's new iPhones.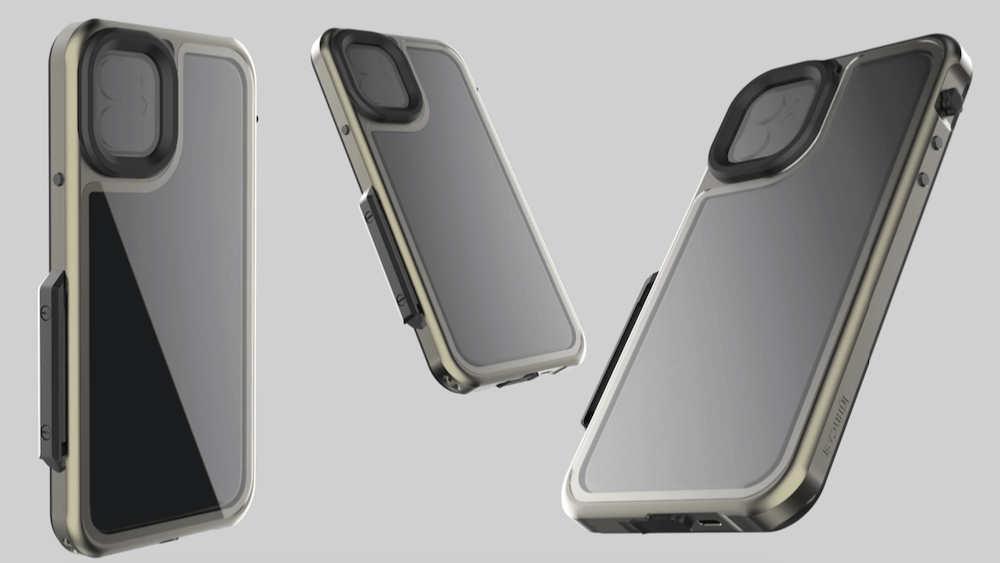 These include the Vision (Smart Glass Case), the silicon JEL, the leather and wood Ferra Woodside and upgrades to the company's existing Pro, Splash and Ferra cases. These cases provide varying degrees of protection and the company also sells a clip-on lens accessory for iPhoneographers.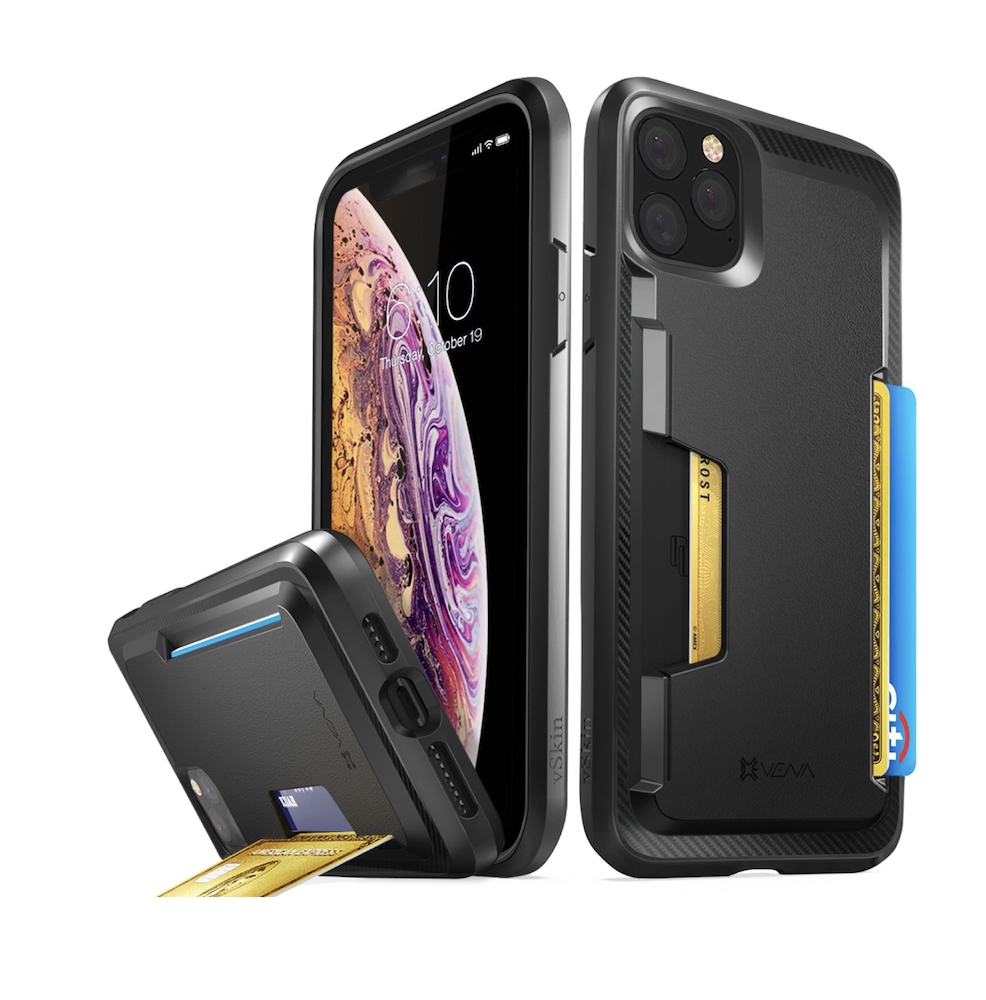 You're so Vena…
Vena has introduced a range of new cases, including an upgraded vSkin (pictured).
The company is also offering a new vArmor ($29.99) for the 6.5-inch iPhone 11 Pro Max, and vCommute cases ($39.99) in gold and grey for all three models in the range (5.8", 6.1" and 6.5").
The manufacturer also offers vSkin Retain and Melange cases. Take a look at the new designs here and check over on Amazon for launch offers.
Made it this far? I hope it was useful. Feel free to purchase any of the casesat the sites provided, or visit Amazon to look for them there as then I'll get a little affiliate commission to help me pay my server fees. Sometimes it's hard to put food on your family.
Please follow me on Twitter, or join me in the AppleHolic's bar & grill and Apple Discussions groups on MeWe.
Dear reader, this is just to let you know that as an Amazon Associate I earn from qualifying purchases.