How Can Apple Amaze People with Siri Speakers?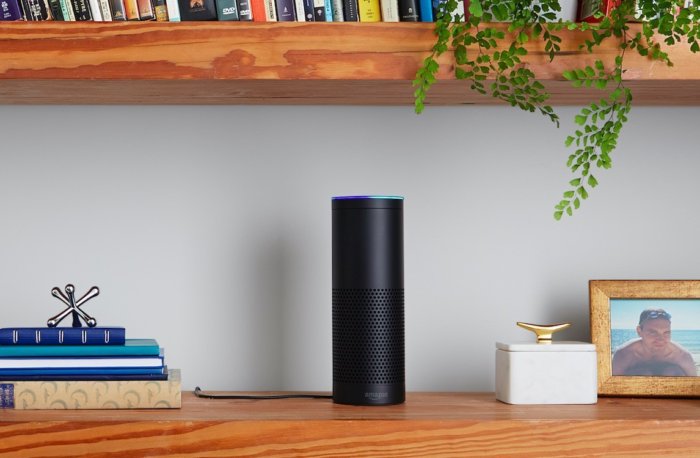 In a maxim that's woven deep inside Apple DNA, Steve Jobs once famously said: "You can't just ask customers what they want and then try to give that to them. By the time you get it built, they'll want something new."
Beyond the puck
The significance of this is clear: In order to "surprise and delight" customers, Apple needs to constantly try to get ahead of customer expectation. That's what it tries to do, and while it doesn't always reach that aim (Mac Pro?), this remains its aim.
The company seems to like to try to reach this goal through subtle tactics, too – the potential of its AirPod connected earbuds is only now beginning to be understood in terms of developing the next-generation computing interface. The market would probably not have understood the significance of this six months ago when AirPods were announced – today that significance is why they have a 98 percent customer approval rating.
So, how can the company exceed expectation with these mooted Siri speakers allegedly scheduled for introduction at WWDC 2017?
What will they do?
There are a few things such systems will inevitably do:
Enable you to interact with Siri
Let you control music, radio, podcasts
Act as an interface for your HomeKit devices
Deliver high-quality music playback
What could they do?
There are some things it might be nice for them to do
Provide state-of-the-art security – no recording of calls, children's voices, or accidental product ordering.
Be capable of intelligently reading to you – for example, a Siri speaker in the kitchen may be able to find a recipe online and read it to you step-by-step, sending you a shopping list before you begin, and providing smart timers every step of the way.
Be able to track a user as they walk through their home, playing music through whichever iOS-compatible connected device made sense. This could even mean music playback would transitionally begin in your car once you climbed inside.
Be capable of assembling weekly, daily, or monthly shopping lists, or even initiating product orders, based on spoken word statements like, "Remind me to get sugar".
Smart Siri
You have to anticipate high build quality and high quality music playback in these systems, but you also need to imagine them being able to do more than you might get when using another Apple device for the same task.
Siri underscores all of this.
At present, Siri is not contextual. That's annoying as it means you can't (for example) drill down into search results by asking Siri to refine its search within them; nor can Siri predict your needs that effectively.
That lack of contextual capability may be a big stumbling block to the success of a Siri speaker system, which is why I think it likely we'll see Siri develop contextual awareness (at least to some extent) by the time Apple ships these rumored systems.
Recipes and developers
Success will also be defined by how easy it is for third-party developers to create Siri Home compatible systems. Amazon already has an ecosystem of these for its Alexa speaker products. That company has also made it easy to create and train products to be compatible with its systems. With this in mind it's possible Apple's Workflow acquisition will be seen to feed into new capabilities to create complex automated routines that Siri can follow. It should be possible to rely on an instruction like, "Hey Siri, play my Laura Pergolizzi playlist, set the air conditioning to cool, switch on the lights in the front room and send a message to Clive to let them know I'll be there on time."
To make a smart speaker system that stands apart from the competition and also delights customers, it seems essential that Siri becomes smarter. This suggests that AI enhancements will be part of Apple's core message at WWDC 2017.
You have to think of these speakers as a spoke in the wheel of future computing interfaces – these are not shopping portals, or home audio replacements, these systems are steps toward building sentient homes. The reason creating an ecosystem like this takes time is because only a desperate tech firm wants to introduce a 21st Century remake of Demon Seed.
Dear reader, this is just to let you know that as an Amazon Associate I earn from qualifying purchases.