Are you using Leonardo DiCaprio's fantastic art recognition app?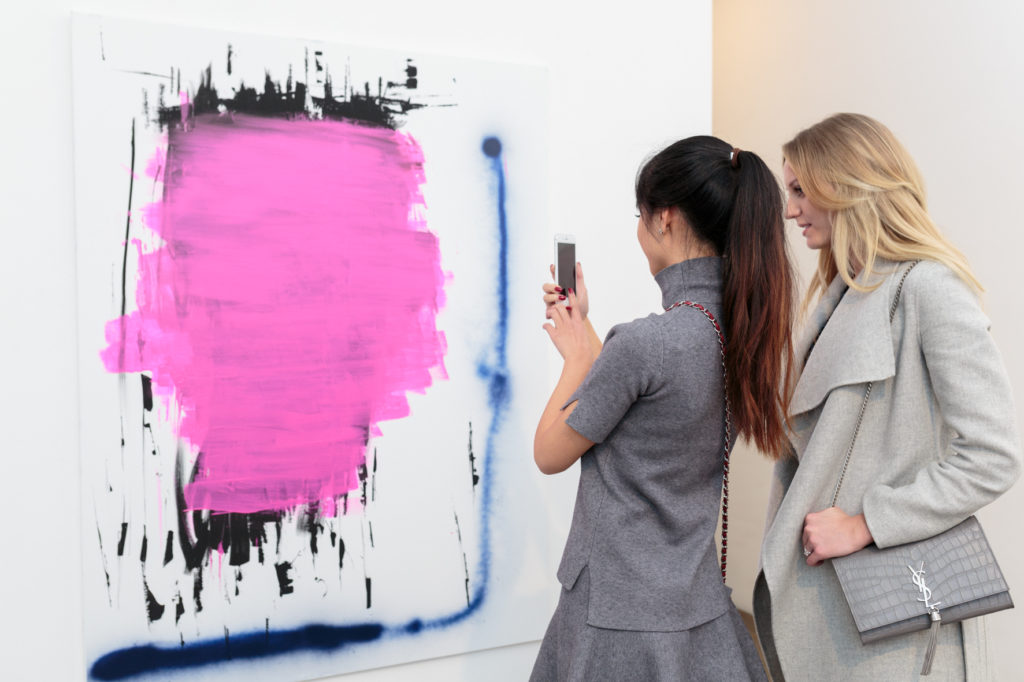 A friend of mine is a history of art student. She asked for help finding a solution that would be able to recognise art she comes across in her studies that isn't named in the text — a big problem for anyone trying to learn this kind of stuff. I did a little digging and came across this fantastic iPhone/Android app that is able to do exactly that. It's called Magnus, and I think it should be installed on every smartphone.
What is Magnus?
Magnus is a free app.
It works like Shazam for art.
You point your smartphone running the app at a piece of art — or direct it to a photo of the piece that you may possess on your device, or even a screenshot (edited to get rid of background clutter), ask the app to do its work, and — usually within a second or two — it will tell you everything you need to know to get started on learning more about that work.
The app relies on what it claims is "the world's largest database of contemporary art". This database includes information (including prices) from galleries, auctions, exhibitions, museums and art fairs, the company says. It covers over 20,000 galleries, museums, and auction houses around the world and its database consists of over 10 million images. Magnus is based in New York and was founded in 2013 by Magnus Resch.
It's the kind of app you'll carry on your phone along with Artsy and Artnet.
Why am I so interested in this app?
I really like this app.
The people behind the app seem focused on how this app can unlock art sales and enable more people to begin to explore art collecting. I think that's true, but I also see other opportunities.
I think it's the epitome of how next-generation augmented reality apps will augment our lives.
Think of it like this: using this app you should be able to look at an image sourced almost anywhere, and be able to find out everything about that image and its artist.
One step further, you should be able to learn about other artists, related artists, and even find places to visit, art auctions and any other relevant information you may need about the piece.
Add location data to the mix and you may even be able to get directions to other nearby examples of public art by the artist, or in the art period, or relevant to the history of the time. (Magnus includes a map that shows all art galleries and museums, including current shows and opening hours.)
[amazon_link asins='0714832472,0470099100,1465414355,0205873480,0810994429,0740768727,0134479270′ template='ProductCarousel' store='9to5ma-20′ marketplace='US' link_id='8c254701-62a1-11e8-9688-2f2c20e4a144′]
Of course, when you get to history, there's even the potential to use your iPhone or some other AR device to overlay images of wherever you happen to be with images of how that place looked at the time of the artwork being made.
What I'm trying to say is that this smart art app acts as a key with which it's possible to unlock a whole range of other — useful and interesting — AR experiences.
And it's big advantage? That's going to be the size of its database — and the relationships with galleries, museums, and so on. (Data unlocks it all. It's why you should fight to keep control of your own data).

Art is everything
It was only way back in February that Leonardo DiCaprio (whose work to defeat climate change denial I wholeheartedly support) invested in the app, joining its executive board.
"Visual art is a powerful tool for spreading ideas, memorializing history and bringing people together around a common purpose. I am proud to partner with Magnus as the app continues to educate people everywhere about the art around them," he said.
Some argue that appreciation for art, culture, diversity and emotional sensitivity are the kind of capabilities that show humans at their best.
Company founder, Magnus Resch says: "I believe that transparency is good for the art world. This will attract new collectors and give existing buyers a tool at their fingertips to enjoy art even more. And the best thing: it's free."
How to use Magnus
You don't have to be at an exhibition to use this app. If you come across an image — anywhere — that you think may be listed as a piece of art but don't know anything about it do this:
Take a screenshot, or import an image, of the app into your image library on your smartphone
Open Magnus and tap the big red button
In the next window, tap the button to the lower right
Now select the image you just added to your image library
Adjust the frame to cut out white walls
Tap Use
The image will upload and be analysed and you'll be told more about it in seconds.
I hope this app comes in useful to people.
Dear reader, this is just to let you know that as an Amazon Associate I earn from qualifying purchases.