Apple's Schoolwork app helps make learning personal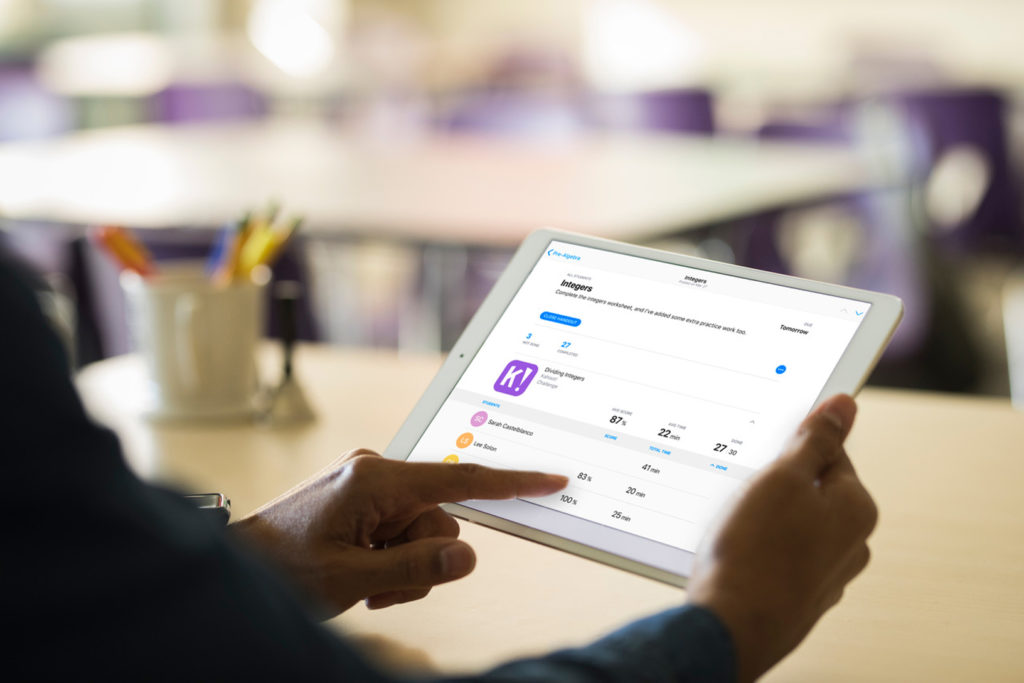 Apple has released its free Schoolwork app, originally announced during its Field Trip event in Chicago in spring 2018. The iPad-based solution aims to help teachers deliver personalized education that may then help improve educational achievement.
Personalized learning matters
Schoolwork is a clever marriage of technology and educational practise. While it's built on the predicate that Apple wants people to buy more iPads, it does seem to deliver tools teachers (and others) may want to use to boost learning.
Personalized education delivers results. In India, an intelligent tutoring system called Mindspark, which identities student weaknesses and provides them with tailored questions to help them learn, is delivering noteworthy improvementsin educational achievement.
Apple's decision to implement its own platform advantage around the aim of improving education therefore matches the current trend toward such educational experiences.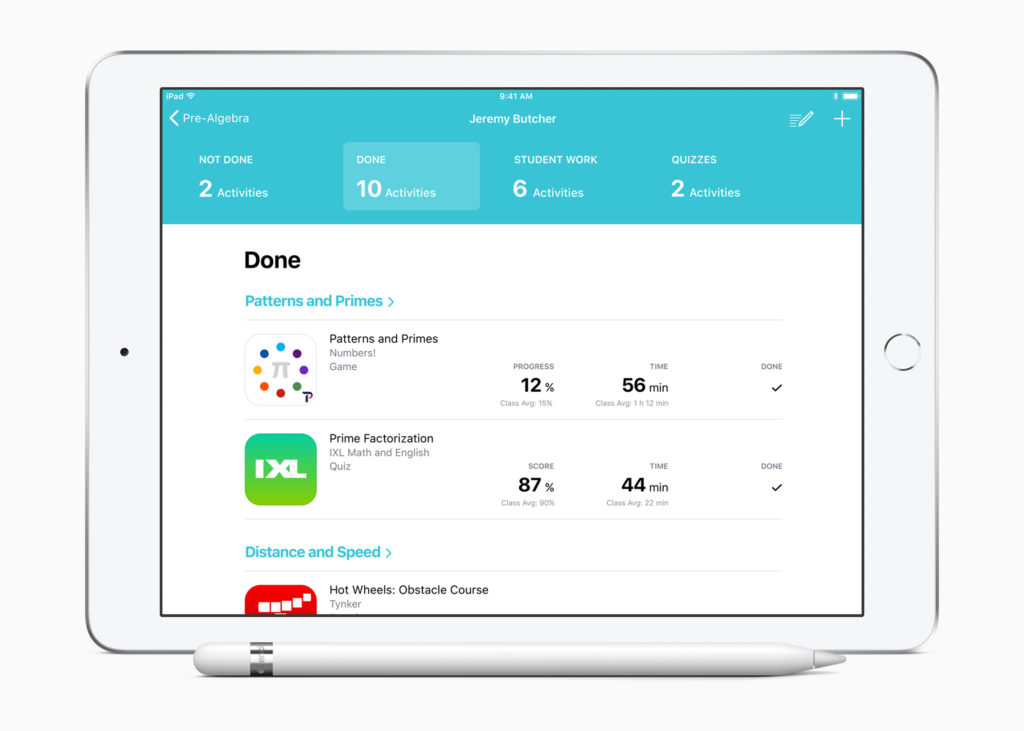 So, what is Schoolwork?
Schoolwork is an app teachers can use to handle tasks they spend so much time involved in, including:
The creation of assignments
One-to-one collaboration with students
Progress tracking and monitoring
Making good use of apps
Schoolwork is designed to work with Apple's other app, Classroom. The latter helps teachers keep students focused on a specific app or website and lets them view student screens during class, share documents with students, assign shared iPads and even reset a student's password.
Apple thinks the iPad in education tools, "Enhance the learning experience and help both educators and students get more out of the technology they use in the classroom every day." Which sounds nice.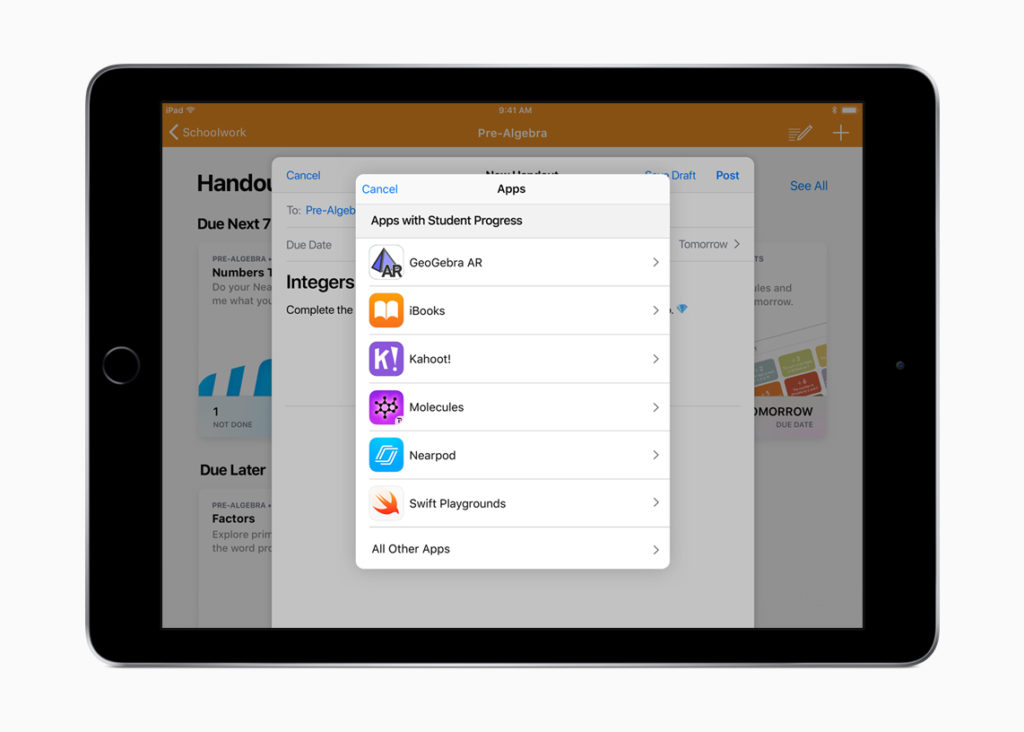 How do you use Schoolwork?
So, how do teachers make use of the app? Apple has developed the solution with some of the most critical educational tasks in mind.
Teachers can use the app to create and send announcements and assignments with almost any type of content, from web links to PDFs and documents, and even specific activities in apps.
[amazon_link asins='B01M4HQ95K,0415670209,B009K1RJY0,B07CPNZV3G' template='ProductCarousel' store='9to5ma-20′ marketplace='US' link_id='c785c7b0-7a17-11e8-886b-0109c4c5ec2a']
Within this they can assign specific activities within an app in order to guide students to a specific task.
Apple, naturally with apps in mind, has also made it possible to integrate third-party educational apps (Explain Everything, Tynker, GeoGebra and Kahoot! are mentioned) within these tasks.
What's really interesting is the built in performance and monitoring tools. Schoolwork can give teachers deep insights into individual student performance, which makes it much easier for them to build personalised learning solutions and figure out where students may need support.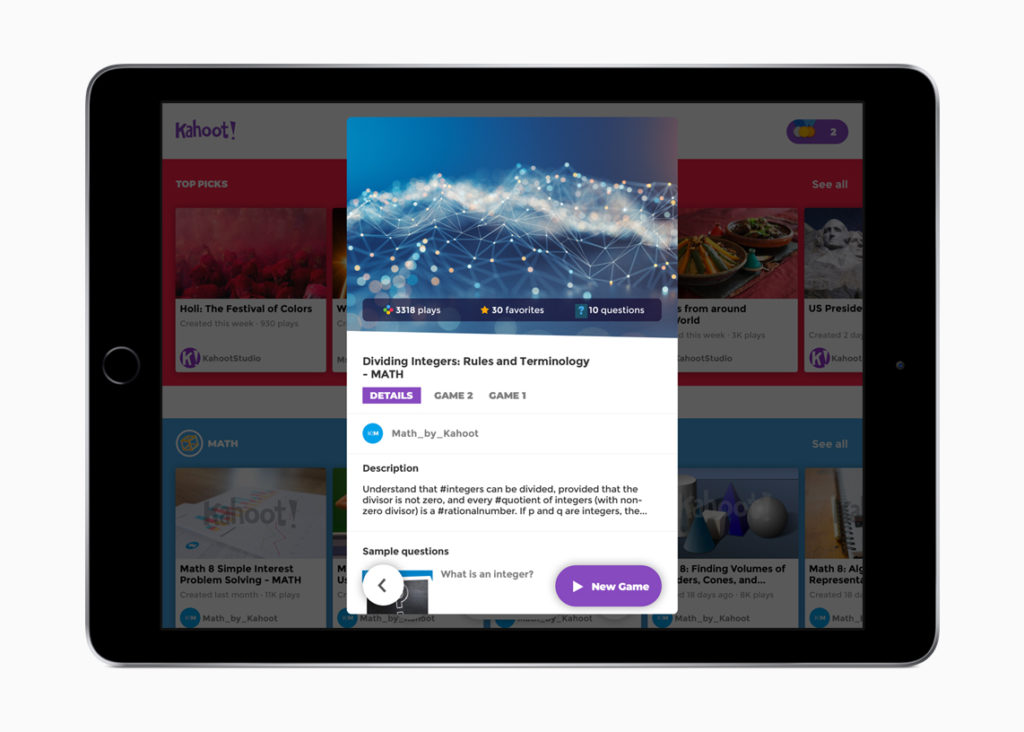 Teachers can also take a look at snapshots of class performance and can check on an individual student's progress across activities, As with every Apple product, privacy and security features are built in so schools get to create, own and control the accounts used by their students and decide when student progress information is shared.
You can find more information on Apple's tools for teachers here.
Dear reader, this is just to let you know that as an Amazon Associate I earn from qualifying purchases.