Apple lets you Take the Mickey (Mouse) with Clips Update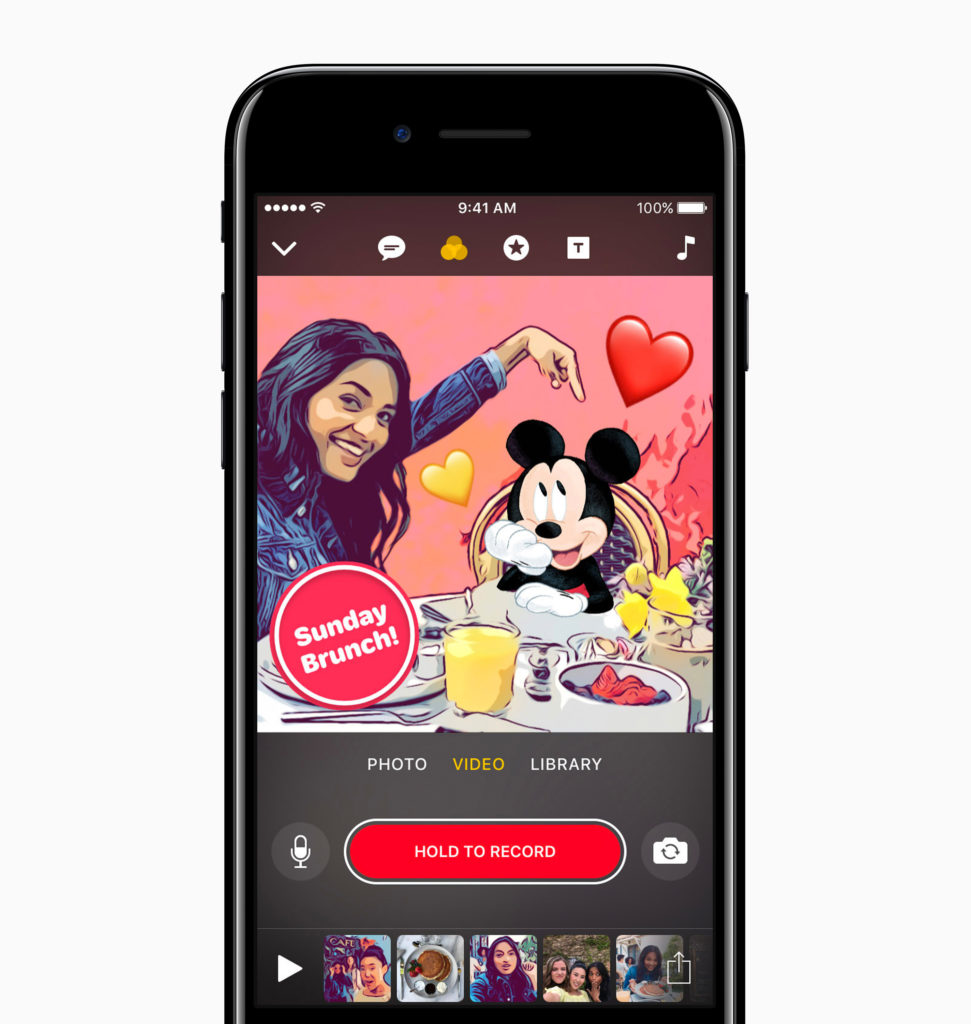 You can now add classic Disney and Pixar characters to your Clips videos as Apple has updated the app with a new versions featuring a range of animations.
These include animated overlays of Mickey Mouse, Minnie Mouse, Donald Duck and Daisy Duck as well as characters from Pixar's Toy Story and Inside Out.
These are just some of "dozens of new graphic overlays and posters, plus usability improvements that make it even easier to turn video clips and photos into fun, expressive videos on iPhone and iPad."
The update brings 10 new overlays and 12 dramatic posters with customizable animated text. "From glistening water to slow motion billowing smoke and 3-D pop-up art, the new poster designs bring more versatility to iOS video creation," says the Clips PR.
What I think is interesting is how by introducing Clips I think Apple is preparing the ground for tools designed to fully exploit the potential of its newly-chosen image format, HEIF. Given the format can capture so much information, it makes sense to me that Apple will begin a stalking horse development strategy to create tools that might truly take advantage of the different elements contained within an HEIF file.
Does it not make sense to imagine a very simple and probably quite limited ClipsAR solution in the year ahead? I think it might. Imagine that. Sending your friends clips that let them be where you are.
It's possible I guess.
Or perhaps it's just Disney. Though I do not think (in the fullness of time) we will see Clips as a Mickey Mouse project.
Dear reader, this is just to let you know that as an Amazon Associate I earn from qualifying purchases.