Apple Europe VP on privacy, the environment and COVID-19 recovery
Apple VP European Operations, Cathy Kearney, appeared at the European Business Summit on November 17 to discuss Apple, Europe, privacy, the environment and more. She took part in the event to recognize Apple's 40-year history in Cork, Ireland. What follows is everything Kearney, herself a 30-year Apple veteran, had to say:
On Apple, Ireland and Cork
"During the 80s and early 90s, we were primarily a manufacturing facility. But over the years, and through some ups and downs, we've grown to be much more than that. Cork is not just a site, it's a centre, a hub, we serve customers around the world. Our work touches many aspects of our business, logistics, finance, sales, customer care, and much more. And we're still expanding.
"For me, this makes our work exciting, it makes our work meaningful, and so does the remarkably talented group of people I get to work with every day, our offices in Cork, a wonderfully diverse and multicultural our employees represent more than 90 countries from across the European Union and around the world."
On Europe
"I'm excited about the path ahead for our European operations. I'm proudly from Ireland, which means I'm proudly European. In the last four decades, we've not only deepened our roots in Ireland, but also increased our presence in Europe considerably. Today, we have over 25,000 employees across Europe, Apple is proud to contribute to the European economy as an engine of opportunity and growth.
"We support over 1.8 million European jobs, an increase of 25% since 2016. And over the last five years, we've spent more than 65 billion Euros with thousands of suppliers and partners across Europe. Last year alone, our spending here grew 15%."
On shared values
"The reason we've invested in Europe so much is not only because of its important as a market, or as a centre of innovation. There's another reason, our shared values. And it's those values that I want to talk about today:
"Values like protecting our planet, defending the right to privacy, education as essential to opportunity and making technology trusted, useful and responsible. Apple shares these core principles deeply with European citizens and institutions. I firmly believe that our shared success owes a great deal to these shared beliefs, to the fact that they define our operations, our products, everything we do as a company, we are proud to be part of the European family."
On COVID-19
"And when you're a family, that means you pull together, even and especially during a crisis, like the one we're facing now. You don't need me to tell you how much our world has changed. We're all living in it. So many have lost loved ones, lost their livelihoods and lost the kind of human connections you can only get face to face.
"Children are adapting to learning from home while parents adapt to the disruptions of our new world. After all these months, the way forward is still uncertain.
"At Apple, we've seen the pandemic as a call to action.
"Our first order of business when the pandemic (hit?) was making sure we did everything we could to keep our employees, customers and communities safe.
"We feel a deep social responsibility to help combat COVID-19. Our teams have designed and ship millions of face shields for medical workers here in Europe to source millions of face marks masks for doctors, nurses and patients on the front lines. And we continue to work closely and directly with many governments across Europe on COVID-19 exposure notification.
"Technology, of course, is an essential part of the solution."
On the App Store's half billion visitors per week
"As we work to contain the virus, everyone at this summit is also reckoning with Europe's economic challenges. rebooting the economy in a strong and sustainable way is a vital challenge that most businesses and governments must meet together. We at Apple are determined to do our part.
"Our greatest opportunity to help drive the recovery is we believe our app store. The App Store is already an important platform for innovation and job creation in Europe. And we feel confident there is considerably more we can do.
"We created the App Store to be a safe and trusted place for customers to discover and download apps and to provide a great business opportunity for developers.
"Indeed, since we launched the App Store just 12 years ago, it has become a powerful engine of economic growth in Europe. helping developers here realise their dreams. Today, the App Store is visited by half a billion people each week across 175 countries.
"We have teams across Europe in constant communication with developers and partners to help them succeed on the App Store. businesses such as Supercell, zalando, and booking.com have used the App Store to grow. And we're committed to continuing to give all developers the opportunity to become global leaders.
"A recent study conducted by independent economists found that the App Store facilitated 50 billion euros in Billings and sales in Europe during 2019. Alone, and more than 500 billion euros in commerce worldwide.
"Most of that commerce does not involve Apple and accrues solely to third party developers and businesses of all sizes. The app store has now created over 1.6 million jobs across Europe. And this trend has even continued during the pandemic."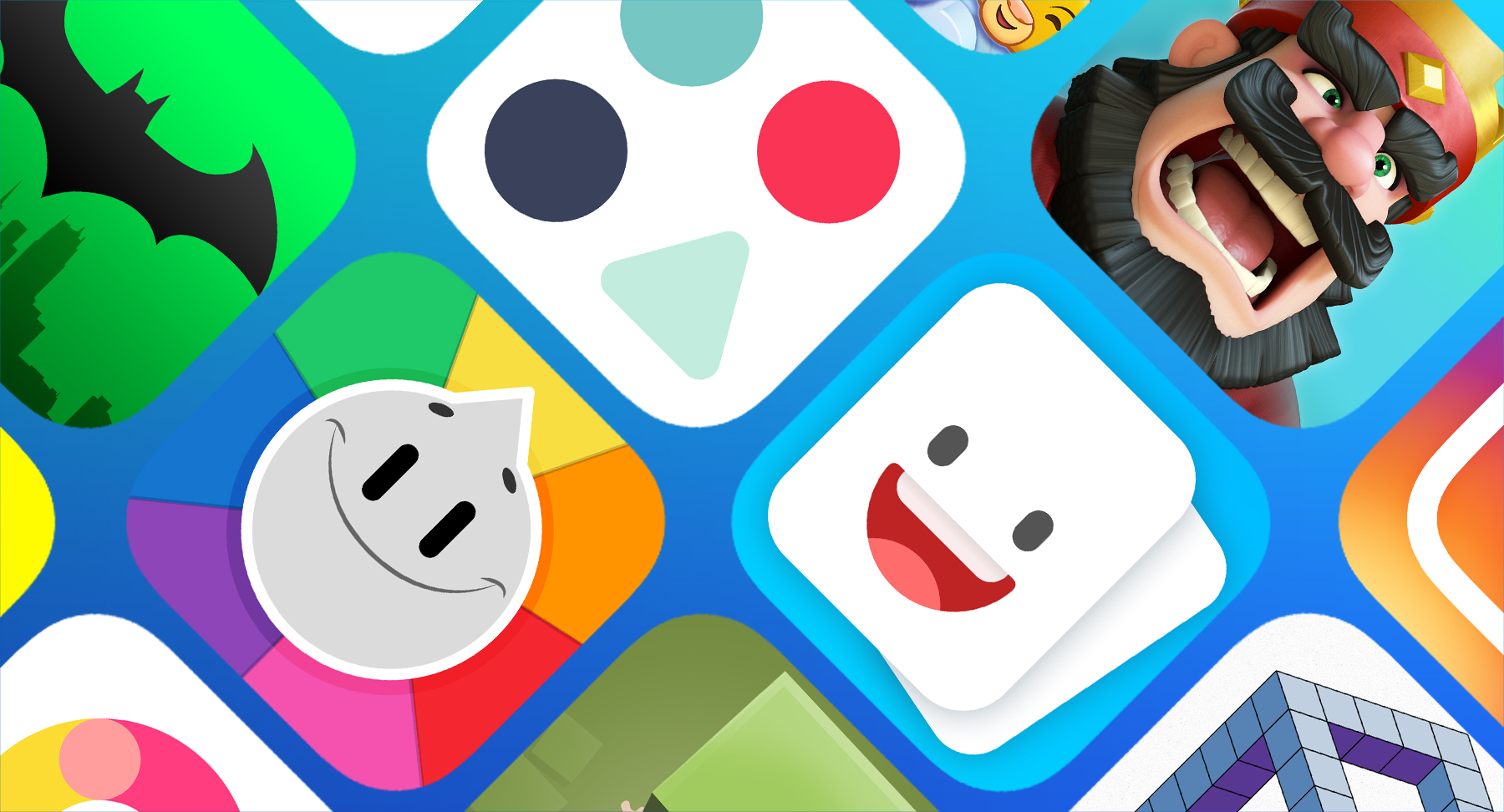 On the App economy
"App economy jobs in Europe continued growing over the last year. Why do we talk about an app economy? Because the entrepreneurial energy and economic benefits are widespread.
"They extend from the thousands of small developers who are able to bring their innovative ideas to life to a global audience, to the thousands of businesses that rely on these innovations to increase their own productivity to the millions of consumers that use them every day to improve their lives.
"The competitive and dynamic app economy is bringing jobs, ideas and solutions to Europe. "And there's more we can do together.
"Ultimately, the App Store is the manifestation of the goals we share with European leaders and citizens. It fosters innovation and growth through safe, responsible, trusted technology. "Technology that respects the environment and empowers our consumers."
On education
"To continue to grow this dynamic market, foster innovation and create highly skilled jobs in Europe. It is also paramount that we continue to invest in education, especially in challenging times. Our future depends on ensuring all students have access to the best educational opportunities.
"At Apple, we've developed free curricular, called everyone can code and everyone can create that allows students of all ages and backgrounds to infuse technology with their creativity. Here in Europe and around the world, universities and vocational programmes are using our Developing Swift curriculum, which offers opportunities to students to build apps and prepare for careers in software development and information technology. "Education is the great equaliser, so I'm proud that it's a core value for us at Apple. And I'm very pleased that we're already partnering with the EU on initiatives like EU code week to provide free coding courses in all our stores across the region."
On privacy and GDPR
"Our core value of safeguarding privacy is also central to our work.
"We believe privacy is a fundamental human right.
"Apple devices are important to so many parts of our customers lives. What they share from these experiences and who they share it with should be up to them.
"We welcome the transformative work towards privacy and data protection achieved in the GDPR. And Apple has chosen to apply this as a global standard. Our customers in the US enjoy the same level of data protection as our customers in the EU.
"We believe it's important to participate in the debate as policymakers consider how best to ensure important values like privacy are secured in the future. At the end of the day, we all share the goal of making technology safer, more accessible, and more trustworthy for all Europeans.
"As a European, I believe we have an opportunity to lead here.
"I know I speak for my colleagues at Apple when I say we want to be part of that change towards a digital economy, one that is respectful of privacy, and acts with a deep sense of responsibility. At Apple, we take responsibility for everything we make. Teams across the company come together to discuss and review how our products will be used.; the ethics of the technology; potential consequences, and potential knock-on effects three or four steps down the line."
On the environment
"Our commitment to the environment also reflects our deep sense of responsibility. That commitment is central to everything we do. As we take action, we hope others will follow.
I'm proud that we've always supported the goals of the Paris Climate accord. Our offices, our stores, and our data centres run on 100% renewable energy. Our operations and business travel are entirely carbon neutral. And we set an ambitious goal for 2030 for our entire supply chain and product usage to be carbon neutral too, so that every Apple device on the planet will have zero carbon impact.
"To meet that goal, we're supporting clean energy efforts directly. For example, in Denmark, we're investing in the construction of two of the world's largest onshore wind turbines. These turbines will serve as a source of clean renewable energy for the local community, as well as for Apple's data centre in Viberg.
"We're also helping our manufacturing partners including many in Europe, transition to 100% renewable energy. And we've told those that are holding out that we won't wait much longer. We plan to work with partners that share our environmental mission.
And we're doing more with less, making packaging smaller and lighter, and taking steps towards sourcing 100%, recycled and renewable materials across all of our products and packaging.
"Making does not have to mean taking from our planet.
"And we're using our resources and innovation to prove that.
"Our hope is that the rest of the industry will soon follow."
On values
"Values drive our business and strengthen our bond with the people of Europe. Our commitment to these values and to Europe itself is steadfast and central to our mission.
So, today at Apple, we're doing more than celebrating our history here in Europe. We are looking forward to our future here. One that across all our operations will employ more Europeans support and stimulate more European businesses and support more communities across the continent."
On Apple's commitment to Europe
"You can count on Apple to continue to invest across the entire region, and to do so in ways that promote privacy, education, diversity and sustainability in this new digital age.
A couple of weeks ago, my favourite poet Seamus Heaney, received some renewed attention when he was quoted by America's new leader. Today I'm reminded of a line from that same poem, "Believe" Heaney instructs us, "That our farther shore is reachable from here."
On recovery
"During this time of great global difficulty, we can and must believe in recovery. At Apple we have full faith and confidence that working together Europe can and will reach that further shore."
Please follow me on Twitter, or join me in the AppleHolic's bar & grill and Apple Discussions groups on MeWe.
Dear reader, this is just to let you know that as an Amazon Associate I earn from qualifying purchases.