Android makers seem to think 'users want' Apple's iPhone X
While absent from the show, Apple once again set the scene for Mobile World Congress 18, which was packed with phones carrying top-mounted "notches" in low budget homage to iPhone X. And Android makers seem ready to admit that.
Fast followers all
During a media briefing ahead of the launch of the Asus Zenfone 5, company head of marketing, Marcel Compos, noted the prominent notch in the design of the new Android device, and didn't pull his punches:
"Some people will say it's copying Apple," he said, "but we cannot get away from what users want. You have to follow the trends."
Not that the notch does too much, it supports a face unlock system, sure, but Asus is making no big claims that it's sophisticated. It has a camera, some claims around AI and other gubbins, but it really isn't an iPhone.
Asus CEO Jerry Shen tried to stress one difference, "Our price will be very affordable and attractive and for everyone to enjoy compared to the fruit company," he said. Are people really that cheap?
Notch for sale
If you are in the market for a low-cost, non-iphone, looks like an iPhone X, but isn't, Asus isn't the only maker at MWC with a notch for sale. Spanish Android site, Xataka, spent quality time prowling the show floor at MWC to identify at least eleven Android devices, each one equipped with some form of notch.
One company, Oukitel, was even telling peole on the show floor that it was the first to mimic the iPhone design. You can pick up its imitation on Amazon for $200, though I dread to think what kind of user experience you can expect.
The Android makers aren't the only ones who want in on Apple's vision for the next decade of the smartphone. Even Google wants a slice, it allegedly intends making changes to Android that will improve support for devices equipped with a notch.
Here are just a few of the notches for sale. I've no idea if any Google 'notch love' update will ever ship to these devices, though:

'Quite similar' (LOL)
Perhaps the most blatant iPhone X imitation at MWC was spotted by Mike Murphy.
This is made by a company called Blackview and "even appears to re-skin Android to make it look like iOS," he wrote, noting that "no one seemed to want to tell me anything about it".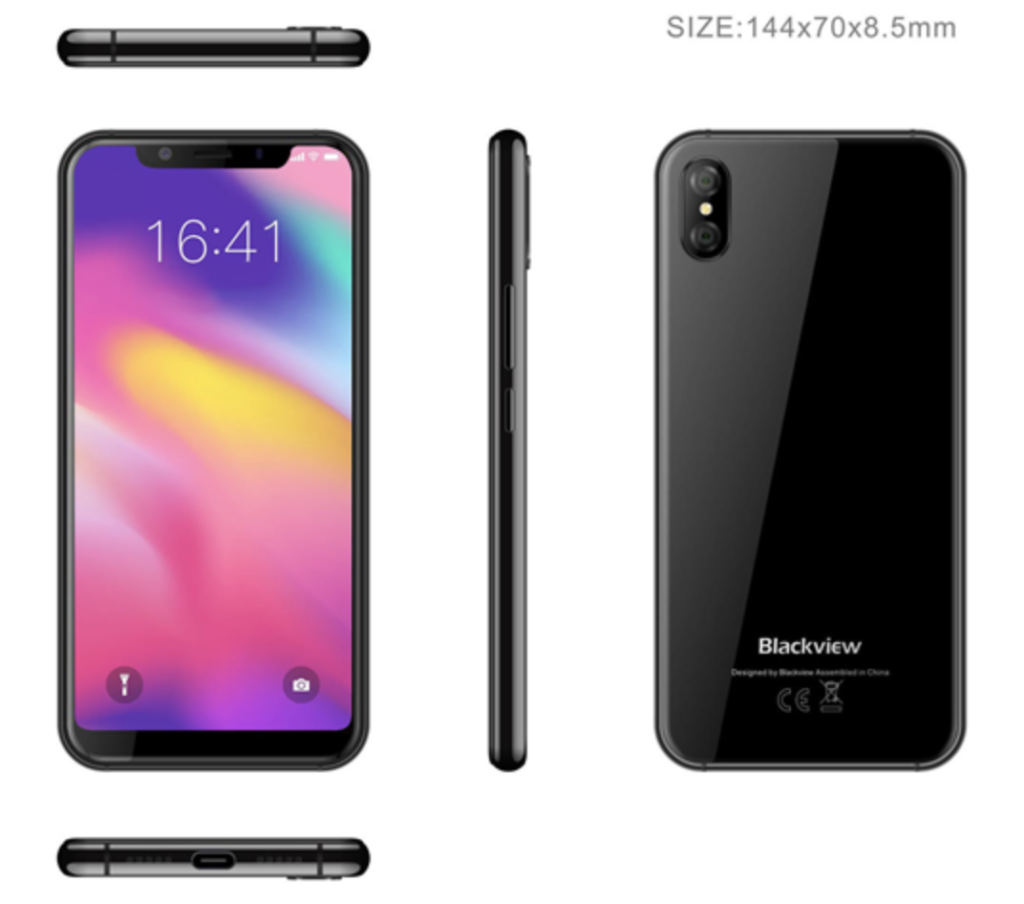 Hardly surprising – here's a picture that seems to come from the Blackview website, which adds, with what might be a touch of ironic understatement:
"There is no denying that the Blackview's new product  is quite similar with iPhone X."
They look the same, certainly, but even the best of the iPhone competitors really, really don't come anywhere near the performance of Apple's iPhone.
The big conclusion must surely be that if Apple wanted to define the next generation of smartphones, then it is off to a good start. I'll guess that's why it made it to number one in Fast Company's 'Most Innovative' lists, even as Google fell out of the top 50. Just a shame it's not easier to protect design patents.
Dear reader, this is just to let you know that as an Amazon Associate I earn from qualifying purchases.