We all Need an iPhone Case that does this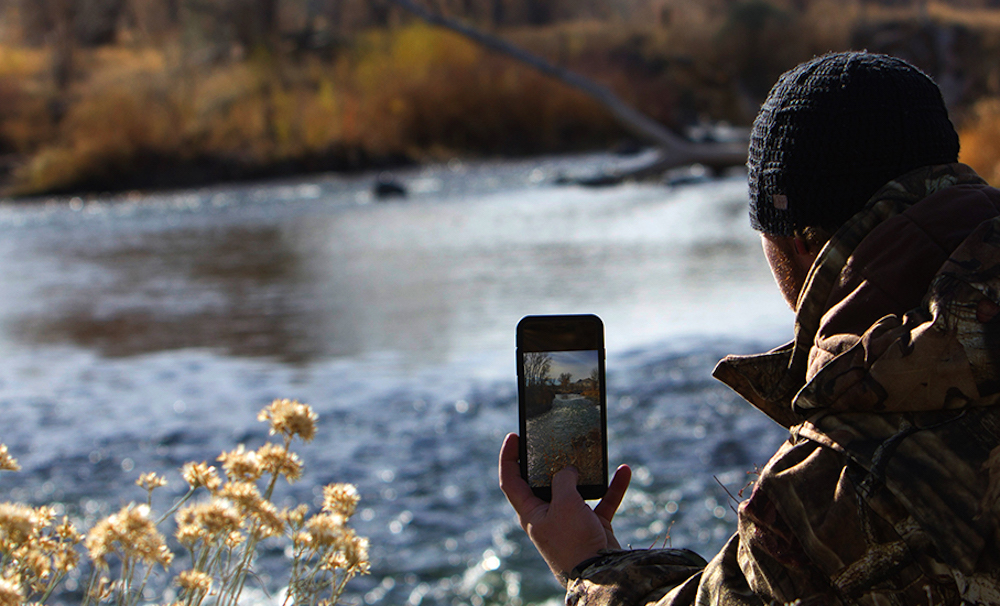 This is a plug. Not for money. Not for anything really, but just because I like it: I think anybody who wants to use their iPhone on the move may need to invest in a system like the iPowerUp Fusion Solar Power Case.
Why?
Because it keeps your iPhone safe while also charging up its battery with the clean and free power of solar energy. The solar panels unfold from the case, and you can keep an eye on how the charge is running using the built-in digital meter for real time solar charging results. This means you'll be able to stay connected even after the power grids shut down, so long as you can find a little sunshine. (You can also charge up the batteries using AC/DC, or USB power.)
The manufacturer explains that the 2,500mAh battery inside the case provides enough energy to power your iPhone at least once, with integrated solar panels that will harvest up to 500 mA's of power per hour when in direct sunlight. They promise you'll get four hours talk time for one hour in the sun.
Give me sunshine
Now, I don't know how effective these panels are when it comes to harvesting power in low light conditions – but the meter means you can at least see how much power you are harvesting (if any).
In future, of course, as new and sophisticated solar power panels enter the lower end personal tech food chain I think we'll see solutions like this that let you gather power on even the greyest day – that's inevitable.
[amazon_link asins='B0752TQ5Y7′ template='ProductCarousel' store='9to5ma-20′ marketplace='US' link_id='087081a2-d889-11e8-9636-1ff7e7f02563′]
The good thing about climate change fighting technologies like these is that as the biggest firms invest in things like 100 percent renewable energies, they boost the business of solar power tech development. That's good news as it means the panel tech consumers like you and I can access will improve. It also means we have a chance to save the planet despite what the orange lunatic and his cronies are doing.
As a case, the system also has a lot to recommend it, including ports for everything, rubber rims to add a little 'bounce', and protective buttons. It is a little expensive at $119, but I guess you get to make that cash back on energy supply and convenience. More info.
Dear reader, this is just to let you know that as an Amazon Associate I earn from qualifying purchases.