Watch: Apple's Cool Apple Watch Emmy ad
This is the captivating little Apple Watch ad the company screened during the Emmy Awards. I do try to be resistant to advertising, but this is ad is quite special, featuring as it does the skateboarding skills of Kilian Martin. Hope you enjoy it!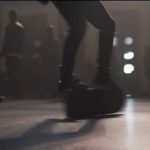 Dear reader, this is just to let you know that as an Amazon Associate I earn from qualifying purchases.