UK Labour Leader Just Gained His Own iOS Game, Corbyn's Run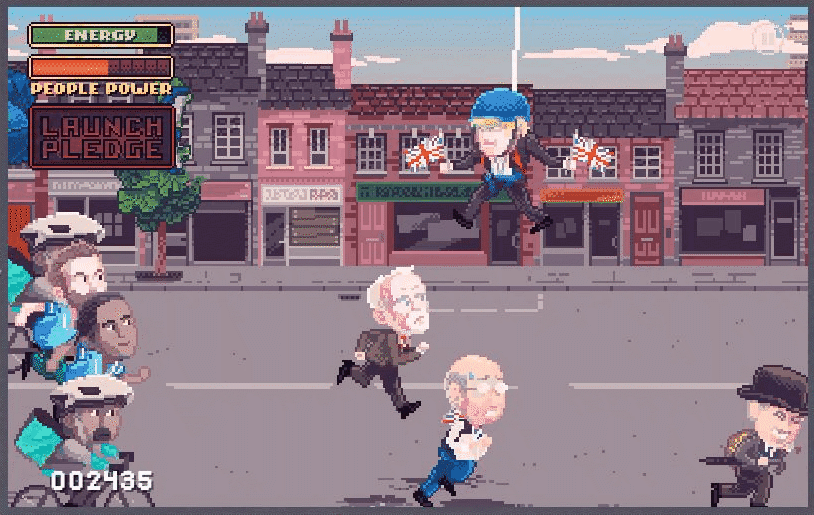 Readers outside of the UK may not be aware that the country is entering the last week of an important election campaign, but only one of the Tory/Labour leaders has their own iOS and Android game, and it's called Corbyn's Run. It's a classic low-res arcade style title.
The game was created by 9 game designers who call themselves, Games for the Many. It showed former Labour Party leader Jeremy Corbyn engaging in a fast-paced street fight to take money back from tax dodgers and tory MPs. During the game he comes under attack by a range of opposition big names, including the ghost of Margaret Thatcher, and Boris Johnson.
When you complete a level you can activate a Labour Party manifesto promise and watch a bunch of people who will benefit if those pledges become action join Corbyn on his run.
The veteran progressive MP also takes on current UK tory party leader, Theresa May as she rides a bus with the word 'Lies' on it. That's a reference to a famous never kept promise to pump money into the UK health service, I think.
Labour's Shadow Chancellor, John McDonnell said: "Great initiative from Labour supporters. The Tories may own the media but it's the people whose creativity will win."
You don't need an iOS device to play the game, you can also play it online using a browser or download it for your Android device.
Dear reader, this is just to let you know that as an Amazon Associate I earn from qualifying purchases.