This is What Social Media Was Thinking During the Apple Event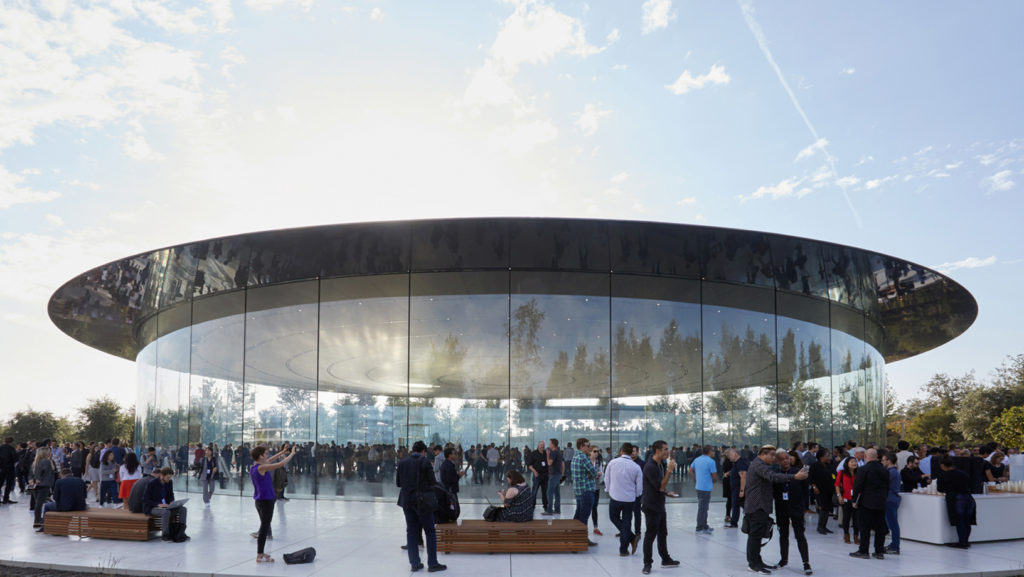 Did you wonder what people on social media were thinking during Apple's iPhone announcement?
Positive noise
It turns out that the only thing being talked about more online than the Apple launch is Hurrican Irma, and that Apple generated almost four times as much interest as Samung's recently announced Note 8.
Talkwalker says the social intelligence it gathered between 1:00 p.m. and 3:00 p.m. ET on September 12 (when the event took place) showed public sentiment is 61 percent positive and 39 percent negative.
These insights come from Talkwalker. They say that – no matter what you happen to read in the echo chamber – Apple's announcements chimed a positive note among members of the public, at least, the ones who happened to be online at the time.
(Talkwalker's social intelligence platform monitors and analyzes online conversations on social networks, news websites, blogs, forums and more, in over 187 languages. Its 1,500 servers process posts from 150 million websites every day.)
They also found the #AppleEvent tag used 557.8k times.
Conversations around the iPhone X have already generated twice the buzz generated by the launch of the Samsung Note 8, 256k mentions for Samsung Note 8 compared to  957k mentions of iPhone X on day one of the launch.
The detail
What are people most enthusiastic about? The iPhone of course, but Apple Watch hasn't yet resonated to anything like that extent.
The data:
iPhone 8 75.1% Positive / 24.9% Negative
Apple TV 86.7% Positive / 13.3% Negative
Apple Watch 34% Positive / 66% Negative  (mainly due to battery life concerns).
Before the event, social hype about the new iphone focused on Facial Recognition (17.3k results), Cost (13.8k), Display (9k), Camera (5.4k) and Wireless Charging (3.5K)
What happened after the launch?
The most discussed products were:
iPhone X 590.8k
iPhone 8 526.7k
Apple Watch 186.5k
Apple TV 83.7k
Apple Retail Store 15.2k
And the most discussed topics included
Face ID 50.3k, Display 47.5k, Camera 28.6k, Bionic Chip 26.k, Wireless Charging 21.5k, Cost 18.5k, the Home Button 17.2k, AR 16.6k, Battery life 3.5k and Animoji 2.2k
One of the top Tweets the company identified was this one
So how does facial recognition on iPhone X work for twins?

— Lecrae (@lecrae) September 12, 2017
Though its figures showed that tens of thousands of people saw this one.
The iPhone 8 now has glass on the back. Now I can shatter my screen on BOTH sides and stare into my reflection with disappointment twice

— Gabby (@c_gabby14) September 12, 2017
Apple will likely be reassured by the fact that its iPhone X launch generated four times the interest of Samsung's.
I thought this was all a little interesting. Perhaps you do, too.
Dear reader, this is just to let you know that as an Amazon Associate I earn from qualifying purchases.