These are the Best Apple watchOS 4 Improvements We Know About so Far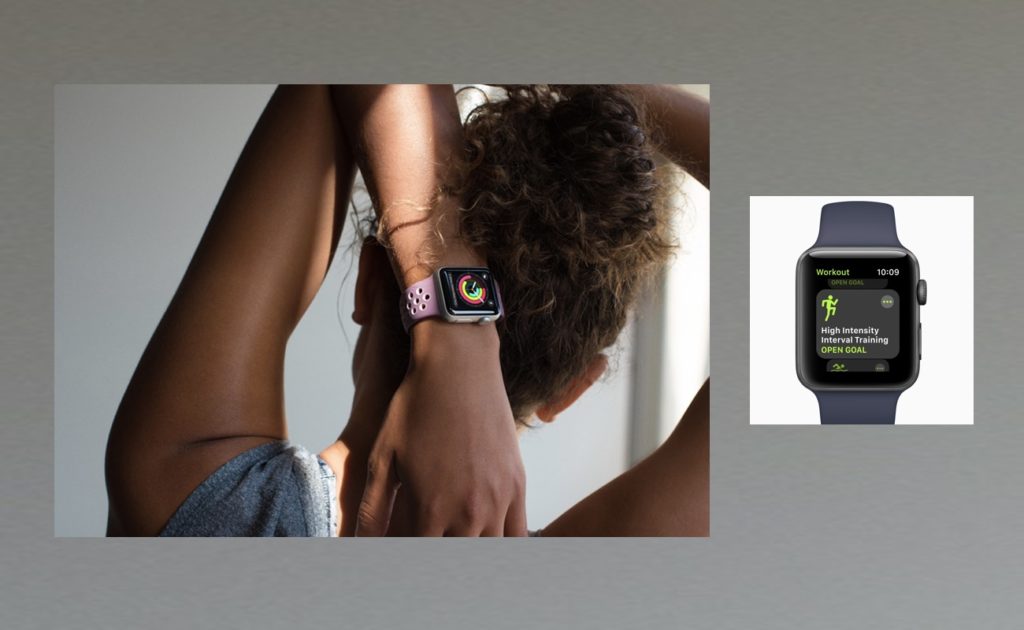 We enjoyed a relatively brief glimpse at what Apple is working on in watchOS 4.0 at WWDC, which the company claims will be faster and more responsive than before. You'll also find many more uses for the Digital Crown than before — it really comes into its own in this release.
Here's what we know so far:
Under the Hood
One of the biggest improvements you'll find in watch OS 4 is something you can't see. Apple has allowed third-party apps to run on the device since watchOS 2, but in 4 it has done something super-smart. Now, rather than having all these apps running separately on the device, Apple will combine each installed app's code and interface elements into a single process. This means that when you use your watch you'll find apps to much smoother, much more responsive, and faster than ever before. No code left behind.
Siri Face
Siri is much smarter in watchOS 4. You'll also find it woven inside of many parts of the device. One good example: Apple's developed an intelligent watch face that displays personal information it picks up using machine learning.
"With each raise of the wrist, the information on the display dynamically updates based on the time of day, daily routines and pertinent data from apps such as Activity, Alarms, Breathe, Calendar, Maps, Reminders and Wallet, as well as headlines from the new Apple News app for Apple Watch," Apple explains.
Watch Faces
Annoyingly, Apple still hasn't created a Watch Faces store, though it has introduced a couple of new ones, including Kaleidoscope, and new Toy Story faces. Both are more animated than you're used to, suggesting the company's continued focus on stretching the limits of the built-in chip.
Activity & Workout
Improvements here include personalised notifications, smart coaching (which offers monthly challenges based on what the device learns about you), new workouts (including High Intensity Interval Training) and – perhaps most interesting – two-way data sharing with third-party gym equipment. The latter means all your exercises will now be picked up by your watch.
Music Redesigned
The Music app on your Watch now boasts much better album art, and machine intelligence which tries to predict what you want to listen to. You can also put multiple playlists on your watch, for workout and commuting, for example.
Apple Music Hits
watchOS 4.0 syncs with the New Music Mix, Favorites Mix, and most listened to music in Apple Music. You'll also find Apple's own music playlists sync.
Dock Interface Improved
The Dock has been improved a lot. Apps are now listed vertically and you can scroll through them using the Digital Crown, which also lets you scroll through your recent apps. You can also switch to a Favorites view in the Watch app on iPhone.
Peer-to-peer Apple Pay
You can pay and receive cash using Apple Pay on your wrist.
Light Load
Many of us already use the Flashlight on iPhone. watchOS 4 introduces its own flashlight feature with three modes: One turns your entire watch display into a flashlight which glows brighter as you turn your watch away from you. There is also a flashing mode that may be useful if you are running at night. Finally there's a dark red light for reading late at night.
List View
I liked the aesthetic of the honeycomb view of apps, but it was sometimes hard to find the app I wanted. Watch OS 4 lets you read a list of apps, which will make things much easier to manage. You get to this by Force Touching the app launcher.
Camera Remote
One great Apple Watch feature, the Camera Remote app now also supports video and Portrait modes.
Clever Tricks
Apple is also enabling developers to create much better apps by giving them more access to APIs that can work together. App developers will be able to harness location data, sounds, haptic feedback and other core features in their apps, meaning AR games may be able to let you know when the next bonus is, or maps might get smarter. Developers will also be able to record in the background.
Have a Heart
The Heart Rate app will now provide you with a 24-hour chart so you can get a better oversight of the condition of your heart.
Create Watchface in Photos
Apple has also introduced a quick and easy way to create a new Watch face from your iPhone. Open an image in Photos, swipe up to get to Control Center, and you will be able to use the new 'Create Watch Face' item to do just that. You also get to edit and zoom the final face using the iPhone Watch app
Core Bluetooth Access
Core Bluetooth for apps means accessories will be able to 'talk' with your Apple Watch when they are nearby. This is critical as it means your devices can communicate accurately with your device.
Smaller Improvements
There are a range of smaller improvements, including new pairing and passcode animations, the capacity to switch between watch faces with the Digital Crown, a redesigned keypad for dialling calls, a new News app
Ships in Fall
What other watchOS 4 features have you come across? Let everyone know in comments below:
Dear reader, this is just to let you know that as an Amazon Associate I earn from qualifying purchases.