Spark's Shared Inboxes boost email collaboration for teams
I really believe this will be a useful tool for small business users and non-profit teams:
Powerful email app Spark has introduced a new feature called Shared Inboxes, which lets multiple team members access share access to specific inboxes.
What are Shared Inboxes?
The idea is simple but powerful. Spark email client now lets you create and share email addresses such as [email protected], [email protected], [email protected] or anything else.
Once you share these then all sharing team members can handle the same inbox at once, which helps your team ensure incoming messages are promptly, transparently and properly addressed. This tool even lets you assign responsibility for incoming messages to specific team members.
How Shared Inboxes work
Available for users with Gmail accounts, shared Inboxes are powerful. Use them to:
Invite others to an inbox, without sharing passwords
Assign emails to others or yourself, just like tasks
Set deadlines and track progress
Discuss emails with others in a private chat – really useful with teams.
Write emails together in real-time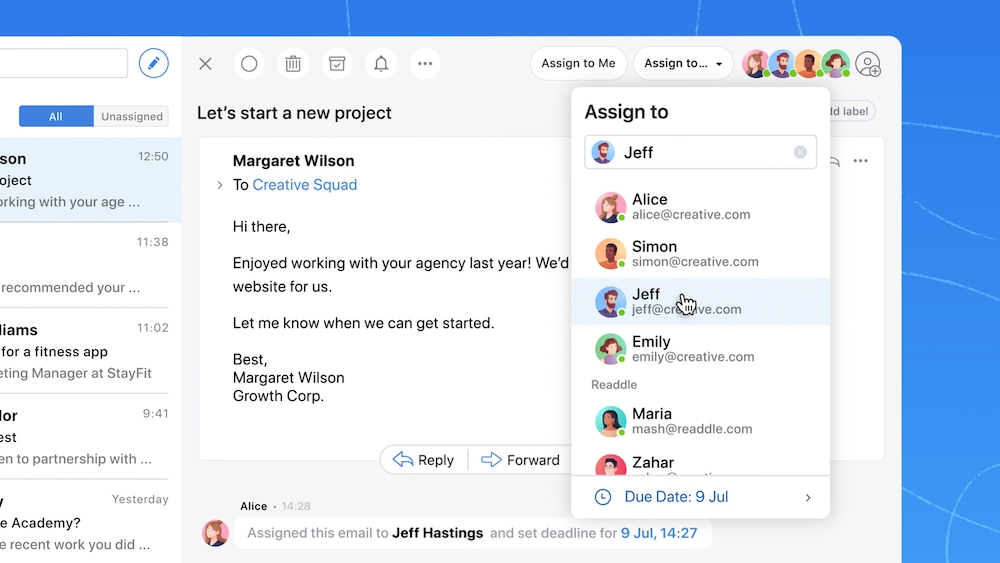 Everyone with access to a Shared Inbox in Spark can assign an email, either to themselves or to other members of the team. Spark allows you to add an optional message when assigning the email to a team member.
You can watch it in action here:
When is this available?
The new version is available at the Mac App Store today.
This feature is a part of the Spark Premium, available at $7.99 per user/month or $6.40 per user/month if billed annually. The Premium plan also includes unlimited email delegation, templates, unlimited collaborators in shared drafts, and more.
What about iOS and Android?
The iOS support follows in a few days while the Android version is being rolled out over the next two weeks.
Also read: iOS 14 and later: How to replace Safari and Mail as default apps
Please follow me on Twitter, or join me in the AppleHolic's bar & grill and Apple Discussions groups on MeWe.
Dear reader, this is just to let you know that as an Amazon Associate I earn from qualifying purchases.