Slice Data Shows iPhone 8 Demand Dented by X Appeal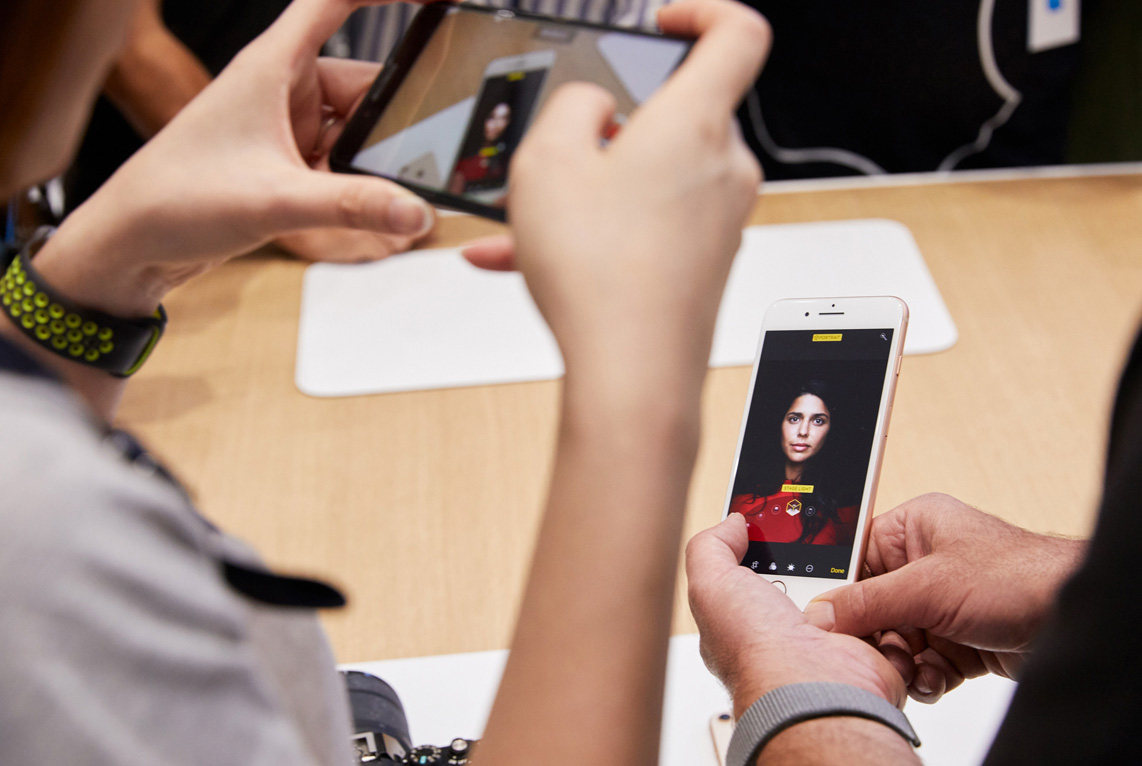 There's going to be stiff competition for the first available iPhone X units, as it looks like Apple followers are holding off on iPhone 8 purchases in expectation of the $1,000 smartphone, Slice Intelligence claims.
Better is better than best
Data gathered across Slice Intelligence's panel of over five million online shoppers seems to show that sales of the iPhone 8 are way lower than we've seen in previous iPhone launches.
The data suggests that the first five days of iPhone 8 pre-orders were 78 percent lower than the equivalent period following the launch of the iPhone 7;
"One read of this data is the low pre-order numbers are because hardcore fans – usually the first to upgrade – are waiting for the release of Apple's all-screen, face recognizing, emoji-animating anniversary edition, the iPhone X," writes Slice Intelligence.
These findings match earlier statements from KGI Securities analyst Ming-Chi Kuo. He reported iPhone 8 orders to be "sluggish" on strength of pent-up demand for the iPhone X.

Still available
That's certainly how it looks when you check through the online Apple retail store.
While some iPhone 8 models currently carry a 2-3 week delivery time, others still promise to get to you within 2-3 days, which is unusual at this point in the launch of a new Apple smartphone.
I'm minded to agree with analysts who believe iPhone 8 sales are being impacted by desire for the iPhone X.
There's really only slight price difference between an iPhone 8/8 Plus and an X, and given that the latter is being billed as the future of the smartphone, it's no great surprise Apple's loyal users want to spend their cash on the future, not the past.
How will this impact Apple?
We've clearly seen a little stock price decline in recent days, but we won't find out how this has impacted the company until it reports its FY2017 Q4 in late October.
Apple Watch hits prime time
It's a different story for the Apple Watch Series 3, sales of which have defied expectation (according to Ming-Chi Kuo). Those claims seem to be borne out by Slice's data, which shows that during the first four days of pre-orders Apple Watch Series 3 outsold what the Series 2 achieved in its first full week.
However, as all eyes turn to iPhone X we see multiple reports claiming the company may not be able to fulfil anything like the demand.
Might this signify a spike in iPhone 8 sales in October, once customers find they can't wait for availability to improve and opt for that model in expectation of iPhone Xi?
We'll find out in the next few weeks.
Meanwhile, here's a poll:
Dear reader, this is just to let you know that as an Amazon Associate I earn from qualifying purchases.