Sir Jony Ive Named Chancellor of Royal College of Art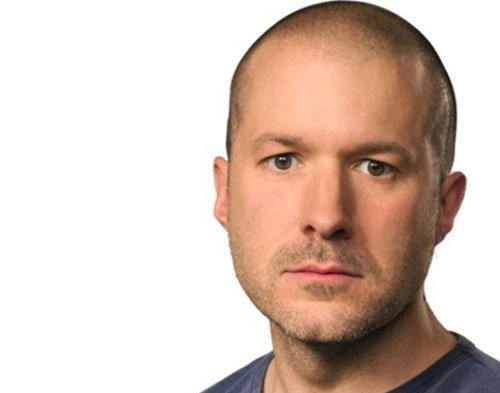 Sir Jony Ive has been named Chancellor of the Royal College Art.
The non-salaried role makes him head of the College, presiding over meetings of the Court, a member of its governing body, Council, and conferring degrees at Convocation.
Ive joins the RCA at a critical point in its evolution into a dynamic, STEAM-focused postgraduate university, expanding its research and knowledge exchange centres into the domains of computer and materials science, the impact of the digital economy, advanced manufacturing and intelligent mobility. As Chancellor for a five-year term, Ive will advise the College during a period of expansion, embodied in the construction of a new building at Battersea, scheduled to open in 2020.
Paul Thompson, Rector of the Royal College of Art, commented, 'We are delighted to welcome Sir Jony Ive as our new Chancellor. It is a great honour to be joined by the world's leading designer of his generation, who has produced consistently innovative and commercially successful technology and design. As Chancellor, Jony embodies the RCA's ideals of technology and design excellence, inspiring students and staff, and enabling us to educate the next generation of world-leading artists and designers.'
'I am thrilled to formalise my relationship with the RCA, given the profound influence the College has had on so many of the artists and designers that I admire.' said Jony Ive. 'Our design team includes many RCA alumni, who embody the fundamental values of the College. I look forward to advising both the College and students, hoping that my experience proves useful in their work.'
Ive, who holds over 5,000 patents, received an honorary doctorate from the RCA, conferred in 2009. He was awarded a CBE in 2006 and a KBE in the 2012 New Year's Honours list. Among others, Ive also holds honorary doctorates from both Oxford and Cambridge Universities. In 2012, D&AD named Ive and his team the Best Design Studio of the past 50 years.
Ive has led the design team at Apple since 1996 and has been responsible for many of Apple's most popular and influential products, including iPhone, iPod, iPad, MacBook and Apple Watch. Embodying Apple's founding intention to make great products, Ive's designs are celebrated internationally for their trademark elegance, simplicity and attention to detail.
Dear reader, this is just to let you know that as an Amazon Associate I earn from qualifying purchases.