Pixelmator Pro Will be all the Photoshop Mac users Need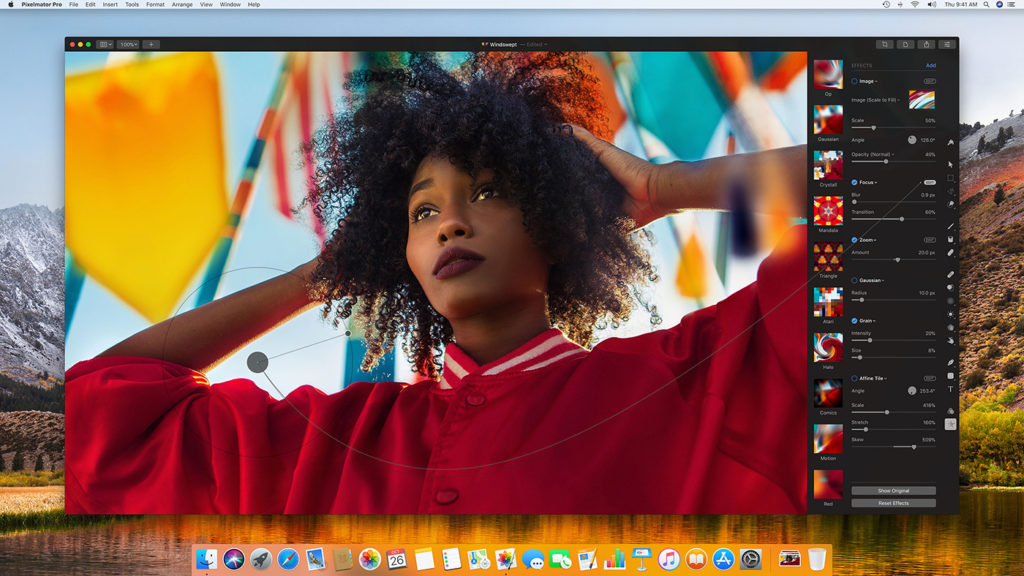 This is great news: The Pixelmator team has announced plans to launch Pixelmator Pro for Mac this fall.
Codename: Whirlwind
In developing the product, Pixelmator looked again at how people work with images on a Mac, and used this information to help develop a flow that should be accessible even to first time users. The idea is to match pro power with accessible simplicity.
Codenamed Whirlwind, the app offers a modern single-window interface, non-destructive, GPU-powered image editing tools, machine learning-enhanced editing features, and more.
Together, these tools will likely deliver all the image editing performance many Mac users will need.
That's certainly what the developers think:
"Pixelmator Pro offers every tool you could ever need to create, edit, and enhance images on a Mac in a beautiful, user-centered interface… with its GPU-powered, machine learning-enhanced tools, it's truly one of the most advanced and innovative image editing apps on the planet." Saulius Dailide, one of the founders of the Pixelmator Team.
Machine learning
The machine learning tools seem particularly interesting.
As described in a blog post, these let the software "detect and understand various features within images", this should enable powerful and compelling features, such as accurate automatic layer naming, automatic horizon detection, realistic object removal, and intelligent quick selections.
There's lots more interesting sounding features, including support for Metal 2, Core Image, and OpenGL which together mean you can look forward to super speedy image editing.
I don't know to what extent Pixelmator Pro is using CoreML for these features (though the app is built using Swift 4, so…), but it does seem to be a great example of the advantages of developing applications that fully conform to the platforms they run on (*cough*).
Additional features include (but are not confined to)
New preset tools
HEIF file format compatibility;
full RAW support, including support for multiple RAW layers;
Adobe Photoshop image support;
macOS integration including support for iCloud, Versions, Tabs, Full Screen, Split View, Sharing, Permanent Undo, Wide color.
Touch bar support;
Metal 2-powered painting tools and dual texture brushes
Retouching, reshaping, selecting, type, shape and vector tools
A dark single-window interface that matches the macOS UI.
Lots more information here.
Dear reader, this is just to let you know that as an Amazon Associate I earn from qualifying purchases.