Papa John's pizza app is a stroke of Apple TV genius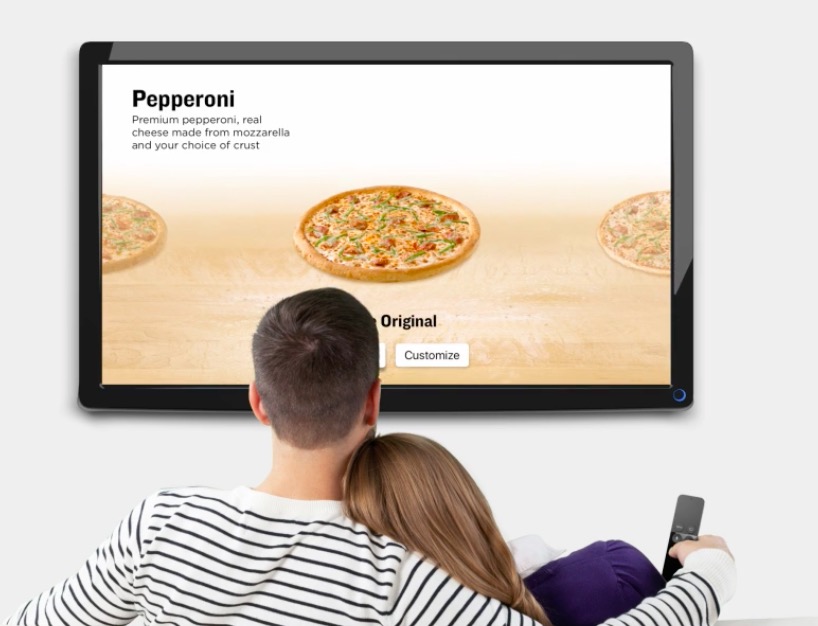 Papa John's just released an Apple TV app that lets you order pizza, and it's a stroke of genius.
That's right, you can pause what you are watching on your Apple TV-connected TV set and sit down with your family to order the pizza you all want. Hit the 'Buy' button and sit back and wait for the food to arrive at your door.
It's such a great idea I'm amazed no one thought of it before.
Taking the idea one step further, I want an Apple TV app that lets me order food from all my local delivery restaurants. I want it to offer beautiful images of everything on the menu. I want video feeds from the kitchen so I can see the place is clean, I want pictures of the restaurant (if it has one). I want built-in chat, user reviews and the capacity for individual restaurants to provide their own forms of engaging content, from video messages to recipes or interesting notes about the history of their cuisine.
I think Papa John just hit on a whole new app category for Apple TV.
Think of the potential of putting this kind of system together as an adjunct to food delivery services like Deliveroo, DoorDash or JustEat. Papa John just made this inevitable. There's clearly a business model to be built around it, too.
It can't all be about fitness apps.
Dear reader, this is just to let you know that as an Amazon Associate I earn from qualifying purchases.