Online fraud is now more common than car theft and burglary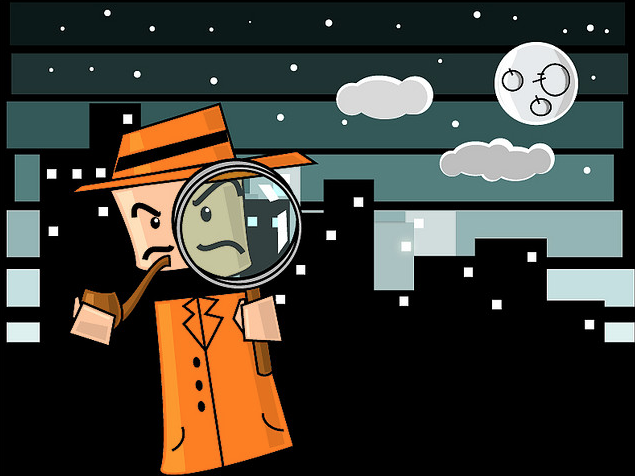 With eight in every one hundred adults affected, there are more incidences of online fraud than of any other crime, the latest data shows.
Digital opportunity
This frightening fact was revealed within the latest Quarterly Crime Statistics, published today by the Office of National Statistics in the UK. Given the similarity between the US and UK in terms of digital adoption the experience is likely the same here. And Americans should be worried.
"The data shows that adults aged 16 and over experienced an estimated 5.6 million fraud and computer misuse incidents in the 12-months prior to interview; 3.6 million of these were fraud incidents and 2 million were computer misuse," a LexisNexis Risk Solutions statement claims.
What this means is that you are more likely to be victim of an online fraud than you are of any other crime. Theft in the physical world is less frequent than it is in online. Your car is more likely to remain on the drive than your credit card details will be left in the online world. So, are you taking steps to protect yourself?
Probably not
The UK data suggests that fraud is now the most common crime in the country, accounting for nearly one in three of all crimes there. Despite this the evidence suggests most users remain in the dark about online crime. They use weak passwords, reuse them across different sites, and don't understand how sophisticated attacks ("phishing") will gather fragments of information from multiple places to subvert online security.
The scale is staggering. High profile attacks have grabbed information about billions of people — Yahoo, LinkedIn, Adult Friend Finder, and many others were compromised in 2016. Even Cellebrite, the FBI's go to service for iPhone hacking has itself been hacked. (The latter suggests that every smartphone is now less safe as a result of the discovery of an undisclosed back door).
Meanwhile, every though the threat is growing, many of use passwords like '123456' and 'password', the most popular worst passwords. The security risk will be compounded in the Internet of Things, when devices inside your home will become targets of attack, enabling sophisticated criminals to undermine your home security.
What can we do?
Be vigilant.
Abandon platforms that don't have security baked inside at an OS level. Be wary when using mobile payment systems — look to Apple Pay and its use of tokenization as a gold standard for mobile payment security. Don't use any mobile payment service before assessing how secure it is — would you use a lock that could be unlocked with an easily available key? Then don't use a mobile payment system that shares any of your 'real' data when paying for items in the shops.
There are multiple ways to protect yourself from snoopers attempting to attack you online (some good ideas in this article).
When it comes to deploying devices across your smart home, Apple's products remain the gold standard of security because the company insists on certain security standards from vendors signing up to its HomeKit ecosystem. These include end-to-end encryption, secure chips, and a range of other security measures.
The aim is that if you see the HomeKit brand on the box then you can be more certain that the solution you choose is secure. And the conmpany's determination to make iOS a safe space for user privacy is to be applauded in this age.
Dear reader, this is just to let you know that as an Amazon Associate I earn from qualifying purchases.