It's Like This: TextGrabber 6 Solves a Problem Everybody Has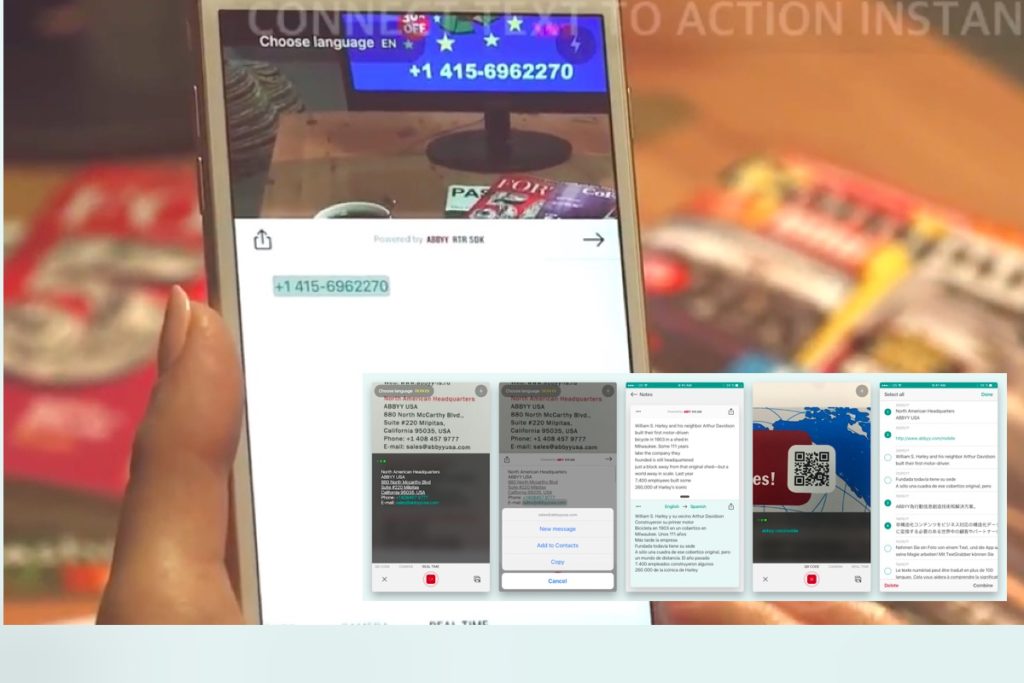 TextGrabber 6 for iOS is an all-new product from ABBY I think may be a little bit revolutionary. I think it is going to be incredibly useful for many of us.
You see, what you can do with this handy little app is point your iPhone at something written in another language and see it almost instantaneously translated onto your screen. That's a real augmented reality (AR) app. The technology recognizes 61 languages, and (somehow) performs the recognition even while you are offline.
You don't need to translate anything to get something from the app. This is because digitized text can be copied, edited, shared, translated into 104 languages or read using VoiceOver.
You can point it at a sign in a foreign language to see what that means
Or at an address that appears on your TV screen to get the details into your Contacts
Or at a phone number on a poster to call it immediately
The tech make text types like website links, phone numbers, email addresses, street addresses, times and dates  clickable, so you can use them instantly.  TextGrabber also works as a QR code reader. All the digitized texts and QR codes are saved in History. "Currently, there is no application on the market that covers all these use scenarios with real-time recognition," ABBY claims.
Who is this for?
It's obviously going to be pretty useful for travel, business and school as it quickly captures text in a foreign language, which might be difficult to type manually, and translates it into the user's language of choice. It also helps people with vision impairment, as they can use the Voice Over feature to listen to almost any text they come across.
Here are some videos to show you what the app does. You can find more about the app here:
And one more thing: This app is free (though you do need to pay for language packs).
Capture a phone number from a TV screen and call:
Capture a link from print and follow:
Capture a foreign address from a computer screen and get directions:
Dear reader, this is just to let you know that as an Amazon Associate I earn from qualifying purchases.