iPhone Launch: 14 Apple Announcements you Probably Missed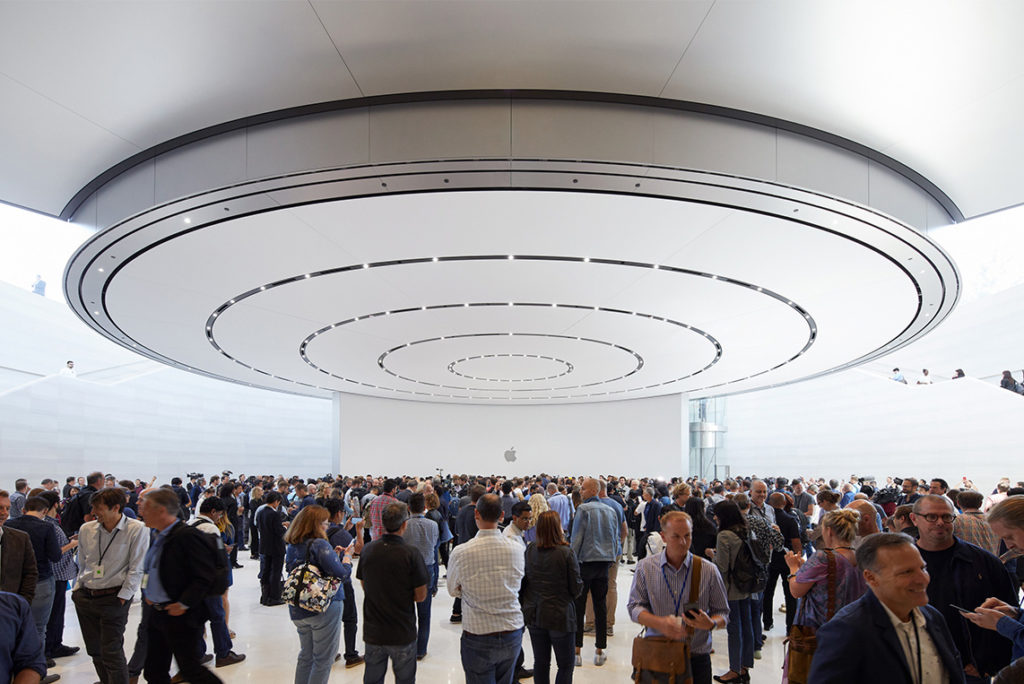 If you're into politics you'll already know that most governments try to bury bad news, usually by revealing it when everybody else's attention is on something else. Apple's little different in that respect, here some items it kind of tried to keep under the radar on iPhone release day.
More expensive iPads
Quietly, stealthily, Apple added $50 onto the cost of some iPad Pro models. Word is it had to do this in order to deal with dramatic rises in the cost of the NAND storage memory it uses in its devices – though we don't know if that price increase was driven by Apple's huge orders for this component to fulfil iPhone manufacturing.
More expensive in Europe, UK
We always used to say that whatever the dollar price Apple announced would be the pound price in the UK. It wasn't so wrong, but it has now become true. In fact, exchange rate included, the 64GB iPhone X costs $331 more in the UK, and the 256GB iPhone X costs $380. That's way more than sales tax. It's the same all over Europe. The UK is particularly badly impacted. Blame Brexit and the botched management of the current Tory government (resign!) for that.
But iPhone SE got cheaper
You'll get it for $50 less.
Amazon on Apple TV
Do you remember when Amazon was going to publish an App for Apple TV this summer? Apple was open during its keynote when it told us an Amazon app was coming to Apple TV, but now says it will be "later this year". Have they still not reached a happy finish?
Fast charging is an extra
Apple pushed wireless charging, but the iPhone 8, iPhone 8 Plus and iPhone X also support fast charging. That's great – it means you can charge your devices from zero to 50 percent in 30-minutes, but Apple really hasn't made this easy. The biggest problem is that you need to spend even more money on a new charger, and can't use the cable that's supplied in the box (bad Apple). You need to invest in a USB-C to Lightning cable and an Apple Power Adaptor.
Silence of the Disney
Why is Disney not included in the first tranche of firms selling 4K movies? Given the two firms long association and the presence of Disney CEO Bob Iger on the Apple board, the whole world's eyebrows raised a little on that one.
AppleCare? At a price
Apple also quietly raised the cost of AppleCare for iPhone Plus devices. This will now cost you $149 if you use an iPhone 6S or 7, or 7 Plus, up $20. (iPhone X protection costs $199).
Apple repairs got more expensive
Apple has also raised the cost of repairing your iPhones. 9to5Mac has this, saying: "Phone 6 and SE pricing see a $30 jump from previous $99 screen repairs, iPhone 6s and 7 see a $20 jump from previous $129 cost, as well as all the Plus model iPhones seeing a $20 jump to $169."
My advice? Get a case.
Apple Watch as a phone?
Apple finally made Apple Watch smart. That's great, but the company wasn't so verbose in letting us know that most carriers will want to charge you extra for supporting the device on your number. Nor was it that clear in explaining which countries will be able to use the Carrier versions of Apple Watch. (You still need an iPhone to set your Watch up, BTW).
Apple Watch as a phone with one hour talk time?
Blink and you'll have missed the note on the Apple website which points out that you'll only get one hour of talk time from your LTE Apple Watch, or three hours if you are connecting via your iPhone. You'll also only get four hours of battery life if you have both LTE and GPS enabled, though you can switch both of these off to extend time. It's a work in progress, I guess.
Heavy….
Did you know the iPhone 8 Plus is Apple's heaviest iPhone ever?
Farewell, Product (RED), we hardly knew ya
When Apple said its Product (RED) iPhones were limited release, it meant it – they've gone from sale. They hit the store in March 2017.
iPhone 5 and 5C demise
Don't buy an iPhone 5 or 5C. Don't buy a fourth generation iPad, and don't get an iPod touch 5. Why? Because none of these devices will support iOS 11. The good news? iOS 11 runs merrily away on every iPhone since the 5S and every iPad since iPad Air/iPad mini 2. That's not so bad at all, when you consider the 5S shipped in 2013. How many 2013 Android devices can even run Oreo, even if an update is offered?
iOS Apps leave iTunes
Apple shipped an updated version of iTunes (v12.7). This version kicks the iOS App Store out of the media software on Macs and PCs. That means you can no longer browse the store using your computer. It's no big deal, really, as the feature used up lots of disk space and wasn't great to use on a Mac or PC.
Was there anything else? We may as well get them out the way.
Dear reader, this is just to let you know that as an Amazon Associate I earn from qualifying purchases.