Here's the easy way to get a touchscreen iMac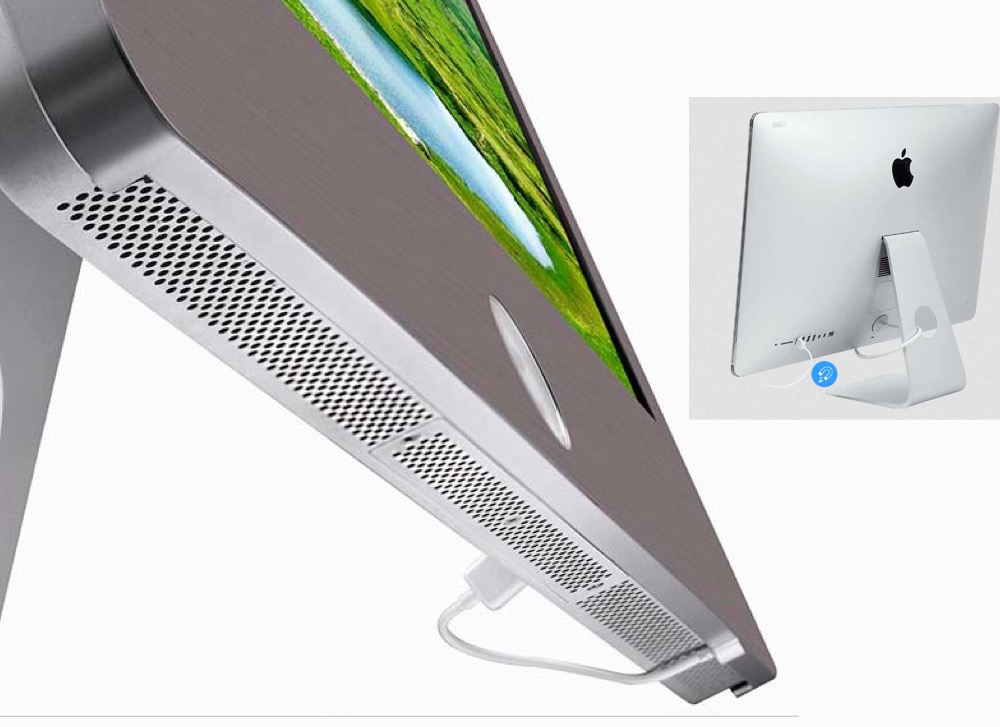 It takes just ten seconds to turn your Mac into a touchscreen Mac, at least that's the promise being made by MaskTouch, a Chinese brand from TMDTouch (it's the third generation of a product this company has been making for some time, as previously reviewed by Cult of Mac).
The details:
Has 10 touch-points, (vs. previous models' 2 touch-points) and a 8 millisecond reaction time that makes it run smoother and dramatically improves gaming, making music, working etc.
No additional software required
Thin and discreet and works with Mac and Windows.
It doesn't replace you mouse and keyboard and isn't going to be for everyone, even at c.$199. However, if you happen to be int he business of exhibitions, retail display units, POS systems &c., then this may just be worth a look.
You just need to slot it onto the front of your iMac, plug it into one of the USB ports and you're all set. More info here.
Dear reader, this is just to let you know that as an Amazon Associate I earn from qualifying purchases.