Here's a HomeKit solution that lets you use Siri to tell your bathroom to get warm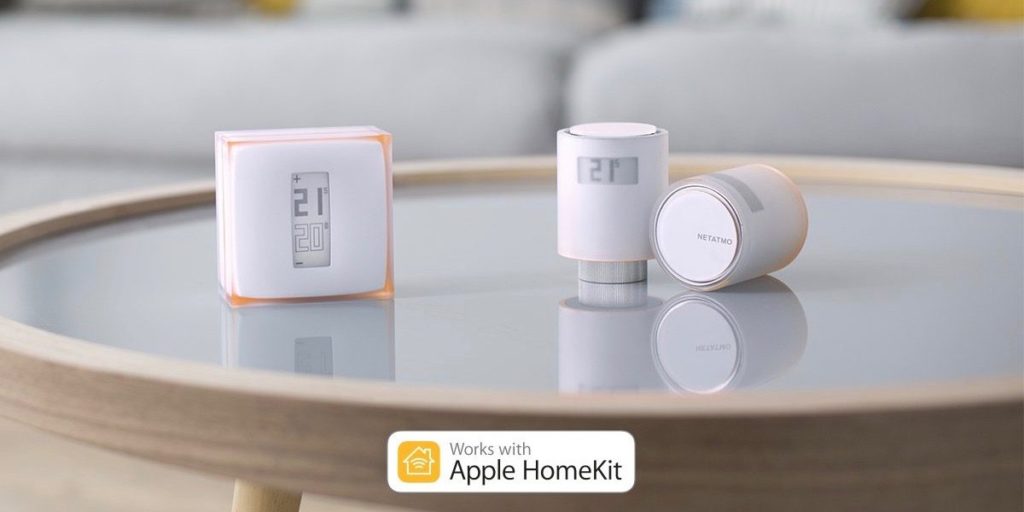 I predict we'll be seeing a rash of 'Made For HomeKit' items appearing across the next few weeks – Apple really has unlocked the smart home with iOS 10. At last. Because of its unity, demands for standardisation and privacy/security, I believe HomeKit in iOS 10  finally opens up the smart home sector and we're going to see lots more devices like these.
This latest Smart Thermostat from Netatmo is well worth thinking about (and unlike other systems, it's private by design).
"Siri, warm my room"
The only HomeKit-compatible complete heating solution available in Europe, Netatmo's two-part system consists of a Smart Thermostat and Smart Radiator Valves. The thing is, because the system is smart, you can ask it do do very complex things, for example, "Hey Siri, increase the temperature in the bedroom by 2°C".
You can set scenes for different scenarios and what your home needs at different times of day, and you can use your voice to have the heating increased or decreased across your home and more.
Location, too
You can also exploit HomeKit's location-based features, so (for example) all the heating is switched off the moment you leave your home, or the bathroom heating kicks into action when you wake up. All automatic. You can even control things remotely using an Apple TV or iPad as the home hub and your iOS device.
Netatmo has a huge range of smart products for the connected home, and you can find out more about its newest offerings here.
Here's a huge chunk of press release:
"With Apple HomeKit, it is now possible to control the connected devices of the house with a single gesture from an iPhone, iPad or iPod touch and have them work together. Siri, Apple voice-controlled personal assistant, recognises the connected devices that are compatible with HomeKit.

Netatmo's Smart Thermostat and Smart Radiator Valves allow users to save 37% of energy to heat their home[1]. Netatmo's Smart Thermostat sets a program to reflect the users' habits. It also allows users to control their heating remotely from a smartphone. Netatmo's Smart Valves set a heating schedule for each room of the house, reflecting their occupancy and the family's rhythm of life. Netatmo's Smart Thermostat and Smart Valves are designed by Philippe Starck.

With HomeKit, the user asks Siri to change the temperature of the house ("Hey Siri, set my Thermostat to 20°C",) to increase the temperature ("Hey Siri, increase the temperature of my home by 2°C"), or to change the temperature of certain parts of the house ("Hey Siri, decrease the temperature of the bedroom by 2°C")."
Stay tuned to Apple Must as I'll be gathering HomeKit product news and reviews.
Dear reader, this is just to let you know that as an Amazon Associate I earn from qualifying purchases.