Here's a brilliantly illustrated game about fish — and pollution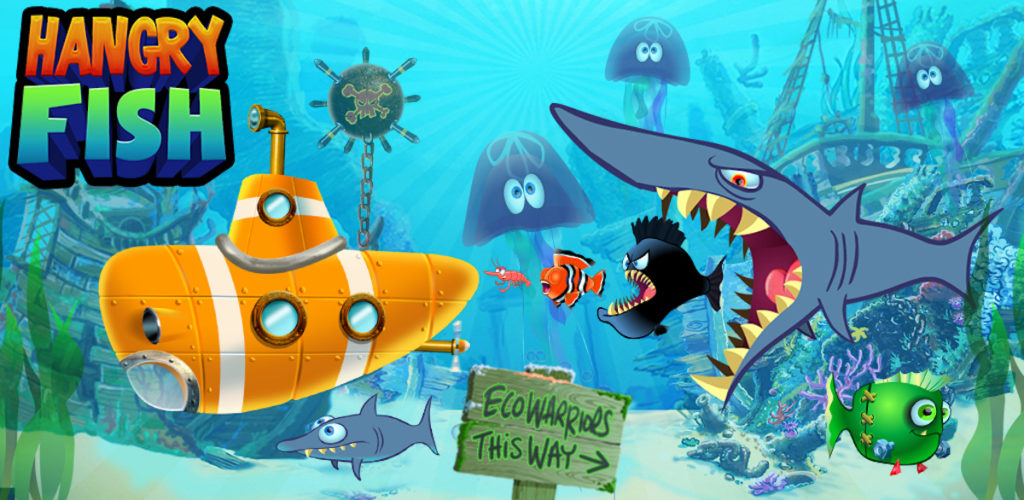 If humans don't start getting it together pretty soon the only fish left in the sea will be plastic ones, which is why a new iOS game drawn by a friend of mine may be an excellent way to push home the message that garbage is bad for the oceans.
Introducing Hangry Fish
Hangry Fish ($1.99) is an amusingly drawn side-scrolling platformer.
The game blurb declares:
"Help Whizz, Patch, Roxy and the Hangry Fish crew find food and treasures to make them less hangry and healthy again. But beware the ocean environment is full of hazards and predators to take care of."
Artist, Will Kevans explains:
"The idea is to clean up the ocean environment while avoiding predators and other environmental hazards. Higher scores unlock other fish characters within the game with different powers and attributes."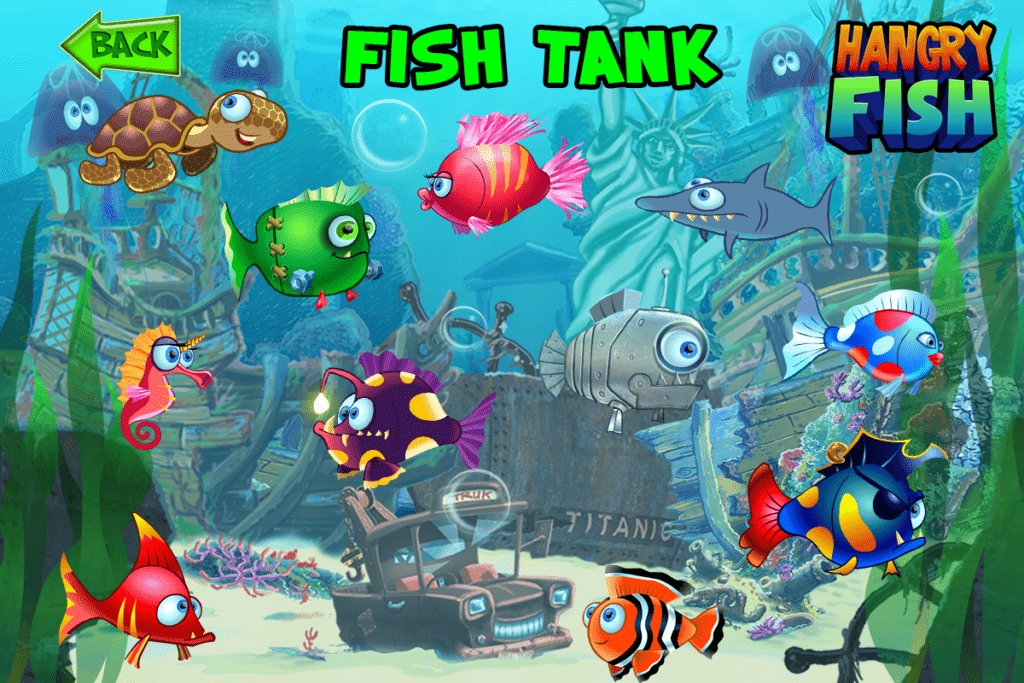 The game play sees you as a cute little fish swimming through the ocean and trying to avoid predators who want to eat you while also finding things you yourself must eat.
The problem is that you also need to avoid being annihilated by human rubbish – cans, plastic and all manner of other unpleasant things as they are thrown into the ocean.
It's an addictive little game that makes its point regarding the damage done to the oceans as human over-population steadily destroys the planet we depend on so much.
What sets the game apart, of course, is the humor and quality packed into the artistic representations of the scenarios and fish characters you encounter while you play.
The art is hugely professional — and all the characters and backgrounds were originally drawn and developed by Kevans on his iPad Pro.
You have to expect that from Kevans – he's been a cartoonist and animator for over twenty years, and has had an interesting existence even beyond that.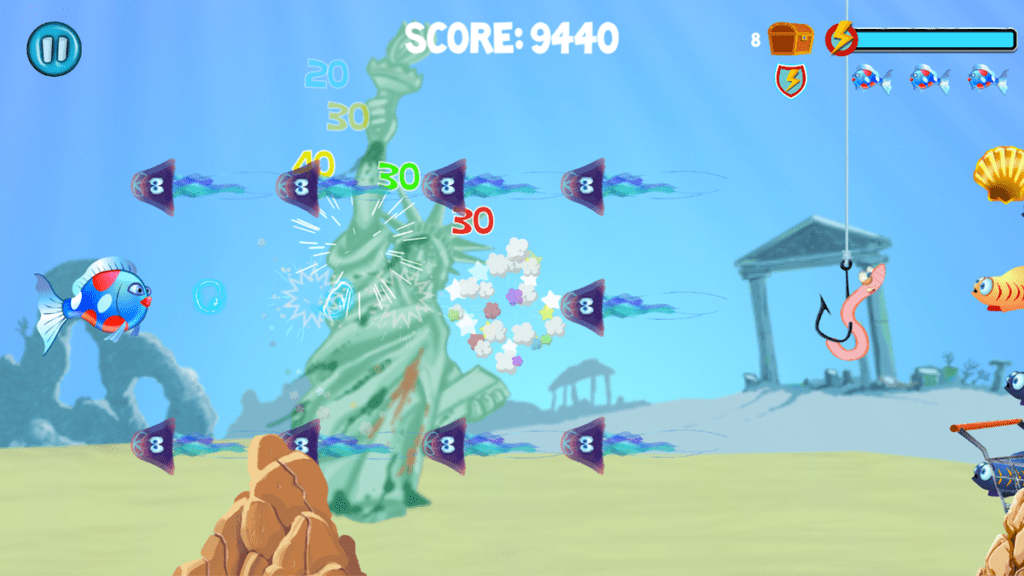 All at sea
He has been a soldier, fighting the Falklands War and producing a very successful comic book 'My Life in Pieces' detailing his experience of that contentious campaign. Speaking to the Wave, he discussed his time in the Welsh Guards and experiences in that conflict.
[amazon_link asins='B07L3VFS7X' template='ProductCarousel' store='9to5ma-20′ marketplace='US' link_id='240d42c4-8484-4cbe-8a1c-48669d478c08′]
He's also been a successful musician with a series of claims to fame, including grabbing the number four spot as Ireland's entry into Eurovision in 2013 and a deal with Judy Collin's Wildflower Records in NYC.
These days he makes his living drawing caricatures – and drawing the characters for this game.
What I like about the game (other than being chums with the artist) is that the images are of such high quality – so I thought I'd share a bunch of them with you. Take a look.
Please follow me on Twitter, or join me in the AppleHolic's bar & grill and Apple Discussions groups on MeWe.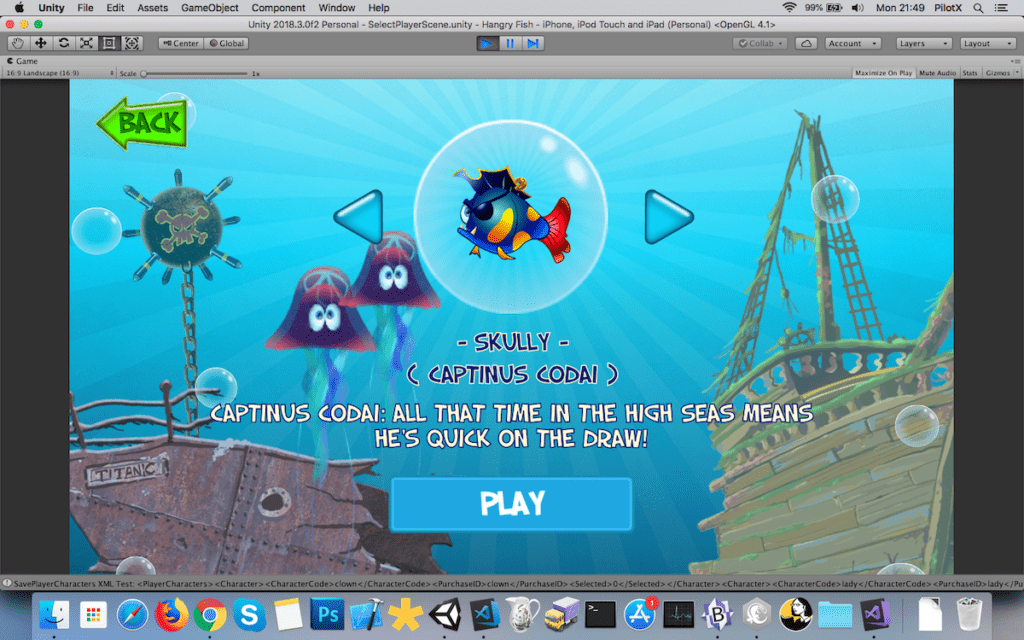 Dear reader, this is just to let you know that as an Amazon Associate I earn from qualifying purchases.