DJI just announced the world's best selfie stick-like movie making thing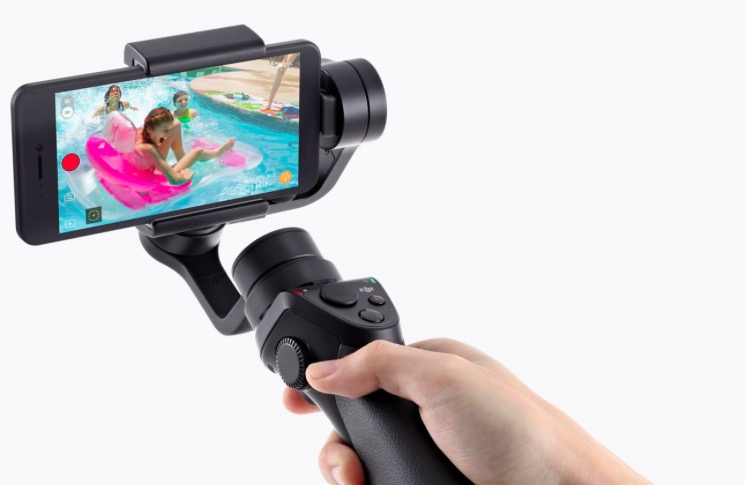 Proving they'll drone anything once, top flight (?) drone maker, DJI, today announced Osmo Mobile for iPhones and other smartphones. It's a version of the existing Osmo Mobile camera with a slot for the iPhone and no camera.
What does it do? It's kind of like a (very) posh selfie stick and is packed with technology to enable you to get smooth motion pictures. Slot your iPhone into the handheld device and you will be able to move your smartphone into the correct position to get a great (and steady) shot, using the trigger button on the system to take a picture or begin filming.
The Osmo uses three-axis gimbal stabilization and SmoothTrack technology, which basically means you should get steady and well-aimed pics. It works in standard, portrait, flashlight and underslung modes and should be particularly useful for capturing movies. You can adjust ISO, shutter speeds and so on on the smartphone using the DJI GO app.
It also features ActiveTrack technology which means the device will automatically keep your smartphone facing you as you move, meaning you can even take pictures while you run!
Lots more information here.
Dear reader, this is just to let you know that as an Amazon Associate I earn from qualifying purchases.