Apple's Samsung TV deal huge boost to streaming service reach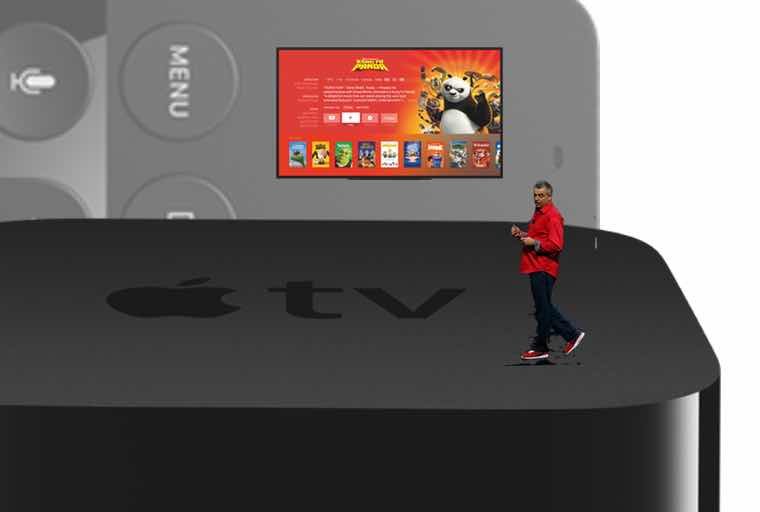 With Apple's movie and TV service now expected for announcement as soon as April and launch a few weeks later, the latest Futuresource Consulting analysis makes interesting reading.
Meanwhile, Apple watchers note a series of deep movie sales discounts all across iTunes as Apple boosts sales income.
Apple: A new hope
"Apple is embarking on major shift in strategy as it looks to diversify its revenue streams, with an increasingly open mind to collaboration key to executing this strategy," Fuuresource says.
Apple astonished everyone earlier this year when it announced new partnerships with TV manufacturers to offer support for AirPlay 2 and the iTunes Movie and TV service in current top brand TVs.
The analysts estimate there will be over 60 million Samsung Smart TVs that can offer the iTunes app by the end of 2019, but this figure does not include any possible firmware upgrades to pre-2018 models,
These big numbers dwarf the installed Apple TV base – there were only 20 million Apple TVs in use at the end of the end of 2018, the analysts claim.
These partnerships should go a long way to putting Apple's service on the map.
"Apple's Achilles' heel to date has been its lack of reach on the big screen in the living room, where most premium content is consumed. A closed approach to licensing iTunes has meant that the only practical solution to watch iTunes acquired content on a TV is through its Apple TV streamer," FutureSource said in 2018.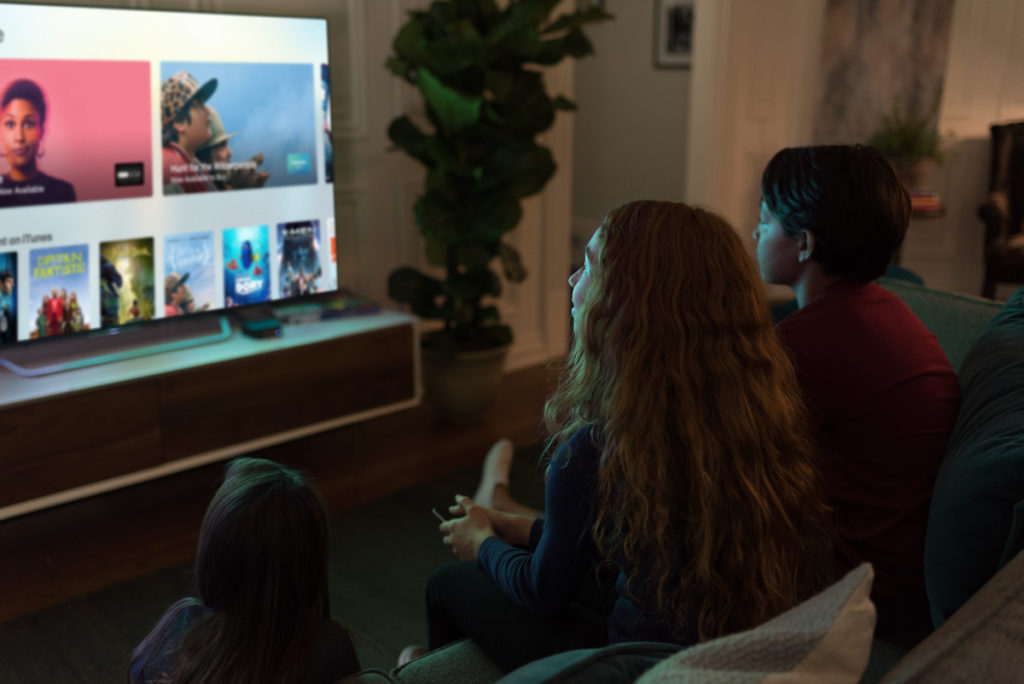 Apple is reaching for your den
This changes under the new deal, and is of particular interest as Samsung seems to be joining in for the ride. Samsung is Apple's largest competitor in mobile devices, although it does not offer a major content service or a digital streamer.
"Steve Jobs' mantra was to protect and promote a closed ecosystem, ultimately locking in users and driving its own hardware sales. Whilst it has deviated from this slightly in the past by offering its software on other devices (iTunes/Motorola exclusive, Apple Music on Android devices are two of its most notable initiatives), this partnership is on another level altogether, highlighting how important reach is for Apple in the living room moving forwards, as iPhone sales slow," Futuresource said.
Apple, Disney+, AT&T and Universal are all launching new streaming services this year. "Given its increasingly evident desire to establish itself in this space, it may even look to a major acquisition.
"Furthermore, partnerships between Apple TV and key pay TV providers Canal+ and Charter Spectrum in 2018 demonstrate how Apple has started to position itself as a potential super aggregator of streaming video services and content."
[amazon_link asins='B075NFX24M' template='ProductCarousel' store='playlistclub-21′ marketplace='UK' link_id='36fd05d8-f6d2-4502-8c06-1dc00e894e2a']
Stats and facts
The lack of TV reach for Apple iTunes has seen its share of the online transactional video market in the USA decline from around 60% five years ago to under 30% in 2018. Even steeper declines are evident in Germany.
Futuresource's Living with Digital consumer research reveals the following interesting data points:
11% of US online respondents bought or rented movies or TV shows on iTunes Store in the last 6 months of 2018.
Only 27% of these said that the Apple TV was their preferred viewing device for this content.
14% said that hooking their PC/Mac etc up to their TV was their preferred viewing device.
Combined, this is 41% who prefer to watch iTunes content on their TV.
For Amazon Video digital movie/TV show purchases and rental, 72% say that a TV screen is their preferred option.
The inclusion of iTunes Store in the Movies Anywhere app/service in the USA (launched late 2017) is effectively a back-door to viewing iTunes content on a Smart TV, its launch was "perhaps a nod of what was to come", they inform.
Please follow me on Twitter, and join me in the AppleHolic's bar & grill and Apple Discussions groups on MeWe.
Dear reader, this is just to let you know that as an Amazon Associate I earn from qualifying purchases.