Apple's Prepaid iPhone Deals Mean Everyone Can Afford Them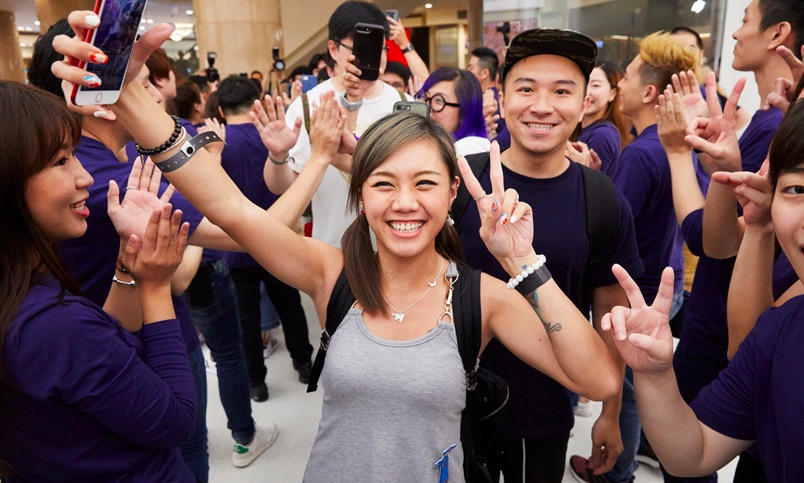 Just in case you needed a little more proof that Apple really wants to expand the iPhone market, just take a look at how it is scooping up presence in the prepaid smartphone market.
iPhones for everyone
Apple has always grabbed the majority slice of the high-end iPhone-plus-wannabe-iPhone market, but has traditionally left the lower parts of the market to Android device vendors to fight over.
This has led to lots of consumers using cheap Android devices, having a rubbish experience, and then migrating to iPhone when they can.
Apple clearly wants to improve this.
The company wants to make it easier for people in so-called full-time 'zero hour' jobs to get hold of a proper smartphone, rather than being consigned to Android's 'fragmentation is freedom' model. (This is a blog, and that's an opinion).
To make it easier Apple has racked up a host of deals to offer up subsidized iPhone's as prepaid devices. The company is quite clearly working to make sure that it still commands loyalty at the high-end of the market, but also offers other people the chance to get onto the iOS road show.
Prepaid no problem
"During 2Q17, one major trend was the rise of low-cost iPhone SE, 5S, and 6 models for prepaid," Wave7 noted in a recent report to subscribers, citing gap intelligence's data. "Specifically, AT&T GoPhone, Verizon prepaid, Total Wireless, and Simple Mobile have all recently launched <$200 iPhone models, gap intelligence has reported, and MetroPCS recently launched the $199 32GB iPhone SE. For base models, Straight Talk as of 7/3 is selling the iPhone 5S for $99, the iPhone SE for $159, and the iPhone 6 for $199. Boost sells the iPhone 5S at $49.99 for porting customers," said GAP Intelligence via Fierce Wireless.
Now think a moment: We know the iPhone SE processor is already 64-bit, which means it will happily run all your existing iPhone apps, and iOS 11. I believe iOS 11 will turn out to be one of the most fundamental Apple mobile OS releases yet, laying the seeds for future innovation all across its platforms.
So what Apple is doing here is widening its platform offer with a new device that is fit for future service.
And Apple Services. And that latter migration – to enable more of us to get hold of an iPhone and thus access Apple's various services is going to become even more critical in the month's to come.
In for the long-term
In fact, you could argue that Apple's integrated approach to build a business that is both sustainable for the company and useful for consumers absolutely underlines the difference between its approach to doing business and that of others in the sector.
You see, it's focus on sustainable profitability that pleases customers is a complete juxtaposition to those who believe in throwing ideas at the wall to see what sticks, and think they can build a business out of it afterwards.
Because one decade on and no one has really built a business like Apple's, and the existence of that business is why you can buy into Apple's ecosystem without too much concern that a security problem or changing business strategy will leave you stranded with a bad investment. And now you can buy into that for less.
Dear reader, this is just to let you know that as an Amazon Associate I earn from qualifying purchases.