Apple's little iPhone puzzle has an easy solution
I've read so many suggestions that the iPhone 12 mini didn't sell well, and it might even be true, but there's a reason.
Little phone, with error
The problem with the iPhone 12 mini wasn't the phone, nor was it the market. The problem was confusion around the product in the first place.
We know there's always been a lof of interest in a smaller iPhone. In part this is what made the original iPhone SE so popular, but when Apple updated that device it hit us with a cheaper phone, that was a little larger than before. Despite this, so much had the iPhone SE brand become identified with the concept of small iPhones, people who wanted something more portable purchased one when it was introduced.
When Apple surprised us with the iPhone 12 mini a few months later that product hit a market segment that had already been hit. People had already slammed down their plastic to pick up an SE, and even though the mini was smaller its launch had already missed the boat.
But don't get too het up
Now, we've heard recently that Apple has stopped production on its tiniest iPhone.
I'm not especially surprised. I think the company will be phasing lowering production across all its current devices across the coming months. After all, while I think most of the planet has blinked and missed it, we're already hurtling toward July and Apple is likely to launch new models in three short months.
The iPhone 12S range will offer all the goodness of the 12 with a few added tweaks, including a significantly faster processor, different colors (guess), better battery life when using 5G (guess) and a few surprises (another guess).
Some reports say the range won't include a mini.
I think that might be a mistake, as I think the appetite for smaller iPhones remains. What I think is more likely is that Apple will combine both the S and the mini range into a smaller, lower cost (but still 5G) model. Perhaps this is what Apple intends, at least one leak suggests it might.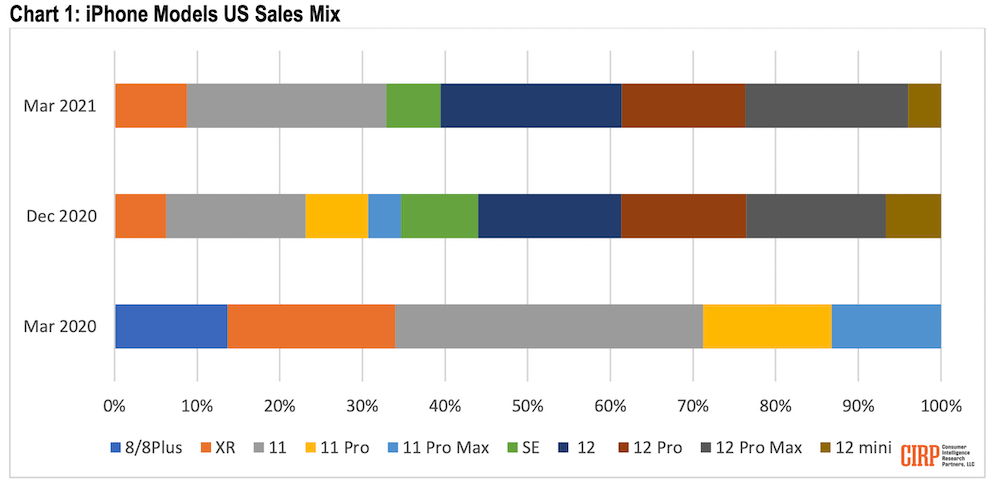 See it, don't see it
So, if you see the iPhone mini disappear, don't weep too much, as I think Apple's learnings from these events may well be that there's only really space for one slightly smaller iPhone.
And if that is the case, and if Apple also wants to maintain a slightly lower cost iPhone model, then it makes sense for both to be the same device, rather than maintaining a slightly confusing 'two option' approach to roughly the same market segment. After all, CIRP surveys show that around 10% of iPhone sales are attributable to those two devices.
We'll see what Apple actually ends up doing, I guess, but this approach makes sense to me.
Please follow me on Twitter, or join me in the AppleHolic's bar & grill and Apple Discussions groups on MeWe.
Dear reader, this is just to let you know that as an Amazon Associate I earn from qualifying purchases.