Apple Wants to get Closer to Your Heart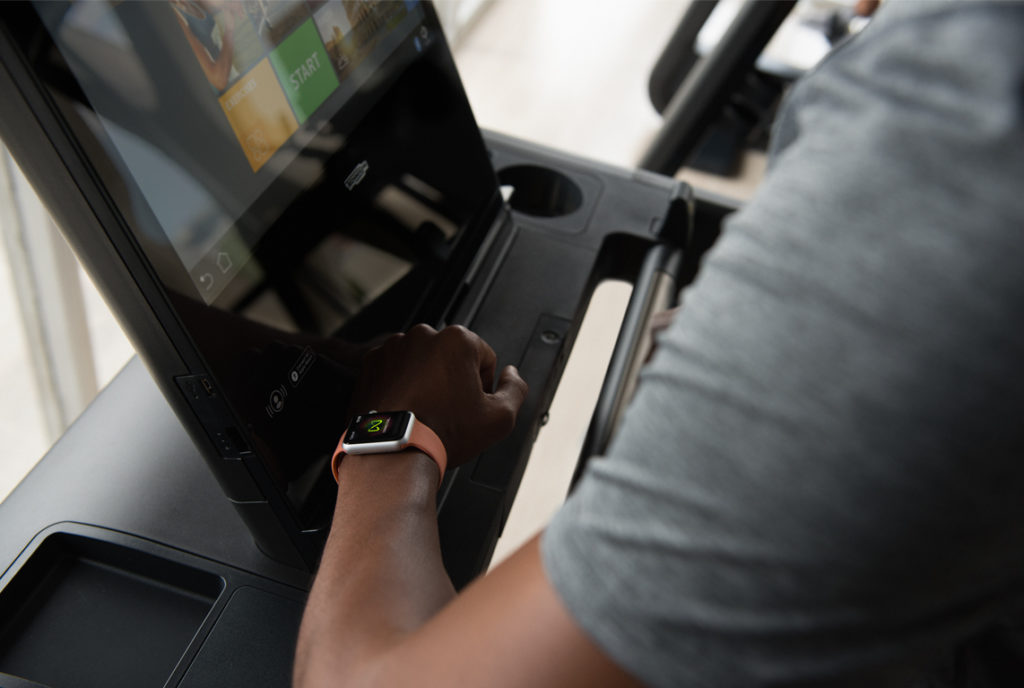 Apple proved how ready it is to work with health-related partners back at WWDC 2017 when it announced hassle-free Apple Watch pairing for gym equipment.
Those partnerships now appear to be focusing around matters of the heart, no small thing when you consider heart disease accounts for around one-in-four U.S. deaths.
Fast tracking heart health
We know Apple is involved in a study in collaboration with Stanford Hospital to determine if Apple Watch can accurately detect an irregular heartbeat. Apple Watch Series 3 introduces some real advances in heart health measurement and analysis.
It can now monitor measurements like resting heart rate, recovery heart rate and will provide you with a notification if you have an elevated heart rate when you are actually inactive. It also tracks heart rhythm.
Apple tests of the Cardiogram app showed this would  already monitor your heart's health with 97 percent accuracy.
A recently-revealed Apple patent describes a smart blood pressure monitoring solution that monitors pressure and applies contextual analysis to figure out if there is a problem.
That means that if you are in a tense situation and pressure rises then the system will become clever enough to know this probably isn't a problem, but will also be smart enough to recognize when raised pressure in otherwise relaxed environments might be.
Embrace and extend
Apple's Tim Cook has previously shown some willingness to support compatible external devices that may boost the company's platforms utility in health and wellness.
The FDA's recent decision to relax some rules in order to accelerate development of digital health-related solutions will likely empower potential Apple partners to build effective third party solutions.
It's easy to imagine WIWE, a third party developer of an iOS-connected ECG reader that works with an app on your iPhone to evaluate the data it collects, using these solutions to deliver real clinical grade tools for heart health.
WIWE tracks data related to arrhythmia or heart rate regularity; ventricular repolarization heterogeneity; plus values of blood-oxygen level and heart rate are shown on the evaluation screen.
It has achieved some powerful industry traction, including recommendations from the likes of Professor Bela Merkely, Director of the Semmelweis Heart Clinic in Budapest, Vice President of the European Cardiology Society.
Heart condition and treatment solutions
Another tack at heart-related health colmes from two new apps aimed at atrial fibrillation. The apps were designed by the European Society of Cardiology (ESC) and the University of Birmingham and are available now for free on the App Store.
My AF provides patients with information about the condition of their heart, how to treat it, and tips on improving lifestyle. The app also allows patients to record symptoms and quality of life within a digital diary.
AF Manager for physicians and other health care professionals. It provides a range of interactive tools and and guides to help healthcare pros take better care decision that relate to the personal needs of their patient.
These are by no means the only solutions for heart health you'll find on/around Apple's platforms, but the relative maturity of these solutions and their already market proven effectiveness in actually saving lives hints at a wider future for digital health.
As technologists develop new sensors for different conditions, we can predict rapid deployment of new tools and solutions to help manage, treat or mitigate those conditions.
Dear reader, this is just to let you know that as an Amazon Associate I earn from qualifying purchases.