Apple to Support LGBTQ Groups With Watch Band Sale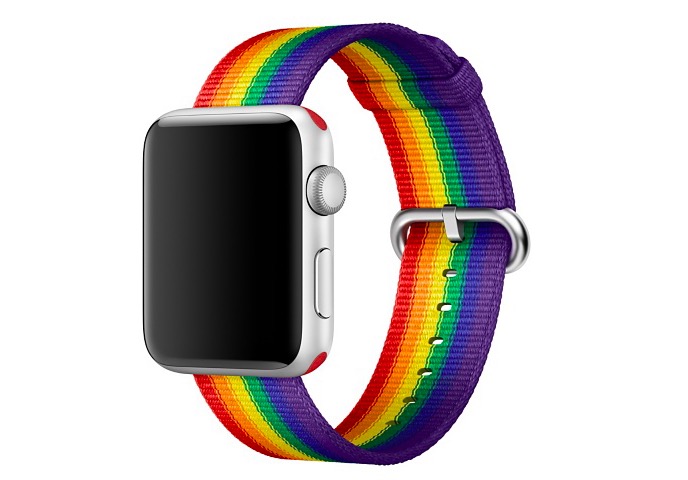 Apple began selling its Pride Edition Woven Nylon band for Apple Watch this month, one year after giving employees special edition straps at Pride, San Francisco.
The $49 Watch strap is exclusively available for sale through Apple, but what changed today is the company confirmed it will be donating some of the profits to support LGBTQ advocacy organizations.
Apple states:
"Apple is proud to support LGBTQ advocacy organizations working to bring about positive change, including GLSEN, the Human Rights Campaign, PFLAG and The Trevor Project in the U.S. and ILGA internationally. A portion of the proceeds from Pride Edition band sales will benefit their important efforts."
I mention this as it's nice to see a corporation that is prepared to put its money where its mouth is, and stands ready to try to use its power to nurture positive difference. There is too much hatred on grounds of creed, nationality, gender, sexuality, skin tone. Haters don't build a better world. It takes love to do that.
"Hate, it has caused a lot of problems in the world, but has not solved one yet." (Maya Angelou)