Apple Pay Transactions Climb A Hefty 450%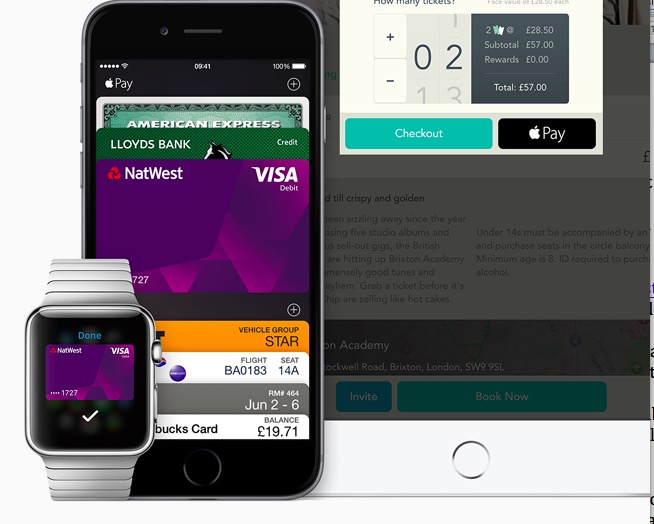 The Apple Pay teams continue rapid build-up of the service, and it shows – Apple CEO Tim Cook told us that transaction volume climbed 450 percent in the last 12-months.
What makes this even more interesting is that Apple claimed similar uptick in July last year, when it said the number of Apple Pay users had climbed 450 percent. With new deals and nations being added regularly there's no reason not to predict continued growth in this part of Apple's services segment.
'Phenomenal'
"Apple Pay is experiencing phenomenal traction," said Cook, sharing a whole bunch of interesting data to support his point:
Monthly Apple Pay transactions climbed almost 300% in the last year across the UK, In excess of half a million Japanese public transit users complete 20 million transactions each month.
Apple Pay is now live in 15 markets
It is available at 20 million locations, including 4.5 million in the US. (Boston Retail Partners recently claimed the service is proving the most popular among US retailers).
In the UK, the number of points accepting Apple Pay climbed 44 percent in the last year.
Apple Pay transactions in the UK grew 300 percent in the last 12-months.
The UK seems to be embracing mobile payments. "Almost 12m UK consumers aged over 50 are actively using contactless payments today, with one in five doing so up to three times a week," research released by Saga Money and reported by NFC World reveals.
One thing Cook didn't discuss is any estimate of how much in value Apple Pay transactions holds. Most recently I estimated this at $20 billion or more..
More to come
Apple isn't resting on its laurels.
We continue to hear claims the company is developing peer-to-peer Apple Pay payments. Cook also shared the example of Starbucks, where customers can now send Starbucks gift cards using Apple's Messages app.
In recent weeks, we heard Apple wants to introduce some form of prepaid system that would let those without conventional accounts access its services.
New providers continue to join the service, for example HSBC in Australia introduced Apple Pay support in early May 2017.
The team's focus on increasing the number of touch points at which Apple Pay can be used is translating into significant use.
Apple Pay adoption at the point of sale is "growing nicely" and is "in-line with growth among other digital payment players," wrote analyst Gene Munster. "We believe that users are activating Apple Pay on about 30% of new iPhones."
Meanwhile the company continues to develop new relationships and approaches to payment system infrastructure.
Dear reader, this is just to let you know that as an Amazon Associate I earn from qualifying purchases.