Apple Pay: the Future of Supermarket Loyalty Schemes?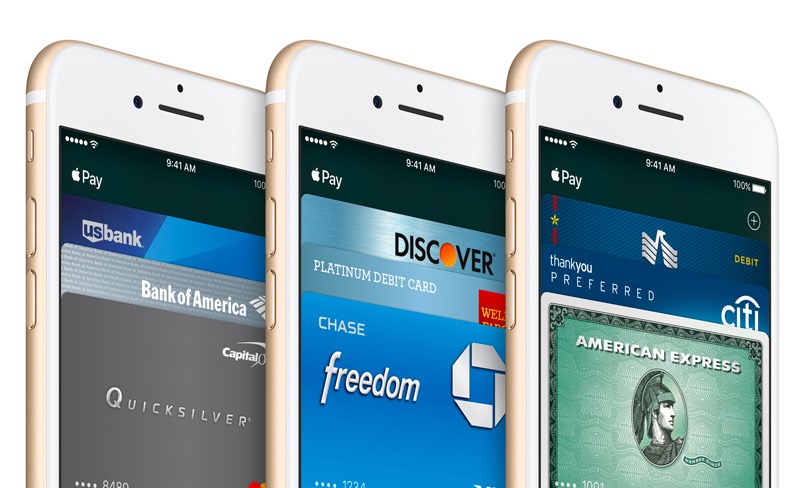 While Apple Pay is a significant (and growing) challenger in the mobile payments space, a  new report gives us a pretty great insight into just how important it is that Apple makes it easy for retailers to offer virtual loyalty reward cards and coupons within Apple Pay and Wallet.
What I'm saying is that Apple Pay will really only hit prime time once the biggest retailers (such as Tesco in the UK) put their loyalty cards in Apple Wallet, and figure out how to get the data they need. Once that happens, usage will explode — and there's evidence that Tesco will benefit, too.
Forrester recently found 57% of US online adult smartphone users are interested in access to loyalty schemes and rewards within mobile wallets, and this pattern is likely to be similar worldwide.
Beating the punch
We know Apple wants to achieve this. A few but not many retailers (eg. Walgreens) already support Apple Pay-based reward cards. A 9to5Mac report tells us Punchh intends offering loyalty card support that up to 85 restaurant chains may be able to begin using.
"For participating restaurant brands, Apple Pay users will be prompted at checkout to add the restaurant's loyalty program to their Apple Wallet. Once added, customers will automatically begin earning points and receiving specialized offers, which can be redeemed during future visits. Restaurant brands using the integrated solution will be able to match customers who have opted in to their loyalty program with their payments and receipts, know which menu items they purchased, and incentivize them to use Apple Pay," Punchh explained.
But there's more
Apple must switch on fast to get past retailer resentment and begin offering support for loyalty schemes through Apple Pay. This is because I now believe the network effect of doing so will dramatically build use of its payment system. Why do I believe this? An Urban Airship study.
The study looked at one million Apple Wallet coupons and loyalty cards across some major U.S. retailers. It found that once these become fully digital you see people sharing mobile wallet passes 4.3 times more than usual.
What this means is that people share discounts and offers and each time they do so the brand making those inducements benefits from getting into the hands (and digital lifestyles) of new customers.
"This data shows Apple Wallet passes unlock network effects for business growth, lowering the cost of customer acquisition by offering an incredibly simple path for customer referrals and repeat business," said Brett Caine, CEO and president, Urban Airship. "Best of all, any size business can implement mobile wallet passes, which are 10-25X less expensive than traditional plastic cards and offer dynamic updates and lockscreen notifications for expiration alerts, location-aware reminders, new loyalty levels achieved, and much more."
(I should mention that Urban Airship has been working with Apple to deliver the MORE loyalty and rewards scheme to retailers.
Some highlights from the report:
For every mobile wallet pass a customer installs, it is shared and added to 3.3 other mobile devices on average.
More than 75 percent of retailers' installed passes were the result of sharing versus being created and distributed through their marketing channels.
Sharing is occurring at a peer-to-peer level versus sharing facilitated by brands or digital aggregators, as 95 percent of total number of shared passes were added to seven or fewer devices.
Mobile wallet coupons see a higher rate of sharing than loyalty cards, but the difference isn't large at 5.3X versus 3.9X on average.
The percent of passes shared varied across brands, with the top-half of retailers seeing 46.4 percent of passes being shared on average, while the bottom-half saw 17.4 percent of passes shared on average.
It will be interesting to see if Apple's WWDC 2017-announced improvements in Apple Pay and Wallet (such as NFC and pass sharing) will be enough to drive retailers toward the service. The data seems to show retailers stand to benefit from doing so. Apple's upcoming Lose your Wallet event will be a good test of this.
Dear reader, this is just to let you know that as an Amazon Associate I earn from qualifying purchases.