Apple Needs to Build Trust in iCloud, Survey Claims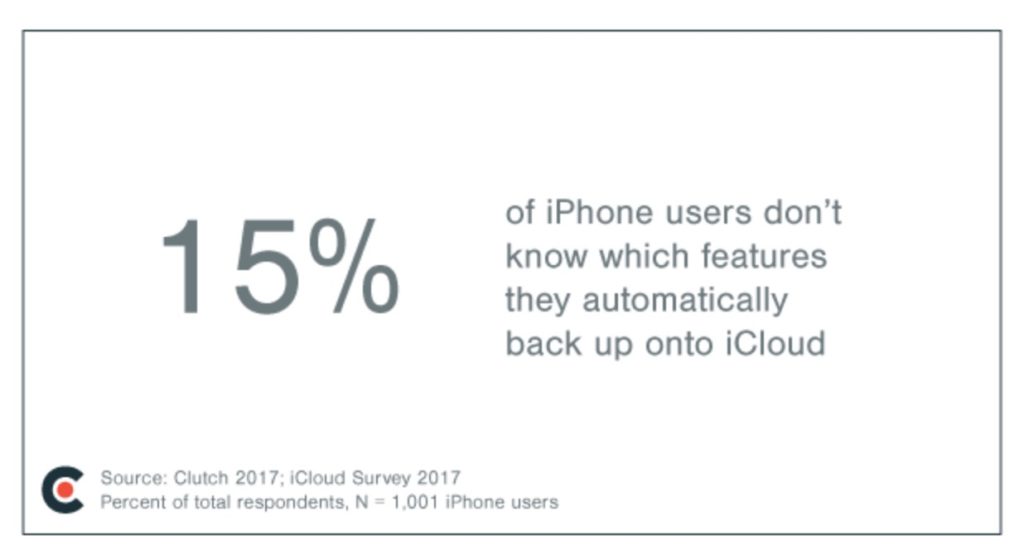 Technology fans may spend their time discussing the relative merits of iCloud, Google Drive and Dropbox, but most people still need a little convincing to place their personal data in the cloud, fresh research shows.
Ignorance Breeds Mistrust
A little-reported Clutch survey of 1,001 US iPhone users reveals that 47 percent of them are only "slightly" or "not at all" comfortable with storing personal information on the Apple cloud service. 44 percent are already "very" or "somewhat" comfortable with doing so.
The report seems to suggest that ignorance about what iCloud is doing undermines how much people trust it – they feel much more trust in their iPhone.
Over three-quarters of respondents ranked their iPhone as "very" or "somewhat" secure.
66% of respondents know with certainty if any iCloud features are enabled on their iPhone.
At the same time, 15% of respondents do not know what data they are automatically backing up onto iCloud, which may be cause for concern.
Manufacturing Consent
iCloud has around 782 million users, so it's not too hard to imagine that 300 million iPhone users aren't getting the best they can from iCloud, as they don't quite trust online services.
It's not a great surprise consumers feel a sense of unease. High profile celebrity phishing attacks that have undermined iCloud-based data and revelations of a cavalier approach to personal privacy and security on the part of some intelligence services mean many users have become suspicious of these services.
This suspicion is matched by recalcitrance – after all, it is only a few years since we began to see cloud services become mainstream, and many consumers haven't migrated their habits yet.
Techies v. The Rest of Us
"When we compare data about users' familiarity with iCloud's function and users' comfort level storing personal information on iCloud, there is a clear trend: more knowledge of iCloud's function means greater comfort using the platform. Users unaware of iCloud's function displayed lower levels of comfort with storing personal information on iCloud, and also responded to the question regarding comfort with "I don't know" at a higher rate."
It's an interesting insight into the difference between the way in which technology fans and everyday consumers respond to these increasingly sophisticated mass market solutions. All the same the report does suggest that Apple could spend a little time making iCloud a lot more transparent and easier to use, as there's clearly some ignorance concerning what it does.
Dear reader, this is just to let you know that as an Amazon Associate I earn from qualifying purchases.