Apple must work a little smarter to sell its accessories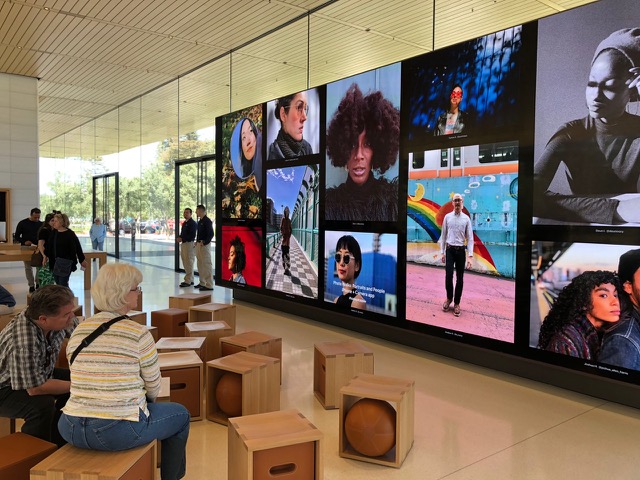 If it gets the recipe right, Apple could unleash a big wave of accessory sales as most of its customers still haven't invested in things like Apple TV, Apple Watch or any of its 'Other' products, fresh research claims.
What they're saying
Consumer Intelligence Research Partners has analysed2,000 U.S. Apple users to figure out that the accessories and products Apple reports in its Other Products segment have a "relatively low attachment or ownership rate" for its customers. It means the company has a big opportunity if it can convince those other customers to invest in these products.
The company is certainly trying. HomePod, AirPod, Apple TV, Apple Watch, even cases, Watch straps and other accessories all signify Apple's quietly expanding range of add-on solutions.
Let's look at the data
Apple Watch: 14 percent of people purchasing an iPhone in the last 12-months also own an Apple Watch.
Apple TV: 21 percent of Apple's Mac, iPhone and iPad customers also own an Apple TV.The Beats product line of wired and wireless headsets and wireless speakers has sold to 2-4 percent of iPhone buyers
AirPods have sold to about 5% of iPhone buyers.
Apple's iPhone cases have been picked up by around 2 percent of iPhone buyers.
All Apple's other products have just a 5 percent or lower penetration rate, CIRP claims.
"HomePod is the newest product in the smart speaker market, and has a similarly small share of Apple consumers, at 2% of the installed base. Relative to Amazon Echo and Google Home, this represents about 6% of the total share of smart speakers for Apple hardware customers," noted Josh Lowitz, CIRP Partner and Co-Founder.
[amazon_link asins='B01MQWUXZS' template='ProductCarousel' store='9to5ma-20′ marketplace='US' link_id='8684555d-85e3-11e8-b8ce-5bb55e58f407′]
Should Apple be concerned?
Apple's retail store ethic tells us the company values customer loyalty above sales. Sure, it likes to sell products and make money, but it also strives to do so in ways that empower its customers and deliver them what they truly want and need.
However, there seems to be a clear opportunity to reach out to Apple's existing customers in order to convince them to take another look at those accessories – despite which, the idea that 5 percent or more of the company's customers are willing to invest in Apple accessories has to be positive.
It suggests that any future accessories it may choose to bring to market will have a decent start in terms of achieving market traction and street-level recognition.
Can Apple build sales higher? Of course it could, unlocking another few million in revenue as it does, but it is unlikely to do so if that requires changing its approach to customers.
Dear reader, this is just to let you know that as an Amazon Associate I earn from qualifying purchases.