'Apple must'…sue Google (Updated: It didn't!)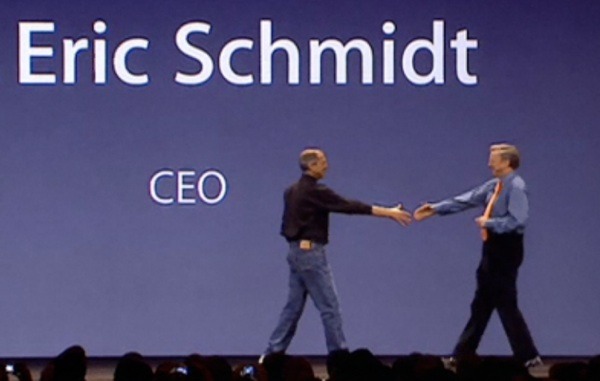 The foreman of the jury who decided Apple's recent case against Samsung says:
"If you really feel that Google is the cause behind this, as I think everybody has observed, then don't beat around the bush. Let the courts decide. But a more direct approach may be something to think about."
Actually, I agree with this one, and can't really figure out why Apple hasn't done this already — is there something we don't know?
Of course, Google gives Android away for "free", so it's difficult to sue for anything other than damage to Apple's business — but surely Google makes a good income from the ads it infests inside the OS and the data it collects? In which case, perhaps there's cash to be made in such a lawsuit after all? It may be worthwhile Apple taking the gloves off in its battle with its former "friend".
UPDATE: Proving I guess that whenever anyone thinks Apple must do something it does something different, Apple and Google appear to have settled their differences with a joint agreement not to sue each other over Motorola Mobility — but this may not mean Google is in the clear and may simply relate to clearing the decks for Lenovo's purchase of Motorola.
Dear reader, this is just to let you know that as an Amazon Associate I earn from qualifying purchases.