Apple launches subscription offer codes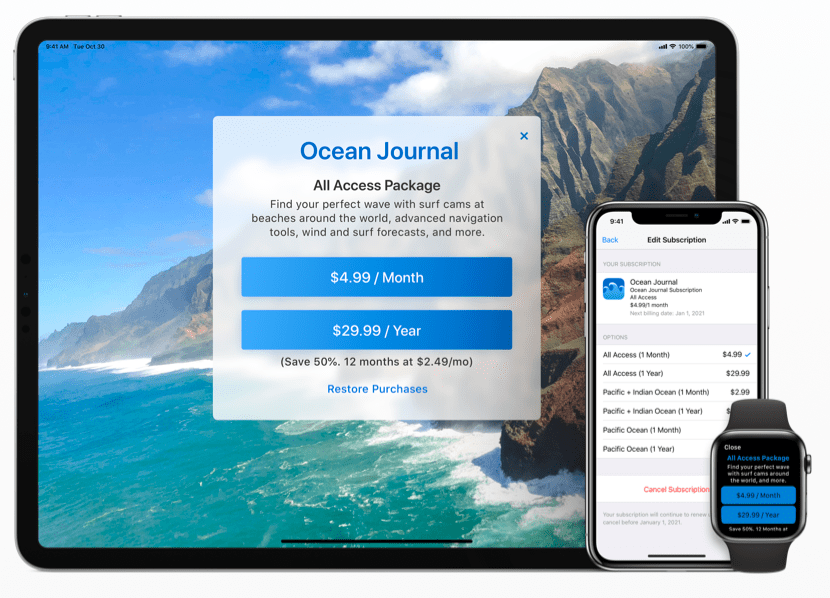 Apple has kept to its promise to make it easier for developers to share subscription offer codes to audiences inside and outside the Apple ecosystem with the introduction of subscription offer codes.
What are subscription offer codes?
Apple introduced support for subscription offer codes on November 17 when it published a note on the Apple Developer site.
"Offer codes are unique, alphanumeric codes that provide auto-renewable subscriptions at a discounted price or for free for a specific duration," the company explained.
How does a developer share these codes?
As it works to weave its digital ecosystems into daily life, Apple has decided to make offer codes available in several ways. Developers can share the one time use codes digitally and physically, which means the code can be included on event tickets, retail products or, I guess, even in ads.
How do you use Subscription offer codes on iOS?
Users on iOS 14 and iPadOS 14 and later can redeem offer codes on the App Store through a one-time code redemption URL, or within the app if you've implemented the presentCodeRedemptionSheet API.
What do developers gain?
Later this year, developers will be able to access information on the performance of subscription offer codes within their existing Sales and Trends reports.
As explained here, Apple lets developers choose to distribute three kinds of offers:
Free offers, which let subscribers access a service for a specific duration. This is useful to provide free trials.
PAYG:Subscribers might pay a discounted price each billing period for a specific duration before the cost returns to the normal price. You might pay 99-cents a month for three months for a $4.99 service, for example.
Pay up front:Subscribers pay a one-time price for a specific duration — for example, $9.99 up front for the first six months of a subscription with a standard renewal price of $39.99 per year. Once the duration is over, they'll be billed at the standard renewal price.
Find out more about Subscription offer codes.
Please follow me on Twitter, or join me in the AppleHolic's bar & grill and Apple Discussions groups on MeWe.
Dear reader, this is just to let you know that as an Amazon Associate I earn from qualifying purchases.