Apple cuts prices on EarBuds, Beats and power adaptors
Good news: Apple has announced the iPhone 12 range. And these will ship in slimmer boxes with a USB-C to Lightning cable but without EarBud headphones or power adaptors.
The company has also cut prices on the EarBuds and power adaptors it offers for sale in its shops and introduced a rather neat set of low-cost Beats.
What Apple said
In the release announcing the new products, Apple said:
"Apple is also removing the power adapter and EarPods from iPhone packaging, further reducing carbon emissions and avoiding the mining and use of precious materials, which enables smaller and lighter packaging, and allows for 70 percent more boxes to be shipped on a pallet. Taken altogether, these changes will cut over 2 million metric tons of carbon emissions annually, equivalent to removing nearly 450,000 cars from the road per year."
The new iPhones also use 100 percent recycled rare earth elements in all the magnets used inside them.
What Apple did
OK, so the new iPhones are impressive, and most of us now have at least one set of compatible headphones/earbuds and some form of power brick around these days, but for those that don't Apple twinned removal of these components with a price reduction on the ones it once included in the box.
That means you'll now get a set of EarPods with Lightning connector for $19, down from the $29 previous price. You'll also be able to pick up a 20W power adaptor for $19, rather than $29.
There's one more thing, of course: Apple is also removing the headphones and power bricks from the  iPhone 11, iPhone XR, and iPhone SE, though you may find a few boxes that still contain them in some sales channels as existing inventory moves.
Apple also tried to sweeten the pill with a new set of earbuds under its Beats brand, called Beats Flex.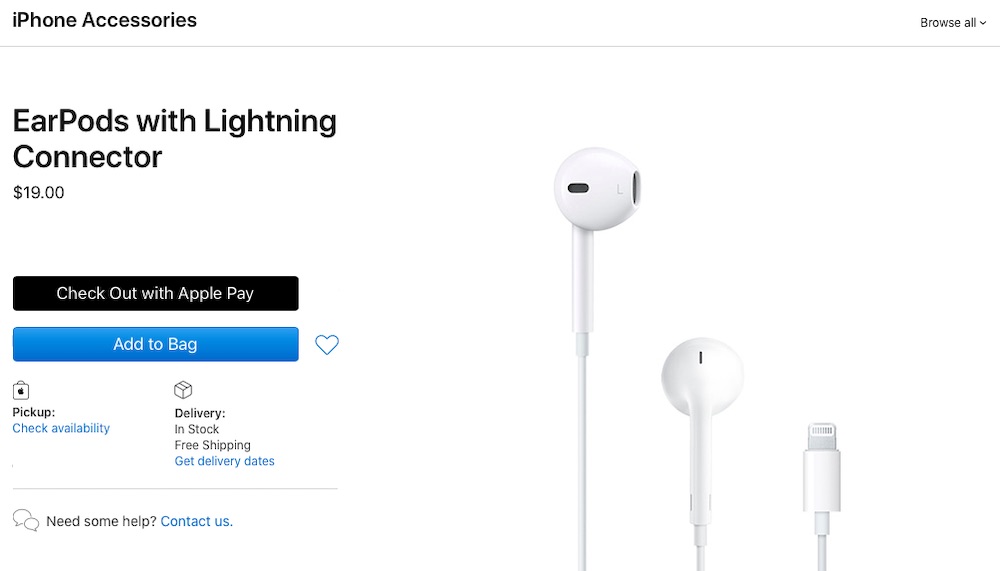 Introducing the Beats Flex
Apple owns the Beats brand. Now it has introduced more affordable Beats-branded earbuds in the form of the $49 Beats Flex. These are good headphones and are the second-cheapest available Apple headphones you can get – the others being the recently reduced in price EarBuds that we used to get free in the box with iPhones.
These things don't offer AirPod-like features, but do host Apple's W1 chip, which means you get quick pairing and automatic pausing.
They will also automatically play and pause music, when placed in your ears, or pause the track when you hang them round your neck. They also support audio sharing which lets you share what you're listening to with others and boast a 12-hour battery life.
"I'm excited to announce that Beats is launching its most affordable product ever—packed with incredible audio technology from Apple," said Oliver Schusser, vice president of Beats, Apple Music, and International Content. "This will allow even more music fans around the world to experience the quality sound and design Beats products are known for."
Please follow me on Twitter, or join me in the AppleHolic's bar & grill and Apple Discussions groups on MeWe.
Dear reader, this is just to let you know that as an Amazon Associate I earn from qualifying purchases.